Daily Archives:
September 1, 2021
Published
September 1, 2021
|
By
Megan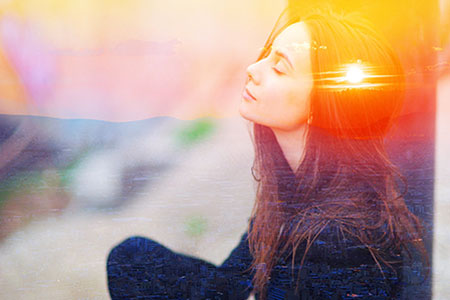 Spirit communicates with us in many powerful ways. All we need to do to improve this beneficial and life-affirming spiritual relationship is to set an intention to expand our communication. We simply need to ask to work more closely with our 'spirit team' of Ancestors, Guides, and Angels.
Due to the Universal Law of Free Will, our spirit team can only communicate and intervene in our lives to the extent we request their guidance and assistance. They need our consent or mandate, because our free will affords us the right and responsibility to choose the direction and terms of our lives.
Therefore, we must ask for Spirit's guidance and help before they can act on our behalf and increase their communication with us. Once we ask, our team can go to work on our behalf in any situation in our lives, whether it is a simple as finding a parking spot at the mall or as serious as pinpointing our life purpose, and everything in between.
The key to communicating with Spirit is to be aware of the language it uses. Spirit communicates with us both externally and internally.
External Communication
External communication comes in the forms of signs and synchronicities. Working with and looking for signs and synchronicities enables us to flow with the grace and daily magic of Spirit.
Posted in

Energy, Intuition, Metaphysics, Paranormal Phenomena, Psychic, Psychic Phenomena, Self-Help, Spirit Guides
|
Tagged

angel guidance, angel messages, awareness, clair senses, clairaudience, claircognizance, clairsentience, clairvoyance, communication, divine guidance, divine inspiration, divine intervention, divine timing, extra-sensory perception, guidance, inner guidance, inner voice, inner wisdom, intuition, perception, psychic attunement, psychic awareness, psychic guidance, psychic senses, psychic sensing, sense, sensing, signals, signs, sixth sense, spirit communication, spirit contact, spirit guardians, spirit guidance, spirit guides, spirit messages, spiritual awareness, spiritual guidance, spiritual messages, spirituality, synchronicity
|
Leave a comment