Daily Archives:
September 14, 2021
Published
September 14, 2021
|
By
Sheri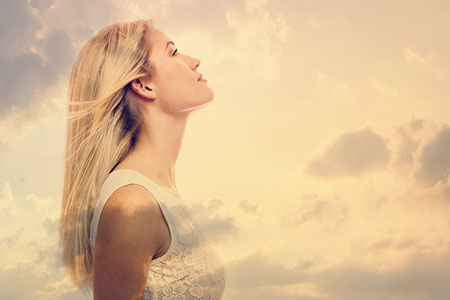 When you look in the mirror, what do you see? Are you looking at only the outer appearance, or are you looking at the soul behind the flesh? Are you seeing the spirit within you?
Take a few minutes today to shut out the noise of the world, as well as any negative self-talk you may tend to indulge in. Then be still, take a few deep breaths and go within to explore who you really are on the inside.
Shift your awareness out of your mind and into your heart and gut. Uncover the inner strength that lies beneath the tears and hurt. See the love that longs to come to the surface and be shared with others. Find your inner spiritual truth.
So often we tend to see only our defects and not the good that lies underneath. It is time to see yourself as the best possible version of yourself. Begin to realign the way you see yourself and make it positive, confident, and powerful.
Trust me, I have been there too. I used to be always looking for affirmation from others that I am worthy, beautiful and worth being in their life.
Then one day, Spirit woke me up. Spirit spoke clearly and said, "Sheri, close your eyes and see the real you within. Feel your true power. Feel the essence of goodness that you are and what you can give to others. Help others to also see their perfection within themselves and guide them to not give their power away to others who cause them pain and hurt."
It was a powerful moment of enlightenment for me and the message from Spirit has stuck with me for decades since.
Now, you may think that you have nothing to offer. Maybe you feel old, or unattractive, or not smart enough, or successful and talented enough. Maybe you believe your partner left you for another because you were not good enough, and so on. But none of these ideas you have about yourself are true.
You are a spiritual being in human form. You were created in the divine image of God. There is an inner beauty, a goodness, an infinite intelligence that lies beneath your physical exterior, no matter who you are or what you look like.
Posted in

Conscious Creation, Healing, Intuition, Law of Attraction, Life Design, Love & Relationships, Manifesting, Self-Help, Spirituality
|
Tagged

awakening, awareness, beauty, divine guidance, divine inspiration, divine love, divine self, energy vibration, enlightenment, healing, higher self, inner being, inner guidance, inner strength, inner truth, inner wisdom, manifesting, power, self-acceptance, self-awareness, self-confidence, self-doubt, self-empowerment, self-esteem, self-healing, self-love, self-talk, self-worth, soul, soul energy, soul purpose, spirit, spirit guidance, spiritual awareness, spiritual messages, spiritual truth, spiritual wisdom, unconditional love
|
Leave a comment