Daily Archives:
September 19, 2021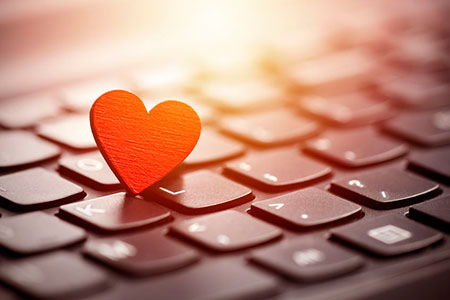 I have personally found over many years of falling in love myself and having been in both good and bad relationships, as well as doing love and relationship readings for thousands of clients all over the world, that romantic love is more about personal soul growth, spiritual evolution and enlightenment than anything else. I find that only once we have learned certain life lessons and spiritual insights, especially with regards self-love, are we truly ready and able to love others unconditionally. Only then you can truly love someone one else, and have them love you equally in return. When this finally happens it is a lovely thing indeed, but in today's world it is becoming be a rare thing.
Having a tight-knit, loving family or a lasting romantic relationship has become almost 'abnormal' in our modern world. In my view technology has been hindering us more than it is helping. The many social media platforms and dating apps we use these days has made love and romance even more complicated. These social networking sites have also created many new problems in long-term relationships and marriages, and I have witnessed it destroying many good relationships.
For example, too many of folks are curious about their ex-partners, because they now have more access to 'stalking' others. Some even want to reunite with their ex, who has married someone else in the meantime. Social media offers them an easy way to renew contact and often leads to trouble. Don't get me wrong, technology is a great thing if used properly, but sometimes it can be also be too convenient and intrusive in other people's lives.