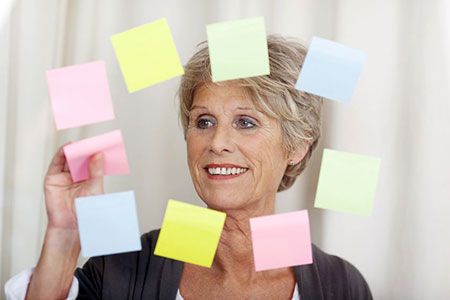 We live in difficult and uncertain times, and happiness often seems elusive. It is possible, however, through training your mind, to 'flip a switch' to activate feelings of joy and happiness with just a few words. This is known as affirmations and mantras.
The two concepts are somewhat similar or related. Mantras are short words or phrases used in meditation in order to create focus, peace and calm, as in the practice of Zen. Affirmations are positive statements of intention that are repeated frequently to create new neural pathways, thought patterns and energy frequencies.
It's easy to incorporate these two techniques into your daily spiritual practice.
Mantras
If you already meditate, you may choose a traditional mantra, such as Ananda (the Sanskrit word for bliss) or Ohm (the primordial, sacred sound of all creation). You could also choose another mantra that has special meaning for you, or even create your own.
As you engage in meditation, pay special attention to your breath as you focus on you mantra, either spoken aloud, or silently in your mind. Let all negativity go as you exhale. Repeat this process for 10 to 20 minutes each day, preferably in the same place, without any outside distractions. This way your mind begins to associate your mantra with feelings of calm and serenity.