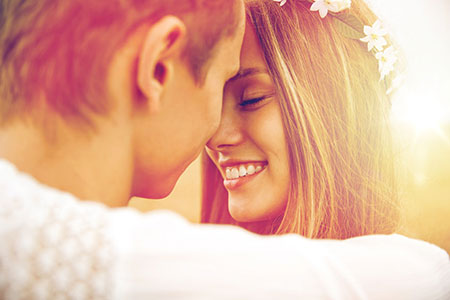 When I do readings, many people usually want to talk about their love life. This is a valid and meaningful subject for all of us. Having a meaningful, harmonious and loving relationship is a wonderful part of the human experience. However, it is also true that a relationship often does not solve many of the problems and issues we have as a single person.
It is important to understand that we carry our consciousness with us everywhere we go. If you assume that you will find a relationship that will 'make you happy,' then you are deeply mistaken.
Yes, we may draw temporary relational circumstances that allow us to feel a little better about ourselves, but without a firm structure of personal happiness, we will eventually engage in self-sabotaging behaviors that cause the relationship to become unsustainable.
Again, we will carry our consciousness with us everywhere that we go. If we are discontent being single, we will find a way to be discontent in the relationship also.
Every relationship is the product of co-creation. Too often when a relationship does not work out, it is easy to point to the other person and say, "You did this to me." And it makes sense, because if the original assumption is that the other person will 'make us happy,' then we will also make the automatic assumption that the other person can 'make us miserable.'