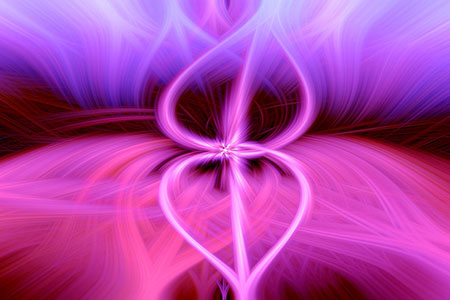 Many of us hope to find a 'soulmate,' a person who was meant for us, but the Universe may have something else in store for some of us. A twin flame is someone who plays a different role in our lives than a soulmate, but has a similar, deep spiritual connection.
However, you may have a hard time finding a twin flame until you have encountered a soulmate. A soulmate highlights our individual soul purpose, while a twin flame helps us express our deeper karmic purpose.
A twin flame may or may not be a romantic connection. Even if they are not, you will always feel like you've known the person forever. You can easily talk with them about anything, especially if you shared one or more past life together.
A twin flame is a mirror to your deeper self, the authentic part of you. This person will challenge you, inspire you to engage in serious soul-searching, and ask the difficult questions.
It's even possible you might intensely dislike them at times, but you'll also find yourself drawn back to their aura. Having an open mind and spirit is key to not only meeting your twin flame, but also to successfully walking your path together.
Why do twin flames come into our lives? It's all about timing. If you are stuck in a rut, not sure what your next step should be, often you'll encounter one of these special soul connections. And you are just as important to their spiritual growth and soul evolution as they are to yours.
A twin flame meeting may seem coincidental or random, but it is definitely not. You are meant to learn and grow together on a spiritual, psychic level, and accomplish something together for the greater good.
This is the main difference between a soulmate and a twin flame. If you do meet your soulmate, it will be a personal connection, while a twin flame provides a universal bond.