Posts Tagged 'parenthood'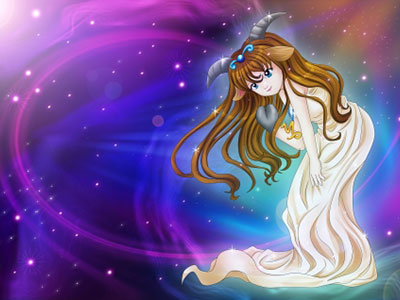 A child born between December 22nd and January 19th is born under the sign of Capricorn. It is helpful to know your child's strengths and weaknesses to help guide them through life.
Capricorn is an Earth sign represented in the form of a sea goat – a mythical creature that is half goat, half fish. Capricorn is grounded, hard-working, opinionated, practical, good with money and ambitious.
They can be very romantic. They aren't typically the emotionally or physically demonstrative kind, but they will surprise you with a sweet card or flowers. It helps to reward them when they show their vulnerability. Read the rest of this entry »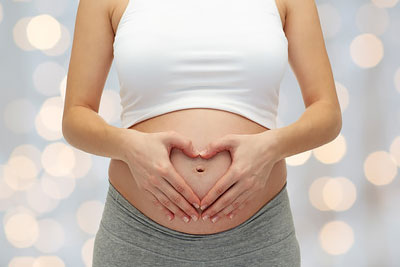 A decade ago, I congratulated a client on her pregnancy. She was a soon-to-be single mom. Lucy was battling her own demons, and insecurity after fighting the battle with alcohol and drugs, and had fallen head over heels for Justin during a recent stint in rehab. Naturally, she was devastated when the man she loved did not show the slightest interest in ever being a part of their son's life.
Lucy was a beautiful, and exceptionally talented young woman, but had no idea how special she was. She was a slip of a thing and seemed so vulnerable. She only had a couple of friends, since so many others, as well as family, had given her the cold shoulder because of her substance abuse. Like myself, she'd had many slips by falling off the wagon, but I believe that to this day, she is winning the battle. Read the rest of this entry »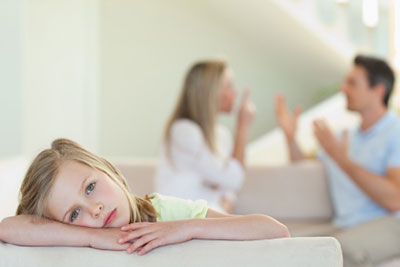 When I was around 12 years old, my parents would constantly fight. I noticed that my brothers could always block it out. They would play video games and mind their own business, but I just couldn't ignore it.
You would always find me sitting on the stairs, or anywhere close to my parents… listening to them clash. Maybe it was because I could feel who was the person in the wrong, or that I could feel if it was going to be more than just another innocent quarrel. I just couldn't stop myself from being immersed with the pain and anger that they felt. I could not just block it out.
Years later, mom left dad and took all of us kids out of state. I did not want to go; I was upset. But I also 'knew' it was for the best. I sensed it would turn out to be a bad situation if we stayed. I knew. Read the rest of this entry »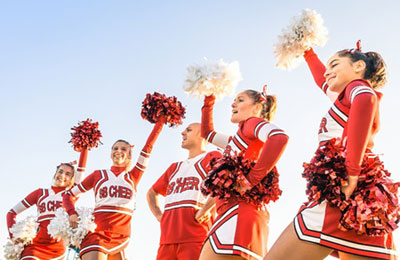 I thought it might be fun to share some little known facts about myself with my clients, so you could get to know me a little better. I have also found that personal transparency is a good thing, because it helps people relate to us better. It helps our clients to see us as real people, and not someone who should be placed on a pedestal.
I recently watched a video where Doreen Virtue talks about an ex-husband who was possessive and emotionally abusive. I also read that Dr. Christiane Northrup used to be obsessed with having the perfect mate. What do these two women have in common? The ability to be bold, daring and transparent about their personal spiritual journey. Read the rest of this entry »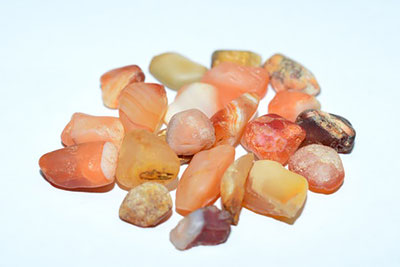 Carnelian is a part of the Agate family and a form of Chalcedony, the gemological term used for all types of quartz in cryptocrystalline form. It can be red, orange, and red-brown and has both the properties of Agate and Chalcedony.
Agate is effective in balancing the yin and yang energies. It stabilizes the aura and gives a cleansing effect. It transforms and eliminates negativity. Agate further increases analytical abilities and precision and awakens natural talents. It creates inspiration from, and connection with entities in the spirit world.
Chalcedony is part of the quartz family. It is traditionally used as a sacred stone by Native Americans and is good in balancing energies of mind, body, emotions and spirit. Chalcedony represents good will, while decreasing hostility, sadness, or depression. It also increases receptivity, responsiveness, and giving. Read the rest of this entry »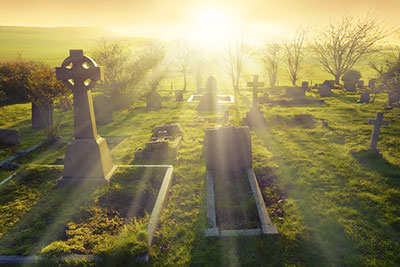 Where do we go to after this lifetime? This is a fundamental question many of us would like to have answered by spirit. I asked this for myself some time ago and found out that when I leave this plane some day, I will be going to a place called "Sanatch." No other information was forthcoming, so I have no idea where that is, or what it is I will be doing there.
I was also able to see where some of the people in my life will be heading to next. Some have meanwhile departed and are now entrenched into their new existence.
My sister, Alfreda, went to work at the tender age of 15, which was typical in the early 50's. She worked for a large jewelry store called Burk's, which is still in existence today. As a part of her duties she would go to different floors of the store using the elevator system. On one such an excursion Alfreda met a good-looking, and very friendly young man named Andre, and as they say the rest was history. Read the rest of this entry »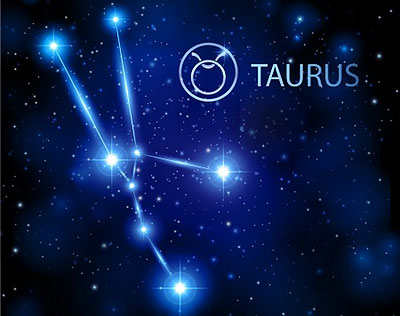 The second sign of the zodiac, Taurus (the Bull) is a fixed Earth sign and known for its practicality, thrift, and steadiness. But there's more to this sign than just being grounded.
Since Taurus is ruled by Venus, the planet of love and beauty, those born under this sign, between April 20th and May 21st, are sensual and often make great lovers. In the non-romantic sense, they are devoted to their friends and family and can be very generous.
At work, Taurus will go the extra mile without seeking the glory. Naturally thrifty, they're the perfect person to manage money and accounts. This doesn't mean Taureans are boring accountants in khakis!
Taurus has a gift for fashion and creative endeavors and can often be found in the world of haute couture, as well as in the ranks of famous musicians (among them Bono, Stevie Wonder, and Adele.) Fields such as architecture and music management are perfect for the Bull, who appreciates a blend of the practical and indulgent. Read the rest of this entry »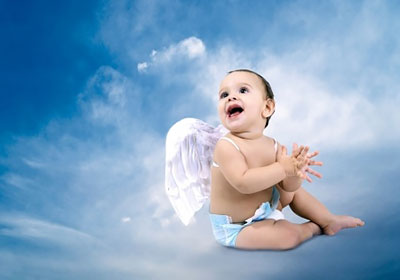 One of the connections I am able to make as a psychic, and have been able to make since I was a child, is the connection between mother and future child.
I remember, for example, seeing a three year old (I almost always see them as three years old for some reason) playing next to a sixteen year old classmate when I was still in high school. Six months later, this classmate left school, because she was pregnant. I was still confused by my psychic abilities and still doubting them at that time. I remember thinking it was just a coincidence.
I have had this happen so many times, that I no longer doubt that I am seeing the new soul connecting with and getting used to the energy of their soon to be mother. I have never seen this with fathers. I am not sure why; perhaps it is because the soul needs to connect with the mother's body and energy, because the two will soon merge? Read the rest of this entry »