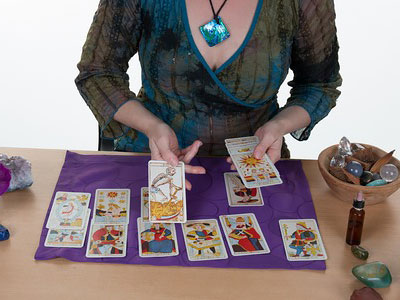 Mysterious, symbolic and highly energetic, the Tarot is a high vibrational tool helping us discover the deeper meaning behind the events of our lives. It can offer guidance around situations in which we may feel lost or confused. And it can serve as a bridge between how we perceive the 'normal' reality, and how the influence of Spirit is working in our lives.
As every Tarot reader's gifts are different, as unique as is every individual, a reader comes to develop their own style accordingly. But the Tarot itself also has its own energy – a high vibration frequency which Spirit can use to send us messages, encouragement, and guidance.
In my own Tarot readings, I find that Spirit most often seeks to illuminate areas in which changes may be needed in order to bring about the most beneficial outcome. This can be anything from the need to shift a perspective, the need to let go, or the need to accept things as they are. Read the rest of this entry »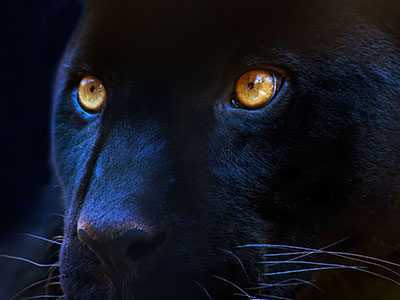 Black Panther has the gift of shape shifting. The Black Panther is a leopard or jaguar. Just as you must get close to a person with this animal for a totem, you must get very close to see the variations in color or spots of the Black Panther.
With people that carry this energy, it may be difficult to get close to them as they do not reveal much of themselves to others. They are loners and usually connect with other loners.
Panthers are swift and graceful. They move swiftly. People with this energy may make decisions quickly and they may have no trouble making spur of the moment choices. However, a panther can't maintain such swift speed. Read the rest of this entry »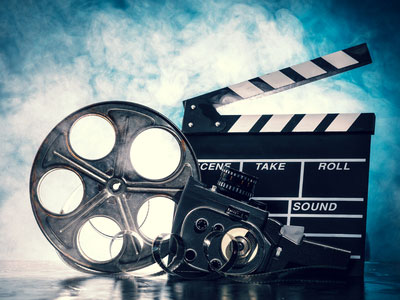 Tonight, when I looked outside, I noticed that clouds were swirling on the ground. Foggy nights are so beautiful and mysterious. The mists make everything look so silently soft and dream-like. It reminds me of the images I see in psychic visions. They play across my mind like short movies, in which I can see, hear, and even sense textures and scents.
Sometimes the visions are sharp, but most of the time they are in soft focus, yet I can see details. The visions come with understandings of situations that flash by in seconds. Sometimes, I see nothing at all, like through a very thick fog, I can only sense without seeing, what is there. Read the rest of this entry »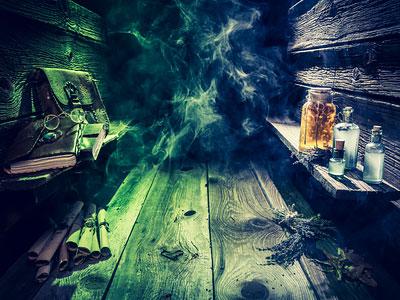 Sadly, mystery is lacking lately. We used to enjoy what they called in the movie industry the sense of wonder or 'the illusion of life' upon which so much the magic of film and theater was predicated upon. Books allowed for imagination to create pathways upon which we could grow our intelligence. We had so much of a gasp of beauty within the dreams of writers and within their dreams we could create our futures and selves. Our futures should like religion or spirit which are based upon the unknown, which should be based upon mystery and the wishes and desires to attain the unknown. Read the rest of this entry »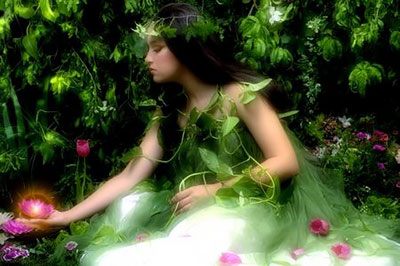 Faeries love fun and love to play! When you are experiencing a creative phase, or feeling called to go outdoors, or into the garden, there's a good chance you are being called out to have some fun and free spirited playtime with the faeries.
Typically, faeries, or fae, are easiest for us to connect with during the times of year when seasonal energy portals are open on the cross quarters holidays of the Summer and Winter Solstice, and Spring and Fall Equinox. These times are traditionally also celebrated in the ancient pagan festivals and religious holy days of Imbolc (Saint Brigid's Day) on February 1st, Ostara (Easter) on March 21st, Beltane (St. Walburga's Day)on May 1st, Litha (St John's Day) on June 20th, Lammas (Loaf Mass Day) on August 1st, and Samhain (All Saints' Day) on October 31st. Read the rest of this entry »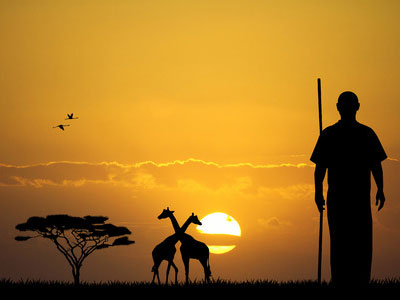 During the time of my ukuthwasa (period of initiation to become a traditional healer or sangoma) some decades ago in Southern Africa, my mentor and some other village elders would join our group of ithwasa (sangoma trainees) by the campfire and discuss other spirits. That is, others in addition to those of our ancestors.
We heard many tales of other spirits who control the rivers, oceans and lakes, as well as those who live in the sky and control the rain. There were also stories told of sacred places where spirits inhabited mountains, trees and rocks. I loved hearing those stories from various individuals whom have had unique experiences and felt they had seen and communicated with those various spirits. Read the rest of this entry »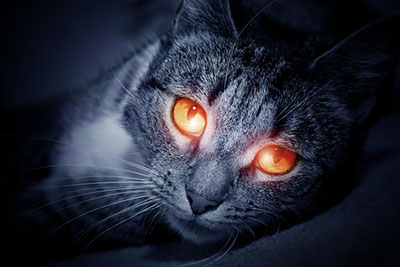 Cats are often depicted in ancient Egyptian art and artifacts. The Egyptians actually worshiped cats as gods, and believed that they took on a spiritual importance. They were considered to be a sacred animals with magical powers.
Ancient Egypt was said to be one of the most advanced civilizations in human history, capable of architecture, that by today's standards would be difficult, if not impossible to construct. But, did they also possess otherworldly knowledge that has been forgotten?
Some myths and folklore also claim that cats can walk in and out of the spirit world with great ease and at will. It was also believed that when a house cat would disappear, with no plausible explanation, that it had found a portal to the other worlds and is exploring them and will return just a mysteriously as it had disappeared. Read the rest of this entry »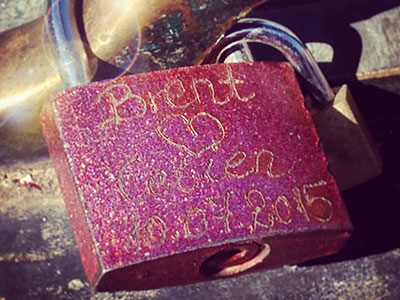 Seeing the world through glittering eyes is no longer a walk in the park for the spiritual optimist. There is such a lack of awe these days; so little wonder.
Our society has successfully stripped itself of most of its metaphysical marvels. Yet, magic prevails everywhere for those who still seek to find it. Despite our cynical age of scientific skepticism, techno-futurism and neo-draconian politics, the mystical and miraculous continues to endure in the hearts and minds of those who choose to believe.
I have seen evidence of this everyday magic in my work with many people all over the world, as well as upon many of my travels. I have known it in the devoted spiritual practices and manifesting projects of my clients. I have observed it in the heroic metaphysical endeavors and healing miracles of my colleagues. And I have even witnessed it at almost every birthday party I have ever attended. Yes, most of us have at some point in our lives whispered a silent wish over the candles on a cake! Read the rest of this entry »