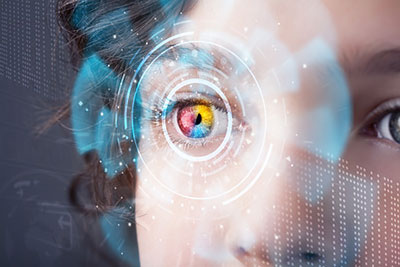 For each person who wishes to perceive the truth in life, perception is only one aspect, one variable, one moment, one memory, perhaps just that which makes up some of the grand sense of wonder and illusion that we are meant to endeavor. One does not have to endure in order to allow for mystery to give spiritual value to our lives.
True mystical value is based just on that – a value. This is based on a myriad of factors, it being our perception. Perceptions are based on our religious and family beliefs, and thus leave us in a state of comfort, a state of illusion in order to shield us from misconceptions of perhaps beliefs that may be untenable for us. Read the rest of this entry »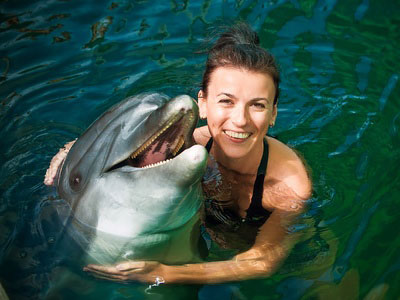 Whilst clearing out some papers yesterday, I came across a magazine containing an fascinating article on dolphins, which literally jumped out at me. I had only just been thinking about my framed dolphin pictures, dolphin ornaments, and other dolphin memorabilia – all packed away until we get a bigger home, there isn't anywhere to display them.
According to the magazine article dolphins were worshiped in ancient Greece. The temple at Delphi was actually dedicated to a Dolphin God. Recently we have been rediscovering that dolphins are sentient souls with large, evolved brains. Although they cannot speak as such, they really do communicate. Read the rest of this entry »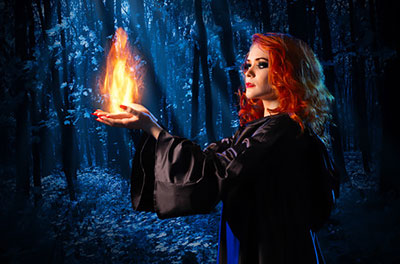 You don't have to be descended from wizards to become one yourself. Sometimes it will run in the family, but it's just as likely to show itself when a person is in the right place at the right time.
Wizards are spell casters who learn the art of magic or sorcery through research and learning. It's said you are not born a wizard, you become a wizard. You are born with the powers and mystical abilities that a wizard has, but to be a real wizard you have to become comfortable, skilled and not afraid to use those powers. Read the rest of this entry »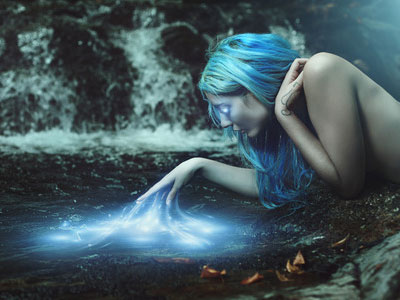 One of the quaintest concepts, that seemed to captivate imaginations around the turn of the 18th century, were the elements and their embodiments in the form of Elemental Spirits. These beings were the personification of the Classical elements of Earth, Water, Air and Fire.
In the Middle Ages, great attention was given to these four elements in terms of diagnosis, such as the Choleric being linked to the Earth, which would be thus be linked to Taurus. The Phlegmatic was linked to the water element, or Pisces, which often would diagnose lung disorders, thus the word origin for phlegm. Read the rest of this entry »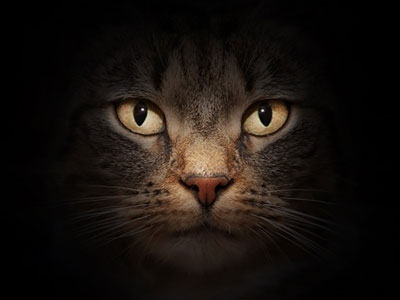 I believe cats, like many animals, have special gifts. They are mystical creatures that share a special world. Unlike other animals, I think somehow they are aware they have these gifts and share special secrets with each other, within a mystical and magical life.
Animals send us messages of healing and caring if we are intuitive and open to receiving them. Cats can be instrumental in helping us find peace when we are troubled or upset.
When I am doing a psychic reading, one of my cats, Paddy, always insists on being near me. On calls, when the caller is particularly troubled, Paddy begins to meow and almost takes over the reading. On one occasion I had to gently guide him out of the room. It is almost like he is trying to use his psychic and intuitive abilities, and I am merely his channel. I feel grounded when he is around me; it is like he knows the person calling needs guidance and support. Read the rest of this entry »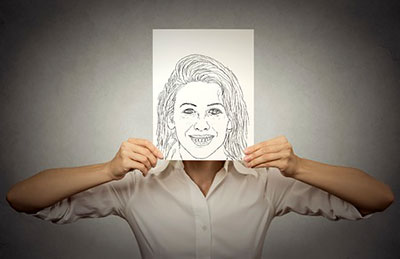 Perfection. When we are a ball of light on the Other Side, there is only one kind of perfection. But here on Earth, fluidity of movement, acceptance, surrender, flowing into change… this is perfection. Earth perfection is the ability to fully embrace, love, laugh at, and survive the roller-coaster ride we chose before we came here.
Many healers and therapists sell themselves, in part, by projecting a public image… and sadly, many of their followers are mostly attracted to only that image. Why is that? Perhaps the idea of having an 'ideal' allows people to kind of let themselves off the hook, by declaring, "Well, I can never be perfect like her!" Or maybe we just like the idea that somehow our idea of perfection really does exist. Read the rest of this entry »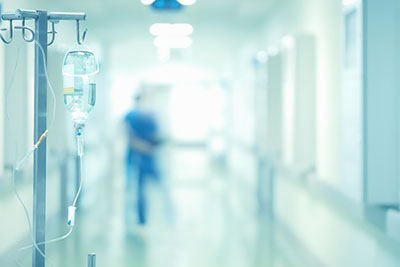 Continued from Supported By Spirit – Part 1
I had arrived at the hospital on a Friday night. My foot operation was on Saturday afternoon. However, the shoulder surgery was so complicated that it had to wait until the specialist returned from a weekend conference late that Sunday. Luckily, he was able to save two of the four shattered pieces and I was given a metal prosthesis.
I had never been in a hospital before, except to visit family and friends, so I had no idea what to expect. I assumed that my bones would heal quickly and that I would be back to work, travelling coast-to-coast, in eight weeks. Little did I know that I would remain in the first hospital for three weeks and then transfer to a second hospital, halfway across the country, in my own city, for over two weeks. I certainly didn't expect to live in a nursing home for an additional three months, before being discharged for 46 weeks of grueling physiotherapy. Read the rest of this entry »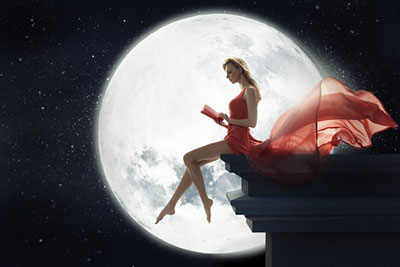 Even the most casual observer knows that the Moon continually changes shape in the sky. This is because its regular orbit of approximately 28 days puts it at different points relative to the Earth and the Sun, making it go through phases.
So why should we care about this? Well, as the nearest celestial object to Earth, the Moon has a special place in Astrology, as well as the psychic realm itself. Our planet, as well as our bodies, consist of over two-thirds water, and therefore the Moon's gravitational force affects us in different ways at different points in its orbit.
It's worth noting here that the word lunatic comes from Luna, the Latin for "Moon." But the Moon doesn't make us insane, as some ancient stories would have us believe. However, a recent study suggest the Moon phases may affect our sleep patterns, and it has also been shown that the Moon influences the behavior of various animals. Read the rest of this entry »