inner truth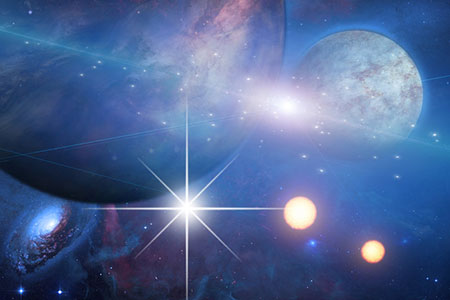 As an astrologer, it is my job to get information across to my clients in a clear and concise way, that won't leave them perplexed or confused.
But on occasion there is a clear and present danger. There are astrological aspects that can challenge astrologers, muddle our minds, drape us in a fog of uncertainty and confusion. Such a dreaded hazard is when Mercury square Neptune comes along and clouds our normal channels of communication.
When this mentally perilous aspect rolls around, it is time to switch channels and watch another station. If there is ever a time we must trust in our inner wisdom and knowledge, yet speak the messages that come through from higher places, then it would be when this square rides into town!
We endured a triple whammy of this the past three months, with Mercury squaring Neptune in May, June and July, on the back of one of the most chaotic Mercury Retrogrades in a very long time.
Yes, when the dreaded Mercury square Neptune arrives it howls like Johnny in The Shining, "I'm here…!" Under this astrological influence we're on shaky ground when it comes communication and getting your message across. It's usually really difficult to talk sense, let alone think in any sort of rational, logical, coherent, organized way.
Mercury is all about the mind, our thoughts, our reason. Mercury is all about 'just give me the facts,' while Neptune wants to infiltrate our thoughts, sink into the murky depths of the subconscious ocean, and expand outward with absolutely no borders to stop its movement from spilling out all over the place.
This Neptune intrusion is way too messy for the fussy Mercury, who likes its contents in small, neat, digestible, bite-sized files it can dissect and differentiate. But being a curious guy, Mercury ventures out anyway, despite the warning buoys signaling chaotic doom.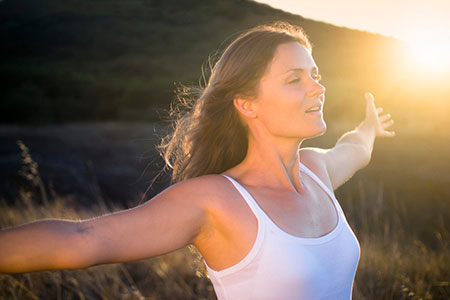 I meditate on moving by faith every day, creating a course of embodying inner trust. I step out into the fresh air and sunshine, surrounded by the artistic heart of God in nature, and I pray for the divine guidance of the day.
Day by day, step by step, the path forward is revealed. It is often shown and channeled to me in the simplest of ways: a whisper in the wind; a sparkle in the water; a bird dancing to her own song in the sky.
Each message received highlights an inner sensing and an external physical movement to integrate it into being. The course starts within, stepping into the sacred space of the self.
The power of movement to internalize a concept is profound. I invite you to take a moment now to literally step into yourself, the sanctuary of your soul.
Simply close your eyes, take a few deep breaths to clear and cleanse your mind, and then begin to mindfully move forward, consciously feeling the contact of the soles of your feet with the ground or floor beneath you.
Feel its temperature, its texture, and the firmness or softness of its support. Notice the articulation in your foot as the heel lifts, presses through the ball of the foot, rises, reaches, and then lowers again until the toes, ball, and heel touch down and plant into place.
Take three slow steps like this, imbued with the intention of traveling deeper into your true self through each one of them. Let the third step bring your feet to join one another side by side, marking your internal sacred space.
Allow yourself some still silent time to stand there, grounded in your own awareness. Keep your eyes closed, your attention inward, and your breathing gentle, as you feel the sturdiness of your legs, and the length and strength of your spine supporting you. Just be there.