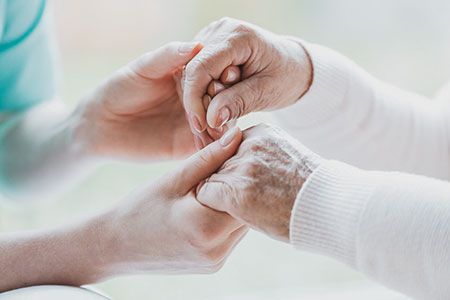 Sometimes we become so busy and preoccupied in our daily lives that we forget the commitments we made to loved ones, relatives and friends. But this does not only apply to the living. Some of us also forget the promises we make to those that are no longer with us.
Too often we hold the hand of a loved one on their deathbed and promise to look after those they will be leaving behind. They wish for us to look after those they will no longer be able to care for and love in this life. And we promise wholeheartedly to do whatever it is they ask of us in their final moments.
But once they have departed and life returns to normal, we soon forget these promises and serious conversations. Our memories become conveniently selective. We usually don't mean for this to happen, but life does have a way getting in the way.
I had a shocking reminder recently of my own selective memory in this regard. Several years ago, I got into the habit of journaling about issues in my life that deeply matter to me. Recently, I was not able to sleep and was encouraged by spirit to go through my journal.
So, I sat up at about four o'clock in the morning and randomly opened my journal on the very page where I had written about a promise that I had made to a loved about another person, whom I had a strong dispute with in the past. Being only human, I had some seriously negative feelings towards that individual.
However, I had promised to check in and be supportive to this person, whom I did not like very much at all, on behalf of the person who was in their final hours. At the time, I remember saying that I would "do my best" and that "if I could, I would."
The promise was much more than just checking in on the relative. It went as far as the very items I was meant to get at the grocery store, as well as things to say to this person when I delivered it. I had however conveniently forgotten about it since, until I discovered the entry in my journal.