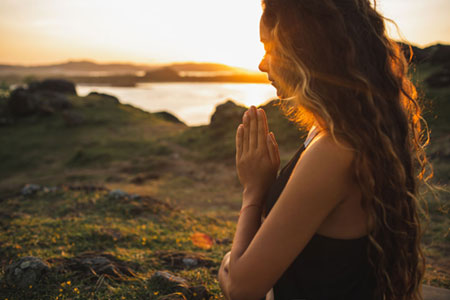 Every month, I host a healing prayer circle. All those who show up are invited to share what has been going on in their lives. Whoever may need a listening ear or a prayer, we go to work and pray for them.
Sometimes just listening to someone else's problems can also be very healing. Many people don't have anyone in their lives who will listen, and sometimes people say they will pray for us, but don't.
There is much power in prayer. I once again witnessed this with a lady who, while attending one of our prayer circles, experienced a instant healing miracle.
She is a mature woman who lives on her own and doesn't do much else but attend a knitting group and our monthly prayer circle. During one of our gatherings she shared how grateful she was for the group and that she urgently needed a prayer for herself this time. She had never before asked that we pray for her.
She had been experiencing severe pain in her spine and painful rashes. Her doctor had examined her two weeks prior and told her she had the viral infection known as shingles. She showed us some of the rashes on her body and it was clear that this was a severe case.
We then laid our hands on her, everyone present that day, and we prayed for her. She started to vibrate. I could feel it clearly in my hands. Her entire body was subtly vibrating and two of the other women said they could feel it too. I could also perceive white energy going through her entire body, and she said she could feel it too.