Posts Tagged 'animal medicine'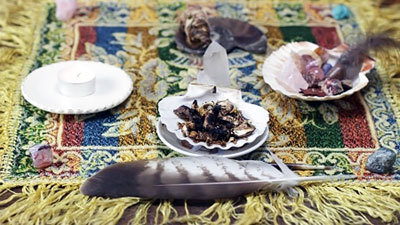 There is enormous power in prayer. There is enormous power in thought and intention. The ways in which you pray, think and focus are reflected in your physical, everyday life. Combining the spiritual and the mundane into your present moment can enrich your soul and enhance the quality of your life.
The ways of doing this are endless, but one way I enjoy is to create a personal altar. You can make an altar anywhere and place anything on it, as long as it represents the quality you want to concentrate on and develop. Creating an altar is very personal, because it is the way for us to connect with our spirit and align ourselves with our intentions. It helps to remind us of these things even in the midst of a busy day. Read the rest of this entry »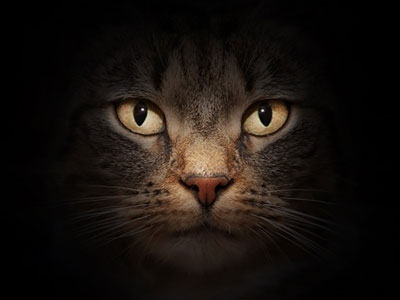 I believe cats, like many animals, have special gifts. They are mystical creatures that share a special world. Unlike other animals, I think somehow they are aware they have these gifts and share special secrets with each other, within a mystical and magical life.
Animals send us messages of healing and caring if we are intuitive and open to receiving them. Cats can be instrumental in helping us find peace when we are troubled or upset.
When I am doing a psychic reading, one of my cats, Paddy, always insists on being near me. On calls, when the caller is particularly troubled, Paddy begins to meow and almost takes over the reading. On one occasion I had to gently guide him out of the room. It is almost like he is trying to use his psychic and intuitive abilities, and I am merely his channel. I feel grounded when he is around me; it is like he knows the person calling needs guidance and support. Read the rest of this entry »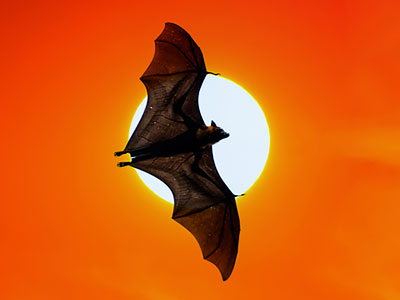 There are many stories about the Sun and the Moon that have been passed down through the generations. A lot of them are instructional, passed from mother to daughter, and father to son, in order to teach the young about the pitfalls and lessons of life. Some African tribes tell a tale explaining why you never see the bat and the Sun in the sky at the same time.
In the beginning of time, Creator sent his messengers to gather all creatures, great and small, to receive their purpose. The messengers were given a specific time to arrive so they would all be there before him.
The messenger assigned to bring Sun was Bat. He wasn't very diligent and was easily distracted along the way. So, when all the other creatures had been given their assigned roles in the world, and Bat had not yet returned with Sun, Creator sent Dove. Dove was one of Creator's most trusted messengers and was sure to complete Bat's task and bring Sun to him. Read the rest of this entry »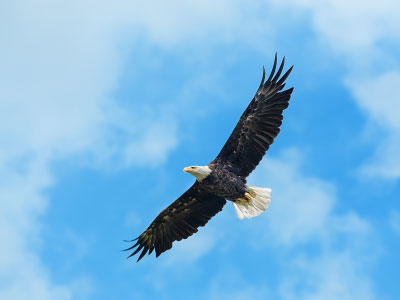 Several years ago I was gifted my spirit name, Soaring Free, by one of my personal spirit guides of Native American decent. I have been reflecting on this for the past few weeks, as I am entering a new phase of my spirituality and higher consciousness.
Back In 2004, I had crossed a personal line in my life where self-esteem, confidence, happiness and self-love were basically non-existent. When I speak to my clients about the struggles or confusion they face on their life path and spiritual journey, or in their careers or relationships, I completely understand. I have been there myself, and I have experienced more than most. Fortunately, I have been able to overcome those challenges and I now know that anyone can overcome adversity. Read the rest of this entry »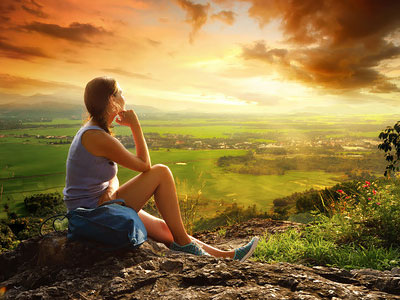 The Beach Boys hit song Good Vibrations is more than just a catchy title. Our bodies and minds are constantly engaged in "pickin' up good vibrations." We are all composed of energy manifesting as matter, as are our environments. At a very basic level it is the interaction of atoms and molecules, and our behaviors have a lot to do with those interactions.
The unfortunate truth is, we're also surrounded by negative influences. Stress, poor diet and nutrition, and lack of exposure to a natural environment are common in the busy, urban world many of us now live in. Literally, they are everywhere we turn, and it can be overwhelming.
Often we treat these symptoms with even more harmful solutions, such as artificial medicines, negative thinking, alcohol or narcotics, or non-wholesome foods. It's a vicious cycle. However, there is a way to escape and break free. Read the rest of this entry »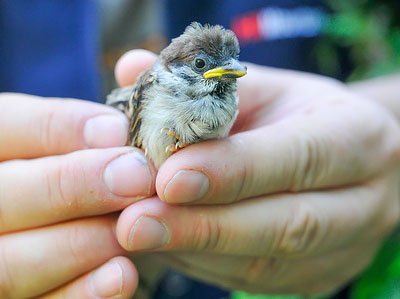 Today, I drove into our small Spanish town to run a few errands and, for some reason, which I now feel could have been 'guided', I parked much further away from the center of town than was actually necessary.
Shortly after parking, then crossing the street, I found a young bird on the ground, which I thought, at first, had flown into a wall and injured itself. Rather than risk driving it home and traumatizing it further, I scooped it up. It appeared to be quite at ease perched on my hand on our fast walk to the vet, Salvador, whose office was just ten minutes away.
I felt strongly that this little bird had a spiritual message for me. As soon as I walked into Salvador's practice, he smiled and said, "Very common this time of year. He is just getting his young flying practice and needs us to help give him a lift into flight from a height." He offered to take him home, during his approaching siesta (afternoon recess) and to set him free from a hilltop. Read the rest of this entry »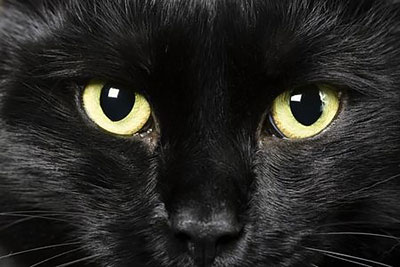 When I think of the word love I think of my two cats. I have two cats and love them dearly. Most of the people I know also own cats, but we all seem to agree that we don't really own our cats… our cats own us. We also agree that our lives are better, sweeter and more peaceful with our sweet precious cats. I feel a home isn't truly a home unless there is a cat that dwells in it.
Cats are highly intuitive and very sensitive. They sense energy and can pick up on static electricity, ultrasonic sounds and changes in vibration. The cats I have lived with over the years always informed me in their own unique way of impending earthquakes, or some form of extreme weather that was approaching. Read the rest of this entry »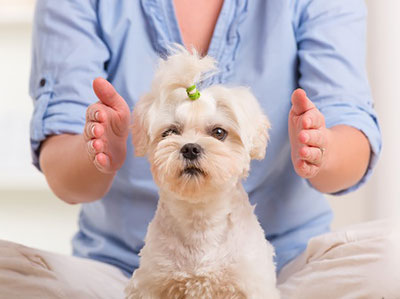 Energy medicine, most specifically Reiki, can have the most amazing results when practiced on humans, animals and even plants. As a Reiki Master, I have noticed great benefits from using Reiki on my own animals, as well those of my clients.
Reiki is a natural form of healing that harnesses the universal life force, to promote healing and relaxation. The Reiki system of healing was created in the nineteenth century by Dr. Mikao Usui.
There are many Reiki practitioners that work almost exclusively on animals. Reiki can be used hands on, or by means of distance healing in which the healer uses a picture or impression of the animal that needs healing. Read the rest of this entry »