Archive for the 'Healing' Category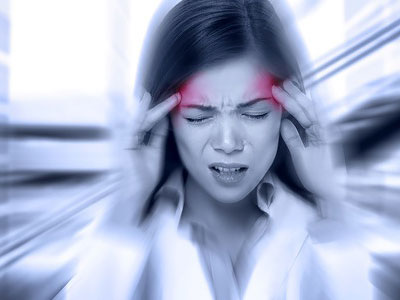 Almost all of us are under stress of some kind, whether it's from work, family life, financial situations, or countless other sources. But how do when we know when it all gets to be too much?
Sadly, we tend to overlook the very real, physical signs our bodies give us, to let us know that the stress is all too much. If you're experiencing one or more of these symptoms, it might be time to take a look at how to reduce stress levels and get your total health on track.
Pain in our bodies is probably the most obvious sign something is wrong, yet it tends to get ignored until it's almost too late. Aches and pains, stomach issues, muscle tension, and heart palpitations are among the most common. Also, when we're under stress, our sleep may suffer. Sleep is crucial to a person's well-being, and if we're not getting enough sleep (or too much) the entire body suffers as a result. Read the rest of this entry »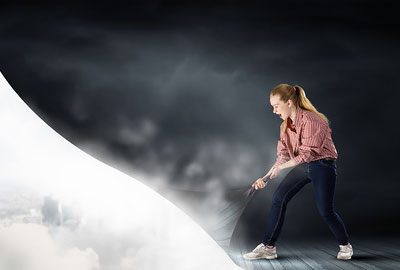 Most people who set New Year's resolutions don't keep them. Each year we tell ourselves that it's time to move on, to change, and to leave negative people and influences in the past, and yet we seldom stick to our resolve. Is it possible to finally let go of things that hold us back? Yes, it is!
The first step we can take is to be fully honest about what is holding us back, and why it's so difficult to let go. This is best done with the help of a mentor, such as a counselor or trusted friend, who will listen objectively. Until we have a true understanding of all our 'baggage' and our own part in it, it will never go away.
We also must be gentle and accepting when traveling this path. The past can never be undone, but it can be learned from, and it can help us walk into a better future. Read the rest of this entry »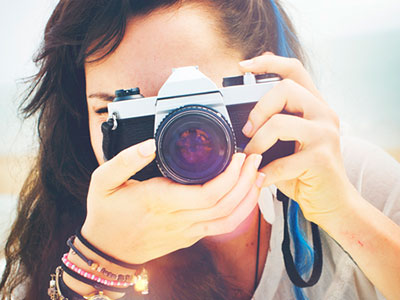 About 10 years ago, a friend of mine went to see a psychic in Cuba. It was a completely spontaneous decision made on the spot. She walked into the dusty old store and sat down. The old woman who was doing the reading handed her an old deck of Tarot cards. They were so worn that the figures on the cards were unrecognizable.
The old woman handed her the deck and said in broken English, "Hold them to your heart and place them face down when you are done." My friend did as she was instructed.
The old lady studied the Tarot spread for a moment and said, "Heartache is making your body sick… broken….from a man that couldn't love you. He had the broken disease and he gave it to you." She closed her eyes and shook her head not looking up, "He left you for another." Shaking her crooked finger back and forth she pointed at my friend, paused, and with piercing black eyes firmly said, "Leave it behind you and you will heal. Keep it in your heart and it will kill you." Read the rest of this entry »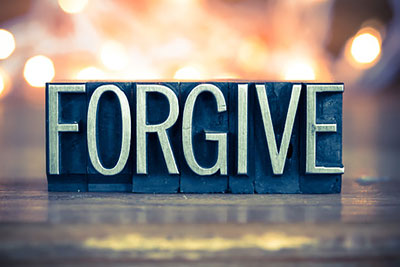 Ah, forgiveness! Such a misunderstood word. Many people assume that, although it sounds noble to forgive someone, forgiveness is often impossible. They feel that certain sins are so severe that the transgressor doesn't deserve any forgiveness at all.
Also, there is a pervasive feeling that if you forgive someone, you are somehow excusing their infractions. Do not be confused. Whether you are forgiving someone who has hurt your feelings, stolen from you or caused you bodily harm, the reasoning is the same.
You are not letting the transgressor off the hook, or turning a blind eye to the wrong that was done to you. You are not condoning said transgression or justifying it in any way. Nor are you giving the wrong-doer a free pass to re-offend, or making an exception for him or her. Read the rest of this entry »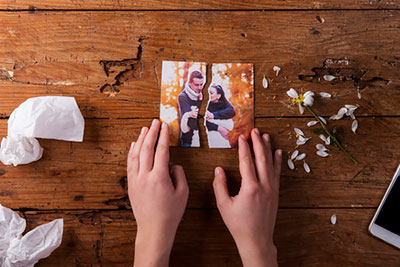 The aftermath of a break-up doesn't have to be a catastrophic upheaval in one's life. What follows are some basic suggestions that will help you process and transition through a relationship dissolution more harmoniously.
Understand the framework of the process you will be likely to undergo, namely denial, anger, bargaining, depression and acceptance. Feel your feelings. This is probably the most important thing a person can remember to do. We may fear that the pain will never end, but there really is a beginning, a middle and an end to the process of grieving.
We usually try to avoid pain, and what we avoid will surface in other ways. Also, remember that we bring people into our lives to bring up the areas in which we need to work, so after you have had a good cry, spend some quiet time reflecting on what you have learned from this experience. Read the rest of this entry »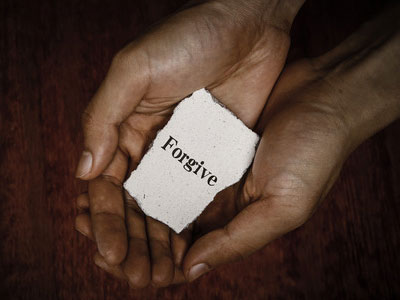 Self-forgiveness is so essential in today's modern world. With the festive season fast approaching, however, forgiving oneself is more important than ever, so we can enjoy our time to the full and not let guilt, self-punishment and blame get in the way.
As human beings we have all glanced at our calendars and cringed at the fact that we have overlooked a loved one's birthday, or not spent as much quality time with our family as we intended.  Equally, resentment can kick in when those around us tend to forget our birthdays, or fail to notice our efforts on the professional or home front. Read the rest of this entry »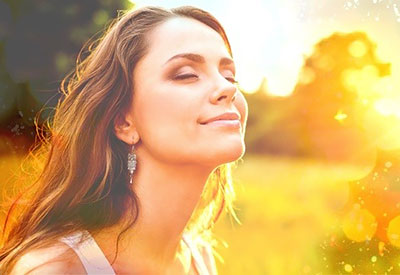 Peace is only attainable from within. Many souls go through life chasing what they think is the elusive dream of peace. They are searching outside themselves for things or people that will bring calm and balance into their lives.
Stop, look inside, there is no person and no material object that will bring you the peace which you seek. Take some time to understand that if you have a discontented soul, no outside source will heal that wound. It has taken me years to understand this concept myself. Empaths have an especially hard time reconciling with the outside world – feeling deeply can be both a super power and ones Achilles heel.
Healing your soul and becoming at peace with yourself is the most important journey you will ever embark on. It means being honest with yourself and not trying to be with or agree with others, when your very own soul is screaming no.  Listen, release, accept, and be. Read the rest of this entry »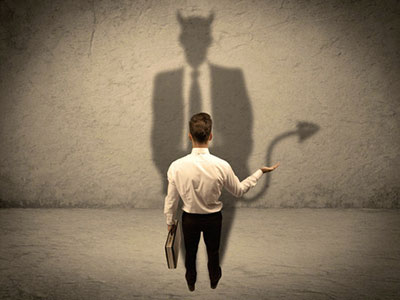 In today's so-called enlightened world, most people tend to concentrate on the 'light' so much that they tend to neglect their darker or 'shadow side as a result. Truly, this is a pity as we can learn so much from it! Carl Jung said, "One does not become enlightened by imagining figures of light, but by making the darkness conscious."
So just what is our Shadow? Interestingly, this is the side of us that we tend to hide from other people. Simply put, it is the home for our guilt, fears, emotional traumas, but yet at the same time, also houses our beauty and hidden abilities!
In fact, any side of ourselves that we tend to keep secret from other people forms our shadow side. Generally speaking, anything that we may class as being unacceptable by society, or our social circle, we tend to store away at the back of our mind. Read the rest of this entry »