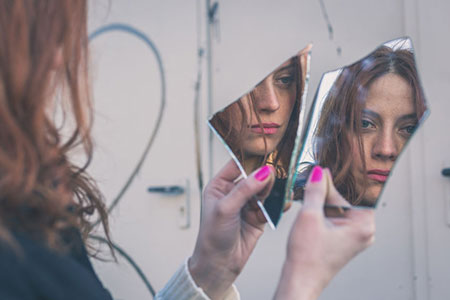 We tend to not see ourselves accurately. We too often choose to focus on our shortcomings and weaknesses, such as we perceive them to be. And I believe we are all guilty of this. I have not in all my years met anyone who was truly satisfied with themselves – until it was sometimes too late.
I was just as guilty of this as anyone else. My childhood was one that I wouldn't have wished on my worst enemy. I was abandoned by both parents when I was very young. I was raised by an aunt and uncle, who took pleasure in reminding me that my parents did not love me. My aunt also took every opportunity to beat the daylights out of me, while my uncle did nothing.
When I hit puberty, several older males in my 'family' began to stalk and harass me. I'd go into the kitchen and soon find myself backed up against a wall. Nobody believed me. Nobody did anything to stop it – not even when I was raped at 16 by a family friend's son, who was deemed to be a "good boy" and "would never do anything like that."
I could go on and on about all the horrible things that happened to me, but once I turned that momentous age of 16, and having had the experiences that I have had, I left my aunt and uncle's home. I went to live with my boyfriend, his sister and their mom. When I left, my uncle dumped all my clothes on the front lawn.