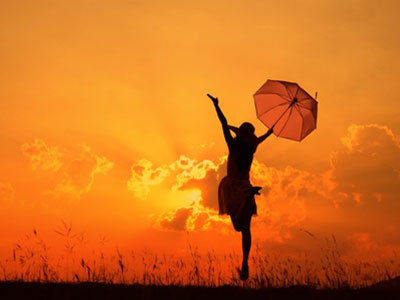 Have you ever noticed that whenever you really enjoy what you're doing, it's as though there seems to be an energy flow or undercurrent carrying you? Don't you wish you could live this way all the time?
Unfortunately, it seems too often we fall prey to worrying about what others might think of us, or we choose the practical path or the road most traveled. We get caught in the trap of following the opinions of others, rather than tuning in and listening to our own inner guidance.
When you follow the flow of what is true for you, it doesn't mean you are shirking your responsibilities. It also doesn't mean you are being selfish. It simply means you are choosing moment to moment what feels right. We are influenced every day by society's standards of what's right, and we seldom do a self check-in instead. Read the rest of this entry »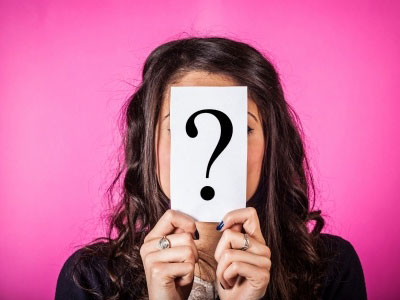 Many people are afraid of asking questions, and yet asking questions is an essential skill if one wants to learn from others, or from Spirit. People are afraid of what they perceive to be the risks involved in asking questions, due to their own unhealed issues of control, fear, and ego.
Asking questions can make you look or feel vulnerable. If you grew up in a dysfunctional or abusive family, asking questions may have been perceived as defiant, and maybe punishment would have been doled out.
In the workplace this is often the same. An insecure boss or even co-worker might react badly to questions, perceiving them as challenges rather than an effort to learn or obtain information needed to learn. In poorly run workplaces (that do not know how to effectively train or educate their workers) asking questions could mean you are risking getting fired for 'not knowing' something, rather than it being seen as taking the initiative to learn and check on details. Read the rest of this entry »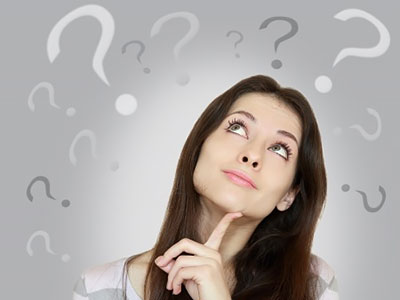 When getting a reading from me, I may sometimes ask you a question. Wait, you think, is she fishing for information, or what? Is she not supposed to be psychic? Shouldn't she just know?
The answer might surprise you. I sometimes ask questions to help clarify and understand the information and feelings I am picking up around your situation. A truly beneficial reading should always include an exchange of information, with questions and answers from both parties.
Once you, as the client, understand why I am asking certain questions, you will find yourself far more satisfied with the reading in the end. You will be left with hope, a greater understanding, and a plan of action to move forward. Here's a prime (yet very shortened) example of why I might ask you a question during your reading. Read the rest of this entry »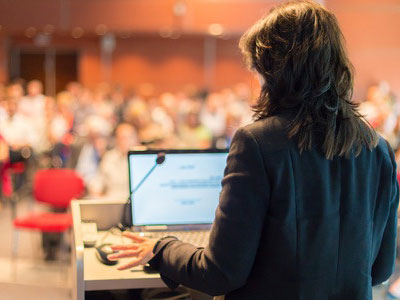 If you are lucky enough to have a spiritual teacher, you will know that it is an unusual relationship. Nothing else is like it. Yes, the teacher is a human, but the relationship is spiritual, not human. Not when you are the chela*.
Some people love to say they 'know' their spiritual teacher, or are close to their teacher, as if that somehow is a badge to claim their progress towards enlightenment. Nothing could be further from the truth, and in fact you can bet that is a sure sign of an overbearing ego.
Surely, you have learned things from amazing people, yet you would not be want to be their friends? You might be eternally grateful for what you learned from them, yet still would not go to lunch with that person. And, if you chose to thank the person for what you learned, I suspect you would never tell the person, "You know, I don't really even like you, but I did learn something." Instead, you take the best from that person, and leave the rest. Read the rest of this entry »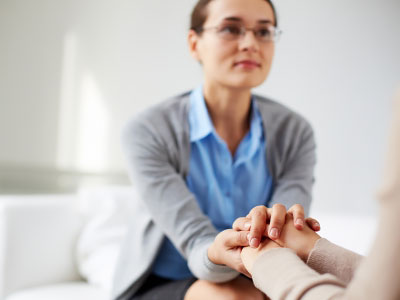 'Empathic energy reading' is a term I frequently use to describe the work I do. I was born empathic. That means that I can feel what others feel. I also know what people are thinking and basically can read their thoughts from an energy standpoint.
Don't ask me how I do it, I just do. I am not unique. I have several family members who can do the same. Sound crazy? Maybe it is, but it works just the same.
Reading other people's energy is something we all do. Ever walk into a room and got the feeling that you were not welcome? Well, that was empathic energy reading at its best. We all have the ability, but learning how to correctly read what you are feeling, and taking your fear and ego out of the equation, is a challenge. Read the rest of this entry »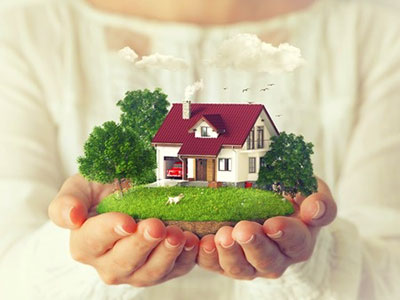 In the few months I have been with Psychic Access, I have had such a warm welcome from clients, fellow readers and the rest of the psychic team, that it feels like home already. And the more I feel settled, the more the readings flow and are affirmed in reality.
Recently, I was surprised by three of the most unlikely of clients calling in to say thank you, which was such a gift. By unlikely I mean, clients who were at first highly dubious of things that have come through in their readings. Thinking about those calls started me musing on the nature of readings, and the necessity for staying in integrity as a psychic reader.
My commitment is to only ever read with integrity, by conveying only what I am shown by guides – good or bad. Sometimes, as an empath, this can be challenging when it is not what the person wants to hear – however kindly I may relay the information, and however much I foresee the bigger picture leading to a better place. Read the rest of this entry »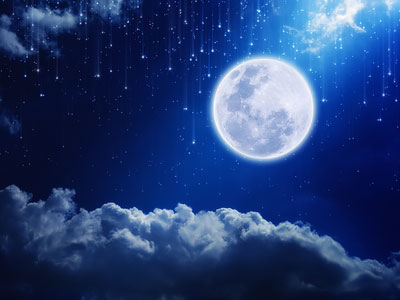 If you have been planning to get a psychic reading, then tomorrow's full moon will be a great time to do it! The full moon has a significant influence on readings, because it is the most powerful psychic time of the moon's monthly cycle.
The fullness of the moon elicits a raised level of psychic energy, which could be harnessed for a number of uses, including a deeper psychic reading. You may notice that when you receive a reading during a full moon, your information and energy will be more detailed and you will cover many more issues.
Sometimes when you seek a reading at a certain phase of the moon you are instinctively seeking answers to issues that are best resolved at those times. Read the rest of this entry »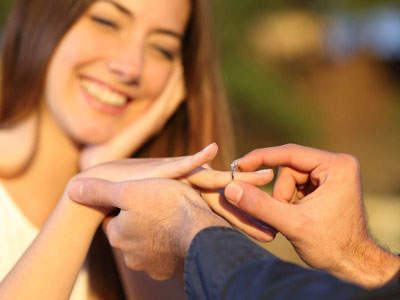 I believe today's society has a backward approach on love and it is causing relationships to form quickly and then go nowhere.
It's exciting when you first meet someone new who has the potential. Feelings become intensified and the possibilities become endless on where it could all go. The problem enters when both parties initially fail to get to know each other or ask the hard hitting questions in the beginning of the relationship.
Are they looking for a short term or long term commitment? Do they still have an attachment to someone else? Do they value and want a family? How well do they handle conflict? Am I able to be myself with this person? Will we be able to compromise on the bigger issues? Will they be a positive influence in my life? Read the rest of this entry »