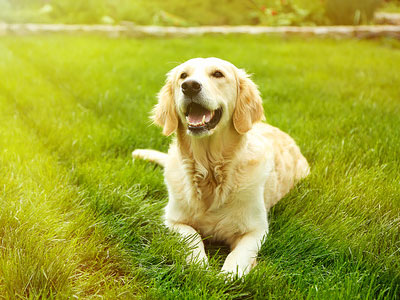 I was doing a remote viewing reading recently for a friend, whose golden retriever had gone missing, to see if I could locate the dog. I saw her in a pasture, near a barn. There happened to be a farm right up the road from my friend's house, so that is where she went.
She sent me a message later to let me know that she had found her Daisy, near a barn, like I had seen her. The owners had been trying to figure out who she might belong to. They had just taken a picture of her and was about to get posters made to share around, in hopes of finding her owner.
I was so happy for my friend, because she got Daisy four years ago, after her previous dog, Honey, had passed. Honey lived for nearly 8 years, before passing due to health issues. They were so connected, and she has always felt that Daisy and Honey have many similarities. She even felt at times that Honey's spirit may have reincarnated through Daisy. Honey also looked just like Daisy, both golden retrievers. Read the rest of this entry »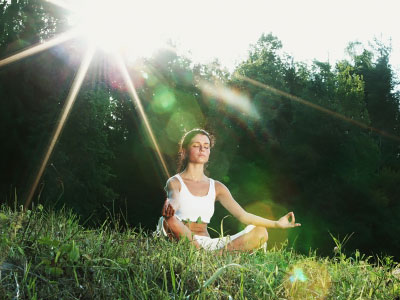 I recently found myself experiencing the most intense, hectic dreams and unusual symptoms. I became very concerned about what was going on. Physically, I was feeling awful, although I had no underlying health condition. I was experiencing  headaches, and literally felt as if I had been beaten up. Any kind of concentration eluded me, but I did manage to do a reading for myself.
I don't generally read for myself, for fear of reading too much into a situation. However, this reading revealed to me that I had been under psychic attack for several days!
It didn't really matter to me from where such an attack might be coming from. It was also not important to me that such negativity ultimately will return to the sender with a vengeance. I just wanted to clear it. My only concern was to immediately restore powerful psychic protection around me, and to be sure that I never again forget to maintain regular psychic protection for myself. Read the rest of this entry »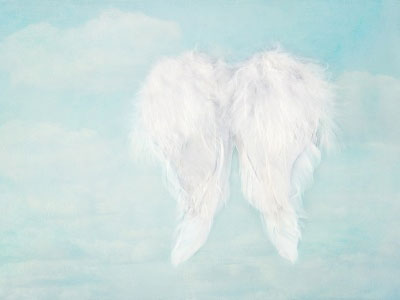 It's no surprise that angels are always around. After all, they are immortal, timeless, and beyond time and space as we know it. They come to guide and comfort us in the times of our greatest need, without even being asked.
But how do we know when they're especially near? Do they appear in the ways we're used to seeing in movies and television shows? Not quite. It's a little more subtle than that.
Look for the signs. One object automatically associated with angels is, of course, feathers. Yes, they do have wings! If you start to find feathers, especially soft, downy white or grey ones, in places they wouldn't ordinarily be found, that's clue number one. The same is true for random sparks, or flames. These can be anything from a brightly colored individual flame to a glowing bubble or orb. Read the rest of this entry »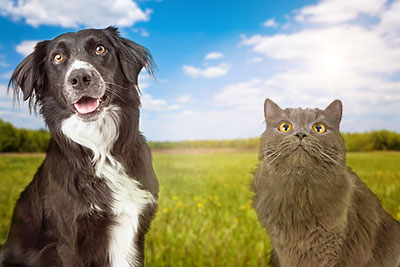 I am an animal over. I have four cats and two dogs. Sadly, I have also had many animals that have passed over the years. I have been doing animal energy healing and mediumship readings for over 15 years, and I have come to learn a lot about how animals cross over and what their experience is.
Almost every animal I have read after their passing, has stayed next to their human for days, weeks, and even months after passing their death. It takes them a little more time to understand that they are no longer attached to their physical body.
I try to encourage my human clients, who have lost a pet, to slow down and stay silent and still for periods of time while in their house. When they do this, often they can hear their dog bark or their cat meow. Some hear scratching or paws tapping on their hard wood floors. A few have heard their pet's chain, leash or collar make a noise. Many also tell me they can feel their animal rub against their leg, or sleep next to them at night. Read the rest of this entry »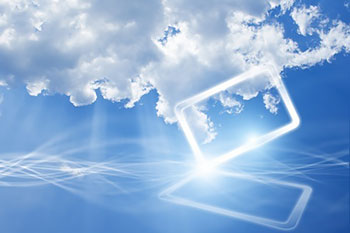 One of my best friends had a really beautiful metaphysical experience. We were talking recently about what I do for a living and how she always used to joke around when I would give her a Tarot reading, or talk to her about the afterlife and all things paranormal.
We would go to a huge cemetery  close to where I used to live and take pictures and capture orbs with wonderful mazes in the them. They were really great, because at times we would even capture faces in these orbs. Then my friend finally told me why she called and wanted to meet me for coffee.
I had told her a long time ago how spirits can communicate with us through electronics and technology. She said that when her grandma died she kept her phone number on her contact list. There was a reason for this. She had mentioned to her Grandma when she was alive that if she could make contact with her from the other side, to do it by way of the phone. Grandma promised her that she would if she could, and she did! Read the rest of this entry »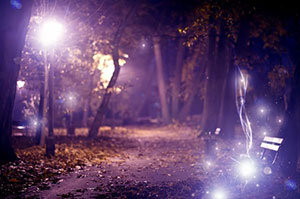 When I was very young I remember seeing this white orb. It was small and at times it got bigger. I would always smell perfume when this happened. My mother was a "clean freak" so I knew it was not dust. At times I could also see traces of orbs of the same color and they would follow each other, or hit the floor and bounce. The pattern was like a family of orbs.
As time went on, I could hear singing like a choir of women. I would look out the window, thinking it was the neighbor lady, but her car was not in her driveway, so I knew she was not home. Read the rest of this entry »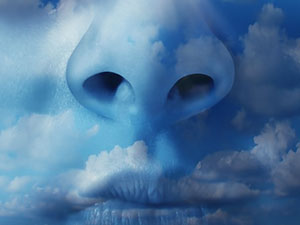 Distinctive smells have long been associated with a variety of paranormal and psychic phenomena. Many mediums specifically rely on their ability to 'smell spirit' in order to validate loved ones who have crossed over, or to identify the presence of spiritual entities.
Some psychics also use smell to gain insight into events of the past, present and future. This unusual ability is known as the extra-sensory ability or psychic gift of clairolfaction. Other interchangeable terms used to identify this 'clair sense' is clairosmesis, clairalience, clairessence and clairscent. They all refer to the same psychic ability, namely 'clear smelling'.
Clairolfaction is a form of extra-sensory perception (ESP) that enables the gifted person to receive psychic or paranormal information by means of 'psychic smelling'. It is, however, important to note that a person with this ability does not smell any real odors or fragrances.
Psychics with this extra-sensory gift are able to 'smell' beyond the normal range of the smelling sense. There is no physical source for such a smell, and other people in the room would usually not smell anything, unless they are also gifted. Read the rest of this entry »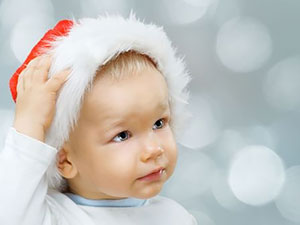 Christmas of 2012 I took many pictures that I never really looked at afterwards while downloading them to my computer. I should have known better, because while I was taking these pictures I kept smelling tobacco smoke that reminded me of my grandfather. I later found evidence in those images that someone special was indeed around us that day.
My nephew Kole had asked me about "Great Paw-Paw". He wanted to know what became of him? I said he was in Heaven, but Kole disagreed. "No, he is not… he is standing right next to you." Kole was pointing to an area next to the pool table.
I asked Kole how long grandpa had been around. "I talk to him a lot… almost every day," he said. Later, when we sat down to eat dinner, Kole asked me to get an extra chair, because "Paw-paw" needed a place to sit too. Read the rest of this entry »