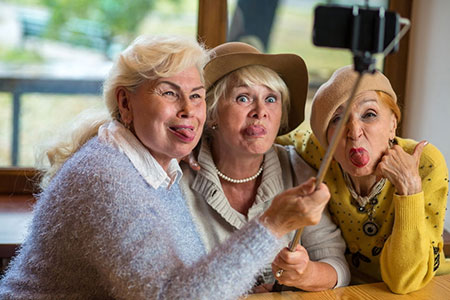 We encourage everyone to remember the expression, "Laughter is the best medicine."
Gossip and rumors abound. People overreact to perceived slights and unintended insults. Hair-trigger tempers flare and social media platforms expose issues for all to see. Friends interject their opinions without all the facts. Disagreements become exacerbated in the resulting spotlight. Politics can be polarizing. Stress levels are through the roof. Road rage is no longer an isolated incident. You can feel surrounded by potential conversational landmines.
At times like this, it is important to step back, take a breath and take a break. Come back to the issue with fresh eyes and determine whether it is truly worthy of consideration and comment, or whether it is a tempest in a teapot that will pass on its own. If necessary, deal with the issue using logic and forethought, rather than high emotion.
In times of stress, seeing the lighthearted side of anything can seem difficult, if not altogether impossible. However, there are some ways that you can soften the impact.
If you can come to terms with the idea of worrying only about those things you can really control and take the necessary action to control them, it will make it much easier to compartmentalize and to choose where to focus your thoughts and resources.