visitations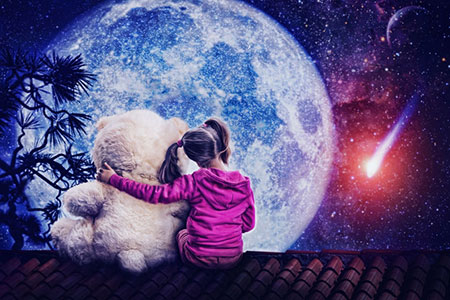 All of us have lost, or will in time lose someone very dear to us. Like it or not, all of us also have to ponder the concept of life after death at some point in our life. Some of us have very strong beliefs on the subject, one way or the other. We either believe in the afterlife, or we do not.
For me the answer is simple and easy. I strongly believe, because of both my personal and professional experiences. For example, I have been visited many times by my grandparents, and I have communicated with many loved ones in spirit in my daily work, when I do readings for my clients.
My grandma often communicates with me in the dream state. She tends to show up when I least expect it, usually to give me a guiding message or to warn me about something. She always has been a worrier, in this life and the next! Right up to the very day she departed this life, she was telling us what to do to keep safe, and she was always giving us good advice. She is very wise.
I was asking her just the other day to give me a sign that she was around, and sure enough, she did. But this time she did not show up in a dream. She spoke to me…through a teddy bear! Yes, indeed.
It is one of those plush toys that makes a cute kissing sound and says, "I love you very much," when you squeeze it. I was in the tub and this little teddy bear was right next to me, on top of a shelf. After drawing the bath, I was leaning back in the soothing, warm water, letting out a sigh of relief that a long day was over. Next thing you know, this teddy bear goes off on its own, making the kissing sounds and saying I love you, over and over. I knew right away that it was grandma making contact.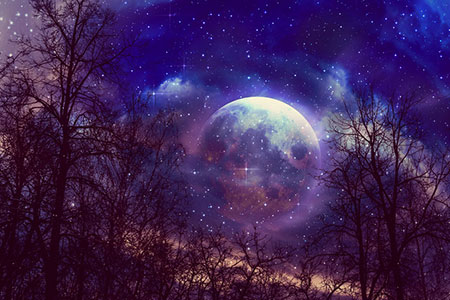 Recently, on June 5th, I was relaxing, waiting for the sun to set, because a penumbral lunar eclipse was due to occur that evening. The Strawberry Full Moon was set to turn a shade darker during its maximum phase. Photographers around the world were preparing to capture images of this special event. The moon would have an unusual light in a way we do not see very often.
Many people had been texting and posting about the shift of energy that will happen with this special Full Moon. I was not taking it too seriously, but I did have my new camera handy, in the hope of capturing some cool images of my own. But I surprised at what happened!
I waited in the dark for the perfect moment to take some pictures, having made sure that the lens was clean and there were no other lights to cause flares or reflections. But when I looked at the result, not only did I see the moon, but there were also a small blue orb and a white orb of light captured in the image.
I was quite amazed. No, I thought, how is that possible? I took some more photos, and there it was again: the small white and blue orbs! This was my first time I have ever captured orbs in my photography. I was still considering the possibility that it was just a glitch caused by the moonlight, when I noticed something even more unusual in the picture. I could clearly see the outline of a ghostly figure. It is kind of like hitting the paranormal jackpot…when you capture the moon, two orbs, and a spirit entity all in one photo, and that during a significant lunar eclipse! It does not get more spooky than that.