visitations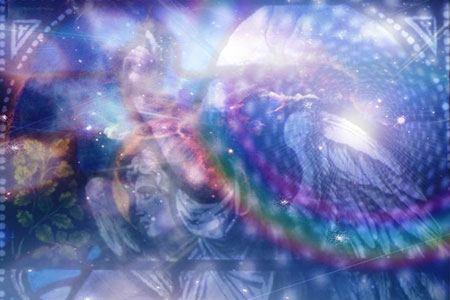 Seeing has always been a matter of believing. That is why many humans struggle to accept the existence of other dimensions and alternate planes of existence. They find it difficult to believe that the spirit realm co-exists side-by-side with us, because they cannot see it.
From very early childhood I have been blessed with the ability to 'see.' Believe me, if everyone in our world was clairvoyant, the world might just be a better place by now.
Just imagine! No more hatred and cruelty, no more greed and violence, and no more people stepping on their neighbors for various selfish reasons. More love, more peace, and more joy for everyone. If everyone could see the things that I sometimes see, I think people would be more concerned with elevating their spiritual growth and fulfilling their soul purpose.
I remember the first time seeing spirit. I was a little girl and did not comprehend what was happening? They were there, but also not. I could kind of see through them? Confused and frightened, I immediately ran to my mother. Her answer to me was: "No need to be scared. Don't pay too much attention to it, Gabby. Everyone in the family sees these things. They will not hurt you."
Since that day I have always felt very privileged and blessed to be able to 'see' spirit.
Over the years years I have also seen my guardian angel, who really looks like an ethereal being from a painting. The most beautiful colors and breathtaking light emanates from my angel. I remember thinking is it a man or a woman? It was truly magical and comforting. Angels are very real.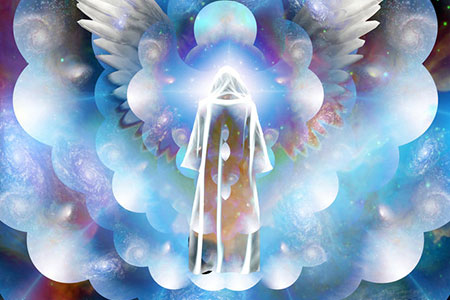 I remember coming out the back door, with  a Kellogg's Pop-Tart in one hand and a seven ounces bottle of 7Up in the other. It was July 13th. It was dad's birthday and I had to be about nine years old at the time.
The family spent the day at my grandparents' house to celebrate. More and more guests were showing up, until all the aunts, uncles and cousins were crowding together in the very small back yard.
I then noticed this mysterious man who I had never seen before. He was wearing a trench coat and he had a long beard. I remember thinking that he looked funny to me. I asked my mother who the man was, but when she turned around he was gone.
Later that night, I saw the same apparition again. It happened twice, and every time I saw him he was looking at me in a strange way. My grandparents became curious and asked me about this man I kept seeing. I described him and they seemed shocked.
My grandmother went to get a photo album and showed me an old picture. She asked me if that was the man I had seen and I immediately recognized him. My grandfather then told me that it was his uncle and that he died by falling off a cliff. Foul play was suspected, but nobody knew who might have pushed him or caused his accident.
Later that week, we took our bikes to cycle around a nearby hill. My older brother Mike was riding his bicycle down the hill and he suddenly hit a loose rock really hard. It blew out his front tire and was going very fast, but he was not seriously injured.