visitations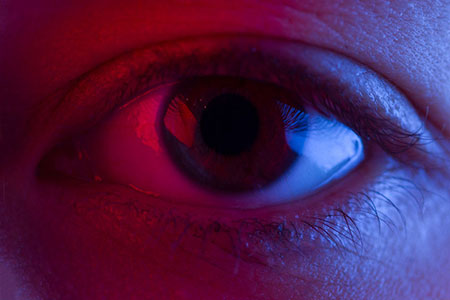 While traveling this summer, I stayed at in a vacation rental home on the coast of Oregon. It is an older house which has been completely gutted and redone from floor to ceiling. It has every finishing touch you could imagine and is across the street from the beach.
One day, while sitting in the master bedroom with the door partially open, I thought I saw a white, sheepdog push the door open with his nose to come in and greet me. He looked quite happy with his tail wagging. He was adorable and filled with loving energy. I blinked my eyes and looked again, but he was gone? I then realized I had just seen a dog in spirit, who used to live in that house.
Many people have this type of occurrence happen on a daily basis, but do not understand or trust what they see. Often we glimpse things out of the corner of our eye, or peripheral vision, but most of us interpret this as simply being due to our imagination. We thought we saw something, but there was nothing there when we looked again. Unfortunately, our modern culture encourages us to trust only our logical, linear mind over our intuition.
When Spirit shows up in the form of our deceased loved ones from the Other Side, and this includes our departed pets, we can become aware of them through our psychic senses. People who are more sensitive tend to be able to pick up on the subtle presence of Spirits who come to visit.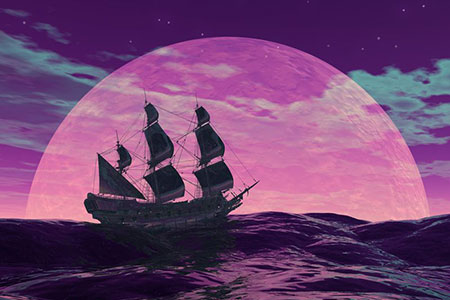 The mysterious phenomenon of ghost ships has been around for centuries, and is still encountered once in a while, up to this day. The subject has always fascinated me!
Many people have sworn over the years that they had witnessed missing ships still sailing aimlessly on the high seas. It turned out that some of these ships were real and very much intact, but missing its captain and human crew members.
One of the vessels that have been found with much mystery attached to it is the MV Joyita, a merchant vessel from which all the passengers and crew mysteriously disappeared in the South Pacific in 1955. The merchant ship, carrying a cargo of medical supplies and 25 passengers, was headed for the Tokelau Islands. She never reached her destination.
The MV Joyita was searched for extensively, but there was no sign of the ship. Five weeks later the ship was found. All of the passengers and the crew were missing; and all of the clocks had stopped at the time of 10:25. What actually happened remains a mystery to this day.
In the year 1750, there was another merchant ship named the Sea Bird. She was headed home to Newport, Rhode Island, and a man named John Durham was her captain. She never did make it to port, but was seen drifting off the Rhode Island coast. She ran aground on Easton Beach. When the ship was boarded, a very happy and healthy dog and cat were found But, the crew was missing! Continue reading →