spiritual union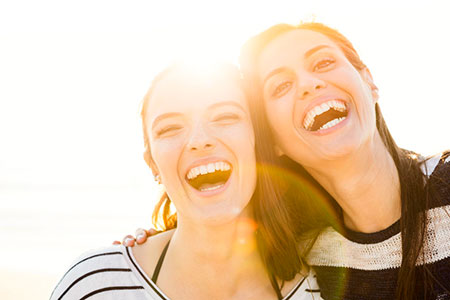 We need to ask ourselves questions about spiritual connections with other people more frequently. What kind of connection do you really have with the people in your life?
A spiritual connection with someone else is something very special and important for our soul growth. So, how do we know when there is a spiritual connection?
Attraction – You feel an immediate, intense attraction to them and really do not understand why.
Familiarity – You feel at home or comfortable with the person. You feel like you have known them forever. This feeling is usually mutual. You just met and cannot explain why you feel this way, but you just do.
Indescribable – When meeting someone you are beyond words. You have this feeling that your connection with them is profound and indescribable. Sometimes it is overwhelming. You can't tell if it is right or wrong, good or bad. You don't understand what it means, you just know it somehow feels significant.
Fascination – You think about them often, having random thoughts of them throughout your day. They linger in your mind constantly. You may even feel somewhat obsessed with them.
Happiness – You instantly smile when thinking about them. You feel care free and happy. Having them around changes your mood for the better.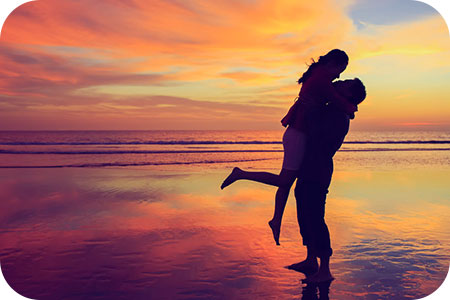 When you feel a love connection with someone, why don't things just automatically fall into place? Shouldn't falling in love be easy and simple? For most, it is not, and the reasons vary.
A child only instinctively knows to fear falling and loud noises. Everything else is taught to us by our parents, culture, education system, media, and authority figures in our community. They are the ones that put values upon us, teaching us what is important, and what is not. Whether you agree with them or not, you absorb it, and more often than not mimic it. I often hear people say "I am nothing like my mother and father!" And yet, they emulate traits of their parents, especially the ones they dislike the most.
Love should be easy, but when it is not, perhaps it is because you have some work to do yourself. We co-create our relationships. If it is toxic, we each have a role. Difficult relationships are challenging and we all go through them – some more than others. I myself walked into an extremely toxic relationship thinking it was going to be an epic romance!