Posts Tagged 'sixth sense'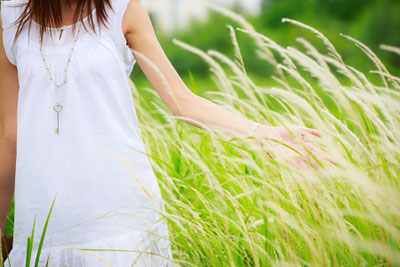 Imagine for a moment that you have a radio, and instead of tuning in to a single stations, all of the stations are playing at once. That's what life sometimes feels like to a Highly Sensitive Person (HSP) – a designation coined by psychologist Dr. Elaine Aron, which indicates someone whose senses are more attuned than normal to the stimuli around them. The word "empath" is sometimes used to describe highly sensitive people, and other groups, such as those on the autism spectrum.
Aside from sealing themselves in soundproof rooms, or wrapping up in padded clothing, what can they do in a world which sometimes delivers sensory overload? It's best for the HSP to avoid certain things and situations. Read the rest of this entry »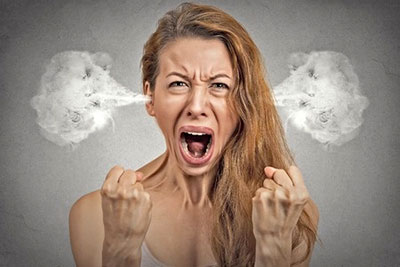 Of all the emotions that empaths experience, the most powerful and potentially destructive feeling is anger. Of course, anger can be destructive to everyone, but for the empath it can be especially potent. The reason for this is that empaths feel first, and react, then think later.
The more intense the emotion the deeper the connection. The initial response for empaths is either to react with equal force to the anger, which often involves a very intense and potentially catastrophic outburst, or for the introverted empath to run or flee the immediate area or person emitting that energy. Many of these highly sensitive souls will burst into tears at what appears to be inappropriate moments for no reason. Read the rest of this entry »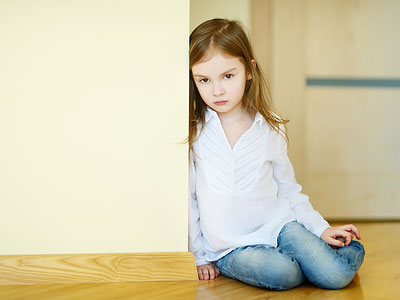 I have been asked what it is like to be psychic. People are curious to know what it is like to go around all day sensing the intentions, emotions, and thoughts of others. I guess it is like a trip to your neighborhood grocery store – you pick up interesting vibes from other people!
Like many of my colleagues, I have had my own struggle with this vocation. Yes, to me it is a vocation. It is calling I cannot get away from, for the life of me. Am I resentful? Growing up I was I was bullied, picked on and made of fun by the kids in my school, as I was considered to be overly sensitive. Read the rest of this entry »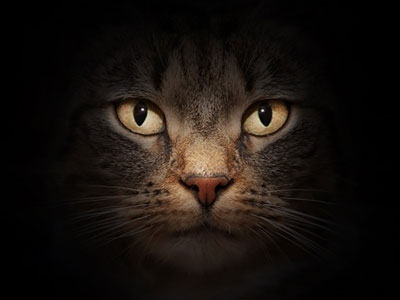 I believe cats, like many animals, have special gifts. They are mystical creatures that share a special world. Unlike other animals, I think somehow they are aware they have these gifts and share special secrets with each other, within a mystical and magical life.
Animals send us messages of healing and caring if we are intuitive and open to receiving them. Cats can be instrumental in helping us find peace when we are troubled or upset.
When I am doing a psychic reading, one of my cats, Paddy, always insists on being near me. On calls, when the caller is particularly troubled, Paddy begins to meow and almost takes over the reading. On one occasion I had to gently guide him out of the room. It is almost like he is trying to use his psychic and intuitive abilities, and I am merely his channel. I feel grounded when he is around me; it is like he knows the person calling needs guidance and support. Read the rest of this entry »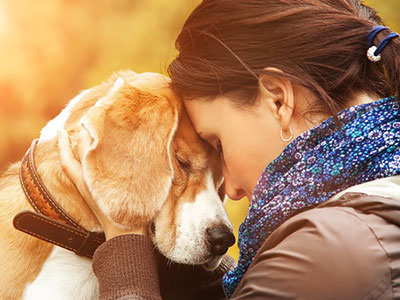 I am often contacted for psychic readings about animals: missing cats, dogs present and past, sick horses and, even that brutal question as to whether it would be kinder to end an ailing animal's suffering. Today, just such a request came in from a long-standing client, asking me to communicate with her little doggie, Patches.
She needed to know if Patches wanted to continue, or whether he preferred to be released from his physical discomfort and allowed to cross over the Rainbow Bridge. She knew he wasn't feeling well, and yet, the veterinarians have been unable to diagnose his problem. It's one of the most heart-wrenching requests I have been faced with in some time.
I sat quietly and envisioned Patches in my mind's eye. He kept showing me the number 12. Before going further, I contacted Patches' owner, and asked her the meaning of the 12. He is twelve years old, my client responded. Although the ultimate decision will be my client's, I felt this was a subliminal message from Patches – his planned life span was to be here for 12 years. Read the rest of this entry »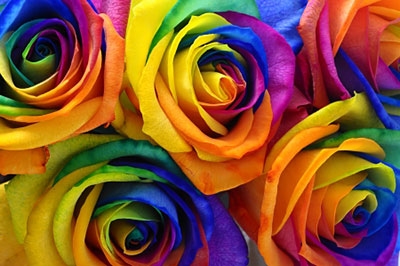 I have great faith in the emotional healing power of plants, their oils and how they can have a powerful effect on your well-being. The amazing healing properties of flowers, in particular, can be used to activate our body's energy centers, otherwise known as the chakras.
Root Chakra
Known as Muladhara, you will find this particular chakra at your spine's base. Consider it, if you would, the very plug that connects you to the life force of the Earth herself and assists you to remain grounded. When this chakra is in balance, you should feel secure and stable. Should it become imbalanced, however, you may feel somewhat stuck (or lost) in life and find yourself focusing on subjects that do not serve your greatest interests. Read the rest of this entry »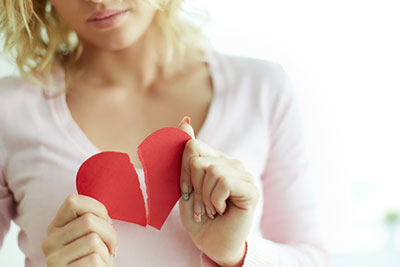 If anger is one of the most difficult emotions for an empath to navigate, then the ending of a relationship is definitely the most challenging experience for an empath.
Any relationship that falls apart is tough, but if you are an empath you may well find yourself trying to navigate some very overwhelming waters. Not only will you be feeling your own pain, anger and confusion, but you will also sense your partner's feelings. Chances are you have also been sensing that something is radically amiss for some time, before your love finally went on the rocks.
Trying to make sense of what is happening, staying centered and sorting out your feelings and emotions separate from your partner's is a very tall order. Read the rest of this entry »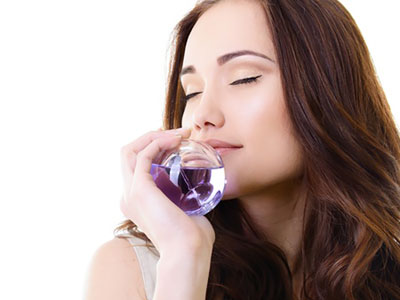 Did you know that essential oils also have an effect on your intuition and psychic abilities? Yes, essential oils has many uses beyond traditional aromatherapy. Over the past several years, I have used these natural oil extractions, mixed with water, to spritz my healing room, my reading space and various other rooms of the house. I find that it enhances clarity, increases wisdom and opens up a greater understanding to your Higher Self, and the spiritual truths that exist within each person.
I have created various combinations based on what benefits I am seeking at the time. Using jojoba oil, coconut oil, hemp oil or simply water as the base, and adding the oils of my choice, I have created everything from body lotion and after sun moisturizer, to bath salts, balms, bug repellant, massage oil and room spray. I also use an infuser, but I find the scents through an infuser are not very long-lasting. Read the rest of this entry »