psychic channeling
Published
December 26, 2020
|
By
Sheri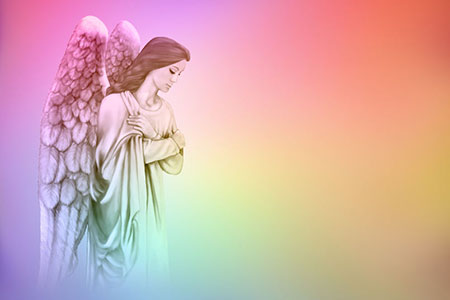 There are angels and spirit guides that work with us daily. They change at times, depending on what we need. They are always within reach and can hear our requests, our tears, and our laughter. They feel our sadness and joy.
I have a few angels and guides that are very dominant in my life, and at times they have a lot to say! But their messages always come from a place of truth and love.
I asked my angel earlier what the message was for today, and this is the message I received:
"This is a time to see the light of highest good in everyone. Even when others are negative, mean or hurtful, look below their outer facade, and see their soul.
See beyond their abrasive personality or behavior and feel instead compassion for them – even the most challenging souls that you cross in your path. There have been many in your life, and there will be many more to come.
This is a difficult lesson to learn. It will bring confusion at times, but you will in time find a sense of calm knowing that you did all you could do to be the best person you can be to others.
Rage and resentment serve no purpose. Anger, hurt, vengeance, spite, or wishing bad karma on others, serve no purpose.
Do not judge others because they are different from you. Accept all people as they are and send them loving energy that they will find their highest good in the challenges and lessons of their life.
Once you fully understand that you are here to love, and only love, the negativity will no longer affect you as it has in the past. When you can see each soul within the outer physical person, you will see the good that has simply been buried by those who do not have faith in themselves.
Posted in

Angels, Healing, Life Design, Love & Relationships, Self-Help, Spirit Guides
|
Tagged

acceptance, angel, angel guidance, angel messages, angel readings, Angels, channelling, compassion, divine love, emotional challenges, forgiveness, guardian angel, guidance, higher self, highest good, inner guidance, kindness, life challenges, Life Design, life lessons, psychic channeling, psychic guidance, psychological challenges, release, self-awareness, self-care, self-control, self-discipline, self-empowerment, self-help, self-love, selflessness, soul, soul energy, soul recognition, Spirit Guides, spirit messages, spiritual guidance, spiritual messages, unconditional love
|
Leave a comment