psychic attunement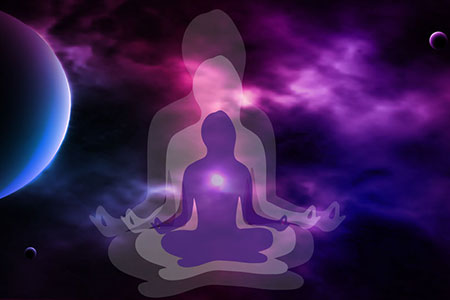 The human aura is a fine ethereal emanation which surrounds each and every living human being. This aura extends outward from the body in an egg-shape and is plainly visible to many clairvoyants.
The aura is brighter and wider around the head and shoulders and I believe that the classical artists must have seen the emanations when they painted halos around the head of great spiritual prophets and ascended masters.
Seen by the clairvoyant, the aura seems to extend some two to three feet from the body and it is most dense closest to the body, fading and becoming indistinct as it spreads out. Within this aura are all the colors of the spectrum. These colors denote certain spiritual and physical conditions.
However, the aura is constantly changing colors as the emotions of the human soul react upon the auric vibrations.
RED is a physical color and denotes physical desire, anger and passion.
BLUE is a religious color and denotes high spiritual aspirations and thoughts.
VIOLET and PURPLE shades are also of a high vibration and are present in the auras of healers and those with a well developed spiritual consciousness.
YELLOW is the inspirational color and when present in an aura denotes mental activity.
WHITE is the Pure Spirit, the emanation from the I Am and denotes great spirituality.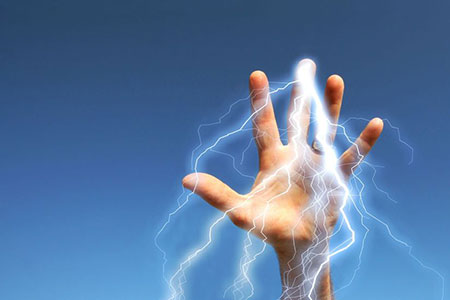 Psychometry is a fun way to receive psychic information for anyone wanting to explore psychic reading or energy work.
Psychometry, also known as 'token-object reading,' is a form of psychic perception where the energy imprint attached to an object or a physical place is read by touching the object, or physically spending time in that place.
Objects and places have an energy field that transfers knowledge regarding its history. The process allows for a wide range of insights to be received from just one object.
Over the years, I have had some wonderful experiences with this psychic reading technique. I've been able to identify owners of items that lost them, and even helped get them returned to them. I've also been able to assist local law enforcement in cases they were investigating, with information that helped them find answers.
One of my favorite ways to practice psychometry is when browsing around in antique stores, especially in small towns. Most of the store owners in small towns are aware of the history behind the pieces they stock. It is a lot of fun to touch the various items and see what I can sense about their history and former owners. You also get to meet some really nice people!
I've also used this energy reading technique in social settings, like parties and psychic fairs. Its a great way to break the ice and get to know people and connect with them.
If you want to try psychometry yourself, borrow some items from friends and neighbors that you know nothing about. That way you will get a more unbiased reading that is not affected by former knowledge you may have about the object. The person who you borrowed it from will then be able to confirm your impressions.