Transmuting Enemy Energy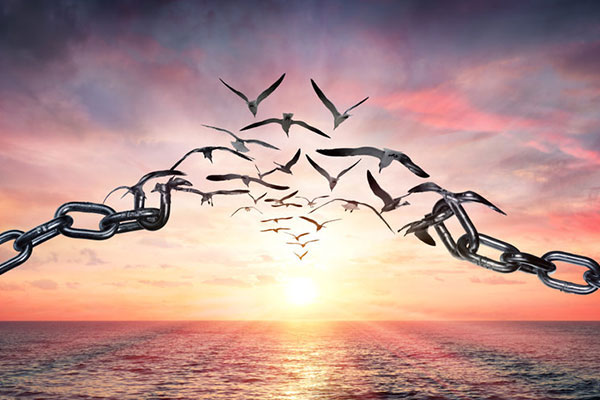 Some clients ask for readings about people they think of as their enemies, and I've seen certain commonalities with this over the years. In these relationships there are typically an energy pattern that has formed to create a dynamic of mistrust, tension, and resentment.
One of the most prevalent issues I have noticed in terms of long-standing resentment or hatred towards another, is that both parties usually consider themselves the 'victim,' and that the other person is always in their mind the one who is in the wrong.
When you take it a level deeper, you usually find there was an initial intense or significant energy when these two people first met – be it a lover, friend, or work associate. It is usually a conflicting energy that sets the tone for their future 'vibe' with each other.
This initial energy has a resistance to it and eventually takes on a life of its own, separate from the two conflicting parties. Peel away the layers of this 'enemy energy demon' and you come to find it is essentially comprised of nothing more than simple fear.
Also, this enemy demon resists the idea of resolution and will not accept its own demise. It will do whatever it can to stay alive, and it feeds off the emotions anger, fear, and sadness. I believe this is what may be responsible for some suicides, violence, acts of terrorism, mass corruption, and others evil we see in the world.
There is never an excuse for violence. If someone is attacking or harming another person, safety and protection come first. Recovering from trauma is not typically something that happens quickly. However, when we are better informed about what is behind the behavior patterns of those who hate us, we can better see to the root of the disease.
Pray for your enemies and never say another unkind thing about them. It is the only way you can move past the pain and begin to heal ~ Joyce Meyer
I have come to understand that there is literally no difference between intense love and intense hatred. It equates to: I needed something from you, and I did not get it from you. It made me suffer, and therefore I will now make you suffer too.
There is a myriad of reasons someone may hate another person: jealousy, envy, feeling threatened by them, not sharing the same belief systems, thinking that the other person has something that we want or cannot find within ourselves, and so on.
Next time you are triggered by someone, or feel enormous disgust for another, or them for you, try taking your focus off them for the moment and place it on the energy surrounding the situation. Call upon Higher Beings of Light and ask for the toxic 'enemy energy' to be transmuted and healed.
If we can all overcome these darker energies and remember we are all One, we can radically change the world we live in. Stop listening to the argumentative thoughts inside your mind about these so-called enemies and look at the energy surrounding it. Bring healing and light to this energy and be the change-agent this world needs so desperately right now.

About The Author: Isadora

Known as The Psychic's Psychic, since 1998, Isadora has read for thousands all over the world, her impressive list including clients from the Obama administration, Fortune 500 CEO's and notable names in Hollywood. Her detailed (Gemini) accuracy is nothing short of astounding, with her ability to see people at the Soul Level and clearly answer questions on a wide range of subjects, from relationship matters, business decisions, to past lives, etc.—anything that requires clear answers and pin-point insight. She has the ability to identify hidden patterns that run beneath your current situation, providing you with information to positively change your future. If you'd like a reading with this compassionate, straight forward, laser-accurate and dedicated Psychic, you can find Isadora at PsychicAccess.com.