Posts Tagged 'witchcraft'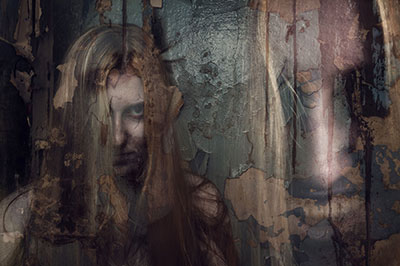 In my previous post I mentioned some astrological points that are in all our charts, namely, Lilith. This concept in Astrology is named after the female demonic figure Lilith in Jewish mythology. There are so many dark stories and myths surrounding Lilith, and therefore some scary points in Astrology have been named after her. Her name evokes thoughts of the mysterious, malevolent, sinister, forbidden and catastrophic. The negative is certainly valid, and it is up to the native to act out these energies in an, if possible, positive way.
I also described a not-so-evil feature of Lilith – one that came to me through meditation. The positive energy I received was about survival. This dark goddess is not all bad. She shows us how to work through situations we can't always describe to others. Read the rest of this entry »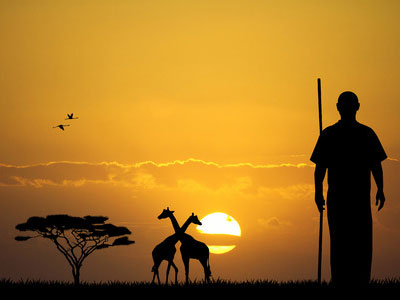 During the time of my ukuthwasa (period of initiation to become a traditional healer or sangoma) some decades ago in Southern Africa, my mentor and some other village elders would join our group of ithwasa (sangoma trainees) by the campfire and discuss other spirits. That is, others in addition to those of our ancestors.
We heard many tales of other spirits who control the rivers, oceans and lakes, as well as those who live in the sky and control the rain. There were also stories told of sacred places where spirits inhabited mountains, trees and rocks. I loved hearing those stories from various individuals whom have had unique experiences and felt they had seen and communicated with those various spirits. Read the rest of this entry »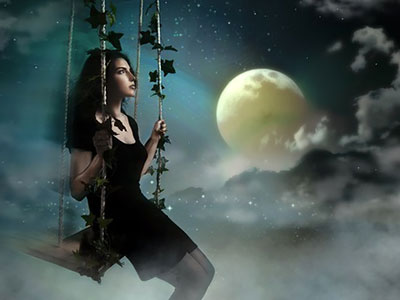 The Moon has always been a mysterious thing to me. I look at it and I feel a sense of comfort, and a sense of wonder. Do you also stare in wonder at the Moon sometimes? Then this blog post is for you.
I am not a Wiccan. However, I do like to take advantage of what God has given us to use in our lives. And I believe we can use the power of the Moon.
Ken Biles of Cyber Witchcraft explains how all people are affected by the Moon. First responders in emergency services will most likely tell you that things can get a little unusual around the time of a Full Moon. This is a truism without scientific proof. Read the rest of this entry »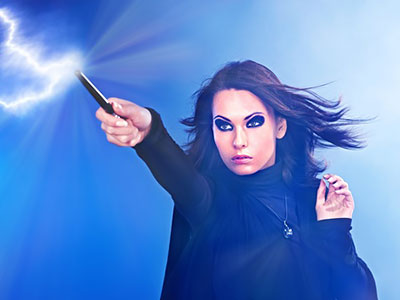 Why do people believe in curses? Can someone place a curse on you? It is my belief that a curse can only exist in your own mind.
Some call it 'negative energy,' but you create your own energy – and it could be positive or negative. Negative energy is not a curse and you have the power to change it at any given time.
Wikipedia defines a curse (also known as an imprecation, malediction, execration, malison, anathema, or combination) as any expressed wish that some form of adversity or misfortune will befall or attach to some other entity: one or more persons, a place, or an object. But in my experience, most people who believe they are cursed, are nothing more than victims of their own thought process. Read the rest of this entry »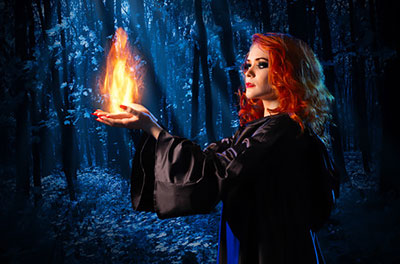 You don't have to be descended from wizards to become one yourself. Sometimes it will run in the family, but it's just as likely to show itself when a person is in the right place at the right time.
Wizards are spell casters who learn the art of magic or sorcery through research and learning. It's said you are not born a wizard, you become a wizard. You are born with the powers and mystical abilities that a wizard has, but to be a real wizard you have to become comfortable, skilled and not afraid to use those powers. Read the rest of this entry »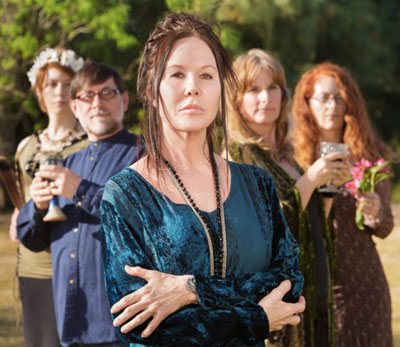 The modern stereotype of a witch is that she is an ugly, old woman with a hooked nose and pointed hat, riding a broomstick or stirring up a witches brew in a huge pot. In truth a witch is someone who practices magic as part of their religion or spiritual belief system, such as Wicca or Neo-paganism.
Witches worship nature and love the Earth; they do not worship Satan. That is a myth, just as much as the idea that witches are ugly and scary. Witches are beautiful and do no harm. They believe in the rule of three, understanding that everything we do comes back to us threefold.
The more we destroy the Earth, the more we destroy ourselves. A witch's purpose is to save the Earth. Witches relish their wild nature and align themselves with the cycles of the earth and the phases of the Moon and the stars. Read the rest of this entry »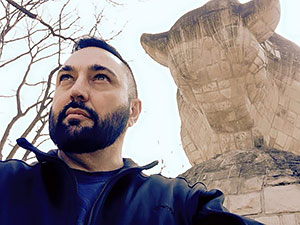 A yellow butterfly guided me to Blanke Helle, or "Hel's Pond" during a recent visit to Berlin, Germany. It darted ahead of me all the way from the bus stop in AlboinStraße, until I reached the entrance to the park where lies forgotten, and hidden from public notice, the ancient pagan site sacred to Hela, or Hel, the Norse-Germanic goddess of death and the underworld.
I have been guided by butterflies on a regular basis over the past two years, since the first one appeared to me at the Temple of Apollo in Delphi, Greece. I was much encouraged by the sudden presence of this golden, magical creature, because it predicted that my visit to this sacred pagan site would be less somber than I had imagined. Yellow butterflies represent rebirth, new life, transformation and resurrection in several cultures. The Irish believe yellow butterflies to be an indicator of the peaceful transition of departed souls. And in Christian tradition yellow butterflies are symbolic of the Christ's resurrection from death. They are also regarded as a sign of the presence of angels. Would Hel's dark waters ultimately leave me with a message of hope? Read the rest of this entry »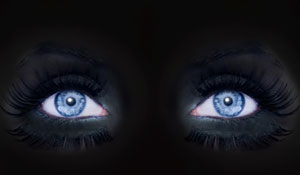 I was born human, but I also have the ability to shape shift. I morph into the form of a female cougar a few times a month. Mostly, this happens when the time turns dark.
I suppose most would call me a demon, or something that is evil, but the truth be told my mission is to help other animal species. I mostly take care of domestic cats and dogs that are on the loose, and can't take care of themselves.
My spirit has been the same from the beginning of time. When I feel the shift coming on, I am overcome by a feeling of dizziness, and sleep. From that point I feel myself changing.  My vision becomes super sharp, as well as my sense of smell. I also feel my body change. I become sleek and strong, and all muscle, so it seems. Read the rest of this entry »