Overcoming Addiction To Work For Spirit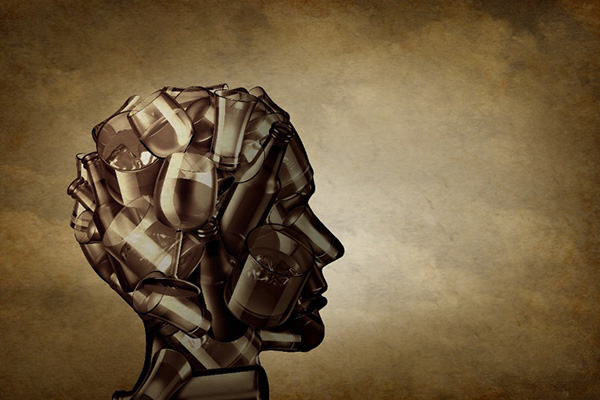 A recent talk I gave about my addiction recovery journey and my calling to work for spirit, became a wonderful full circle moment for me. It was very empowering to look back, reflect on my experiences and see how far I have ultimately come.
It also brought up early memories of moments in the past when the writing had already been clearly on the wall, so to speak. In retrospect, is it was very clear early on that overcoming addiction was going to be one of my major life lessons and a significant part of my spiritual path in this lifetime
I remember, for example, I had my astrological natal chart done by a gifted astrologer, who later became a mentor to me. I also had my first experiences of past life regression with him.
After carefully analyzing my chart, he told me that my calling was to do spiritual work and be a guide and healer. He then added that I would first have to rise above the challenges of addiction before I could fully immerse myself into working with spirit. How right he was!
I did not understand his prediction at the time. I was still sober at the time and my social use of alcohol was something I considered to be my 'guilty little pleasure.' In time, I even started calling it the 'devil on my shoulder,' but in no way did I feel I had a problem with alcohol, much less consider myself an addict.
I would often read tarot cards for myself in those days and, sure enough, no matter how many times I shuffled the deck and no matter how many different decks of Tarot I consulted, the Devil card would consistently appear. The true significance of this would become more evident as time went on.
The main question is not 'how can we hide our wounds?' so we don't have to be embarrassed but 'how can we put our roundedness in the service of others?' When our wounds cease to be a source of shame and become a source of healing, we have become wounded healers ~ Henri Nouwen
My journey into spiritual work commenced with the ancient African tradition of ukuthwasa in a remote part of Southern Africa. Ukuthwasa means "to emerge as a healer" and refers to the training and initiation process of a traditional Xhosa healer (shaman). The process is also called intwaso, meaning "spiritual emergence."
It is believed that intwaso often presents itself in the form of a mysterious physical disease or strange mental illness that does not respond well to treatment, or even does not seem to have a cure. This troubling health condition may further be accompanied by vivid ancestral visions, dreams, and even trance-like states or hallucinations. Intwaso can be devastating to the initiate, unless it is channeled into a transformation process by a guide or mentor. This almost exactly represents what been my own recovery journey has been.
Initiated Xhosa traditional healers are known as amaxwele (herbalists) or amagqirha (diviners). Prior to my training, the amagqirha or igqirakazi (feminine form) who was to become my mentor had thrown the bones to divine for me on several occasions and she too picked up on the addiction as a life challenge. She emphatically stated that there would be many challenges along the way with "liquid spirit," before I could be a worthy representative and fully immerse myself into doing spirit's work.
Life is not easy for any of us. But what of that? We must have perseverance and, above all, confidence in ourselves. We must believe that we are gifted for something, and that this thing, at whatever cost, must be attained ~ Marie Curie
The recent talk I gave also brought back memories of my father lecturing me in my youth about the dangers of alcohol abuse. At the time, I was a teenager and he had just converted from atheism to becoming a spiritualist, after he had received powerful afterlife messages from his recently deceased father. Apparently, the evidential medium who channeled the messages from my grandfather also added, "By the way, your daughter has a calling to do spiritual work, but she must be careful with drinking alcohol, or she'll lose her way."
I understand today, more than ever, how my own addiction and recovery journey has enabled me to develop great empathy for the suffering of others and how it truly empowered me to be of service to spirit. We must never resent or be ashamed of our shortcomings, failures, or disabilities. For once we overcome it, we discover that these are in fact our unique gifts we bring to the world.

About The Author: Shani

Shani is a qualified practitioner in Reiki, aromatherapy, reflexology, body spin, and animal telepathy who received psychic development training at the Arthur Findlay College of Psychic Research in England. A published writer, her articles and predictions have appeared in several respected magazines and on psychic websites, and she has read for many celebrities and even heads of state in Africa. Because of her empathy, people find it easy to connect with her. Every month, she attends a psychic circle and the information that comes through from Spirit never ceases to amaze everyone present. Though she was born in London, Shani has traveled the globe and has studied the art of African Mysticism, bringing her unique flavor to those seeking her incredible talents. What she has taken away from her many travels abroad, is that there is always a sort of longing clients have to be connected to the source of their being. Get a reading with Shani at PsychicAccess.com.


This site uses Akismet to reduce spam. Learn how your comment data is processed.