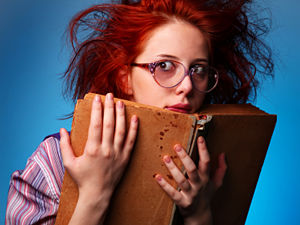 "I don't believe in ghosts, it's all nonsense!" These are the first words I heard when I walked into the room. I felt myself taking a deep breath, in preparation for the usual 'here-we-go-again' discussion.
I'm the first to say we all have our own belief systems, so whatever you find peace with, more power to you. Yet, I find myself, at times, in defense mode. There is never any real need for it and I have come to terms with the probability that I become defensive because of my own past experiences.
I usually listen, without interrupting their rant in regards to fraudulent psychics, false prophets, fake paranormal videos, and other nonsense to keep people in ignorance and fear. In the same sentence they will often add, "but there was this one time". This is when my ears perk up! Read the rest of this entry »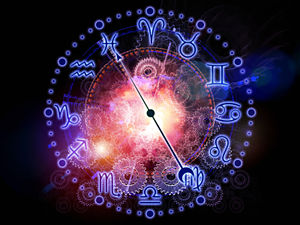 This is the Age of Aquarius, according to many believers. Or is it? When, exactly, will the Age of Aquarius begin? And when will it end?
These questions evade answer, due to the complex mathematics involved. Simply put, nobody knows when the Astrological Ages begin or end.
Why? Well, the answer lies in one very special phenomenon – one that was evident, amazingly enough, to the ancients. This phenomenon is known as the precession of the equinoxes. It's a "precession" instead of a "procession" simply because the celestial movements involved are going backward, and not forward. We're not moving from the Age of Aries, to the Age of Taurus, to the Age of Gemini. We're moving backward, from the Age of Taurus, to Aries, then Pisces and finally, Aquarius. Read the rest of this entry »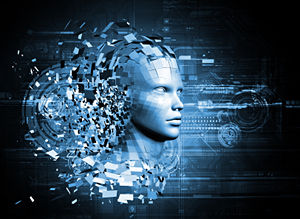 I can see the headline in a few hundred years, when they have proven telepathy and the reasons behind it: 'Man divorces wife for thinking about leaving him'. Or 'Government jails citizen for thinking about committing a crime'. This could end up with a type of preventative  profiling. In fact they are already mapping the human brain exactly for these purposes – for investigatory and legal purposes with MRI technology and with new future military applications. Already in its inception design phase, the soldier of the future might wear a helmet that receives commands directly in his brain from a computer remotely. Another idea I saw was a toy helicopter design that could be flown via brain impulses. With all this 'What will they think of next?' (and they will) and all these ideas being developed without forethought - the right to think and respond naturally to these technologies and methods could pose a serious issue for human rights. Read the rest of this entry »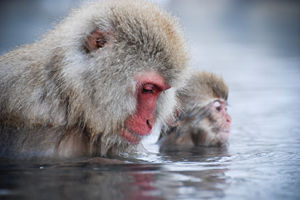 I was thrilled recently to have coffee with a friend who shared with me the theory of the "Hundredth Monkey Effect". I must admit, I had never heard or read anything in particular about it until today.
Serendipitously, I had been searching for a way to explain what I felt was happening with the current Global Shift of Cosmic Consciousness. People have and are referring to it as The Awakening, Ascension or the New Age. I see it as the end of individualism and the beginning of collectivism; not the "end of the world", but a new beginning that is in process and has been for quite some time.
I began researching the Hundredth Monkey Effect and found varying opinions. Some think it to be only an urban legend. I've been involved in the paranormal investigation field for many years, and I agree that there is no exact science to prove the existence of life after death, ghosts, demons or psychokinesis.  I have however had personal experiences with all these paranormal phenomena. Read the rest of this entry »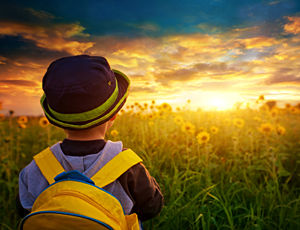 Magical thinking is a common trait found among all children all over the world, between the ages of approximately two until seven years of age. This time frame is also known as the 'pre-operational stage' of child development and it is the period in our early life when we increasingly explore our environment, and gradually learn to distinguish between 'fantasy' and 'reality'.
Children at this age initially have all kinds of imaginative ideas and magical interpretations of the world, in order to make sense of their external and internal reality. At this age we still believe that we can grow wings and learn to fly; or that animals can talk and sing; or that our shadow is a magical person following us around; or that the Sun goes to sleep in the ocean; that there is a man living in the Moon; or that the wind, the clouds and the trees notice us and obey our instructions. We often also have 'imaginary friends' at this age. Read the rest of this entry »
Being both a psychic and a scientist, I find it amusing that so many people ask me, "How accurate are your readings?" Yet, almost no one asks, "How valid are your scientific theories?"
As the public becomes wiser about the ways of the world, there still seems to be a large number of people who are certain that hard science will always find the right answer. But that is not true, is it? Who told us the earth was flat? Why do anthropologists change their theories so often? Who tells us what food to eat one day, and then to avoid a few months later?
How we learn seems to change even more often. The point is that all scientists are using educated guesses, based on years of observations and outcomes. The are called 'educated guesses'. Read the rest of this entry »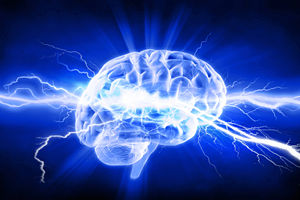 I recently read a book entitled Lifetide: The Biology of the Unconscious by Lyall Watson. Watson describes a 30 year research project on the Japanese monkey known as Macaca Fuscata. Scientists placed sweet potatoes in the sand for the monkeys to eat on the island of Koshima. Although the monkeys liked the sweet potatoes, they didn't like the sand. One of the female monkeys discovered that she could wash the potatoes and showed her mother how to do so. Her friends and their mothers also learned how to wash the potatoes.
Between 1952 and 1958 the scientists recorded the activity of the monkeys as they each learned to wash the sweet potatoes.  Once one hundred of the monkeys had learned to wash the potatoes, all monkeys on the island suddenly began to do the same. It was as though the number one hundred was a critical mass that then caused the behavior to magically spread across the whole island. What is even more astonishing is that monkeys on other islands began to do the exact same thing! Read the rest of this entry »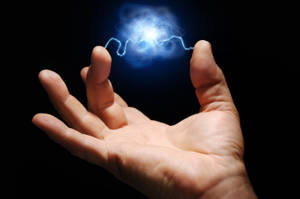 What is subtle energy? Subtle energy is an energy previously undetected by science; it forms the basis of all things. Human perception of that energy starts with an increased awareness of beauty. People, animals, plants and ecosystems that have a high level of that energy appear particularly beautiful.
This is the same energy that Karate masters have talked about, calling it Chi and that it is responsible for the "impossible" feats  such as,  breaking bricks with bare hands. Or, athletes that jump and twist in the air, in ways that seem to defy gravity.  It is all a result of this hidden energy  that each and every one of us has access to.  By becoming aware of this energy,  we become more aware of the true powers that are instilled in each of us. Read the rest of this entry »