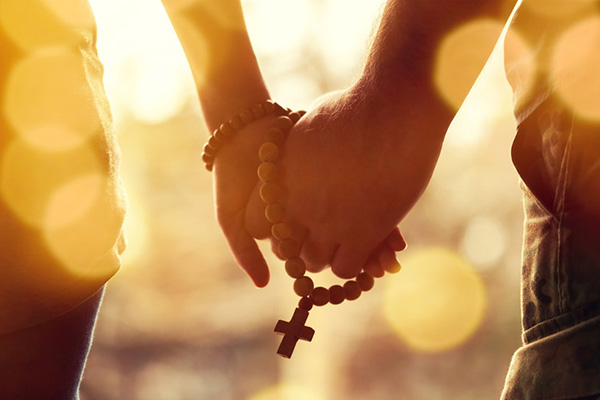 We live in a strange world where we place so much importance on who we know, what we own, what we be believe, who we vote for, and (as silly as it is) what we look like. Instead, we all should be placing more value and importance on how we treat one another, and not be so unkind, selfish, and judgmental. Not to mention all the distractions created by modern technology and materialistic pursuits.
It is very hard for anyone to be truly spiritually aware and live a life of higher consciousness in today's mad world. Living in a holy way, like the Saints of the Catholic faith, is almost completely out of reach these days. The Saints got it right first time around, and they are an example of how to live in a selfless, 'do unto others' kind of way.
We will ultimately be held accountable for every thought, word, action and deed. I think it is very egotistic to think that all that is needed is one lifetime around and then 'ta-da,' you get granted entry to eternal bliss. Just for claiming your are religious, a 'good person,' or spiritually 'evolved'? Never! Doesn't work like that.
Do you consider yourself a saint? None of us are. I certainly don't consider myself one; not by a long shot. But one does notice the self-righteous attitudes of some among us, like they are better than the rest. Spirit doesn't condone that kind of pride one bit.
Faith and spirituality is indeed a personal choice for every person. But there are some undeniable, eternal truths and universal laws that apply to all of us, no matter what we choose to be believe or who or what we worship.
For me faith and spirituality is about believing and doing what the Bible recommends. But it is not just about attending church services on Sundays, and then going against God's Word the other six days. It's about being humble, being pure of heart and mind, and being kind to one another. We are all connected and until we begin treating everyone as our neighbor we shall know no lasting peace or harmony.