Posts Tagged 'self-realization'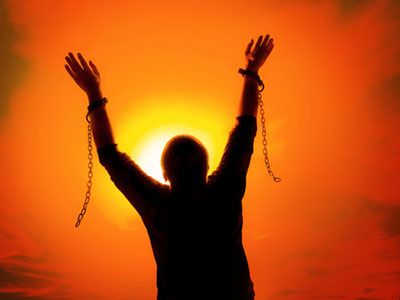 Plato's Allegory of the Cave reminds us that we have the power to change our reality if we can break free from the chains that bind us.
In his allegory Plato describes a dimly lit cave in which a group of prisoners are chained to a wall, completely immobilized. The cave represents the sensory human mind. When we believe that knowledge is what we see, taste, touch, smell and feel, we are trapped in a cave of misunderstanding. We are the prisoners.
The prisoners know no other reality other than the wall in front of them which has projections of shadow images. Its appearance resembles puppetry, as the shadows are created by people walking on a walkway carrying things on their head. These images are actually cast by the light of a fire behind them. The shadows are our perceptions that have been created from our limited experiences. These shadows are in some way representative of what we believe to be truth. What we see, we believe is real and true, however, what we are seeing is merely a shadow of truth. Read the rest of this entry »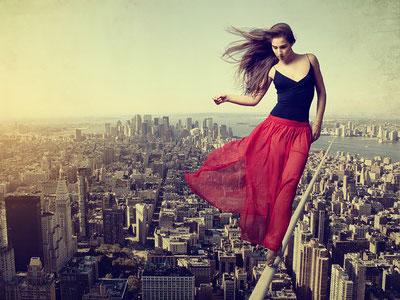 It's okay to feel afraid. You have an excellent built-in system for self-protection. There are many legitimate fears such as raging house fires or menacing wild animals, and your body is designed to trigger fight-or-flight responses to help you in times of great peril.
However, these are not the fears that we are referencing here. We are speaking of the ingrained fears that manifest because you have allowed yourself to become trapped by a common belief system, or perhaps someone else's past experience.
Our lesson for you today is to nurture your ability to step back and evaluate these fears before allowing them to take hold and prevent you from living your most exciting life, becoming your very best self or, worse, crushing your potential. Read the rest of this entry »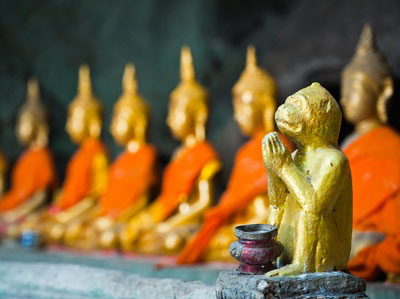 Have you ever heard of the term 'monkey mind?' It originates from ancient Chinese and Japanese Buddhist teachings. We all experience it from time to time. In contrast to thinking clearly, monkey mind feels restless, unsettled, unfocused and uncontrollable. We think too much about the next text message, passing an exam, being able to pay next month's bills, and whatever else lies in our fear centers.
This state of mind can take over if not managed, resulting in high anxiety. We lose our ability to think or to connect with what lies beneath these runaway thoughts. Our thoughts adopt a distorted sense of reality; we act on them only to find that the other person has no idea what we are talking about. Read the rest of this entry »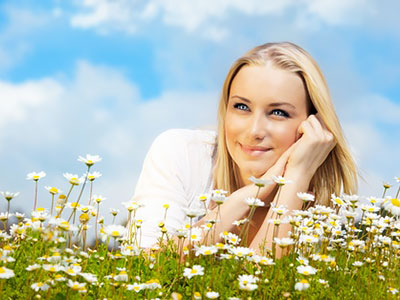 We have officially entered Springtime and the winds of change are blowing in. Along with change comes new beginnings, and with new beginnings comes excitement, trepidation, and often times fear. We may be thinking about the many potential opportunities a new beginning brings, but, also may worry about any challenges or obstacles the future may hold.
During the winter months you spent time going within, both physically from the colder weather, and spiritually, to connect with your soul. Without even knowing, you instinctively entered the cave of your inner guru to get quiet so that you could nurture and cultivate something very precious inside of you that is about to be birthed this Spring. Read the rest of this entry »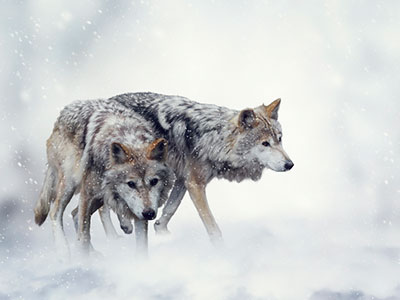 As a child, I always enjoyed parables, and even in my middle years I still like listening to a story that has real meaning behind it. Recently, I discovered a fabulous story.
A young Cherokee child gets into an argument with one of his peers whom, until now, he felt he had been on good terms with but on this occasion, however, felt that the other boy had been most unjust to him.
In anger, the Cherokee boy runs off to seek advice from his wise grandfather, an elder of the Cherokee tribe, who loves teaching his grandchildren all about life. After telling his grandfather of his injustice, the old man wistfully looked at his grandson and said that he too, in his life, had similar experiences that resulted in him feeling great anger. "It is like there is a fight between two wolves going on inside you," said the old man, "and indeed a terrible fight." Read the rest of this entry »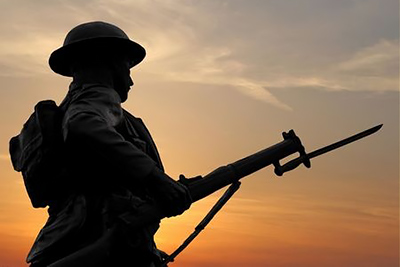 A few days ago my good friend Tom, whom I have known for a couple of years now, popped over for a visit – as he tends to do every now and again. Tom is quite smart and generally an all around nice, helpful person.
During the course of our conversations, Tom commented on the fact that although he is well into his 60's now, his life has been somewhat dull and uneventful. He cannot understand why things for him appear to be always so bland and unexciting.
After a few probing questions on my part it soon became apparent that Tom had never really established any goals for himself and did not have any particular vision in mind for his future. There was never any thought of wealth or riches, aside from the fact he shared the hope of many of one day winning a lottery. He is just one of those individuals who believe that somehow the world would open up for him and life would take on a whole new meaning without any input from him. Read the rest of this entry »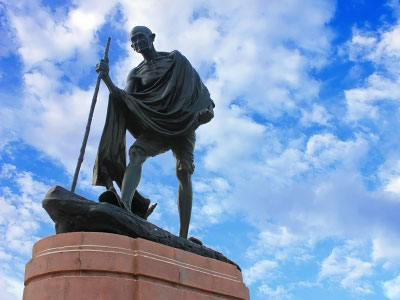 Many industrialized nations place a great deal of emphasis on being special and getting noticed. These days you can become a celebrated just for existing in the public eye, such as Paris Hilton and the Kardashian family.
Many people would never admit they have this desire or need; many do not notice how ingrained this is in the culture of our society. Yet, many people get psychic and spiritual readings, because they want to be told about their Mission, Purpose or Special Gifts. Many people I work with also have an unbelievable plethora of undefined and persistent physical and psychological ailments that disappear when the person gets busy, or starts being of real service to others.
This leads me to wonder if an egocentric existence, promoted by the mainstream media and bought by the consumer, isn't one of our primary ailments. Is it not making many of us prime targets for inflated self-importance and grandiosity? Read the rest of this entry »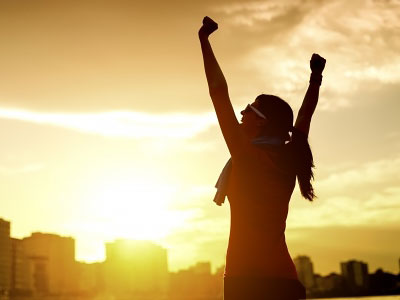 In truth, no one can really help anyone else. We can share our experience, strength and hope. And all the great self-help tools are just that – tools. Tools don't use themselves… people use tools.
Motivational speeches and mutual encouragement can indeed be helpful. There is obviously a reason why the motivational speaking field is a billion dollar industry. However, it can become a kind of drug. Motivation ultimately needs to come from a Higher Source and an internal source. Otherwise we risk becoming a mere slave to someone else making us feel good.
Additionally, motivation is not always the necessary ingredient. Sometimes we simply need some self-discipline – which is currently not a popular trend in our society. Read the rest of this entry »