Let Us Be Kind To One Another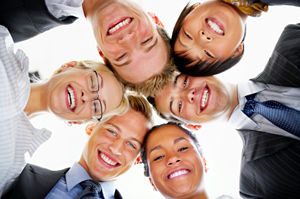 We live in a strange world where we place so much importance on who we know, what we wear, what we drive and (as silly as it sounds) our appearance.
Instead, we all should be placing more value and importance on how we treat one another, and not be so judgmental. Not to mention all the distractions created by technology. It is very hard for anyone to be truly Christ-centered in today's mad world.
Living in a holy way, like the Saints, is almost completely out of reach these days. The Saints got it right first time around, and they are an example of how to live a selfless, God fearing and a 'do unto others' kind of way.
We will ultimately be held accountable for every thought, word, action and deed. I think it is very egotistic to think that all that is needed is one time around and then 'ta-da', you get granted entry into Heaven. Just for going to church and believing? Never! Doesn't work like that. Think again.
Real charity doesn't care if it's tax-deductible or not – Dan Bennett
Do you consider yourself a saint? I don't consider myself one, not by a long shot. I always noticed the proud looks of some, like they were better than the rest of us. That's pride and God doesn't like that one bit.
I have been reading many lesser known or lost books, which have been removed from the original Bible, and I am so thankful it shares that which I have always known to be true.
Unfortunately, many will believe what they are told by others and, well, they are what we call 'sheep'. Their parents were lied to and so on, so they only know what they have been essentially brainwashed to believe. And how dare I question their faith?
How far you go in life depends on your being tender with the young, compassionate with the aged, sympathetic with the striving and tolerant of the weak and strong.  Because someday in your life you will have been all of these – George Washington Carver
Faith to me is about believing and doing what the Bible says. It is not about going to church, and then going against God's Word the other six days. It's about being humble and keeping a clean mind and being kind to one another. We are all connected and until we start treating everyone as our neighbor we shall know no lasting peace or harmony.
Being a truth seeker, I've always questioned reincarnation, whether it was real or not? We all come in with the vibration we earned from our past life. If we lead a life of kindness and don't judge others, for example, we raise our vibration in this lifetime. It's all about soul evolution and soul growth, from lifetime to lifetime.
Again, I have always wondered why people go to church while they judge and sin the rest of the week. It is my conviction that it doesn't work like that. We will always reap what we sow. Period.
About The Author: Moon Goddess

Moon Goddess is a third generation empathic healer and seer. She started to give healing readings to people more than 20 years ago. She has always been interested and studied all things metaphysical from a young age. Being hypersensitive she can feel and see things before they happen. Utilizing the Tarot, and with the help of her Guides, she is a source of support for many people all over the world. After he passed over, her grandfather kept his promise and came back to say goodbye and gave her the most amazing experience. Moon knows there truly is a Heaven, and it is wonderful! Sharing her experience has helped many people after they have lost someone, or anyone experiencing some form of grief. Get a reading with Moon Goddess now at PsychicAccess.com.