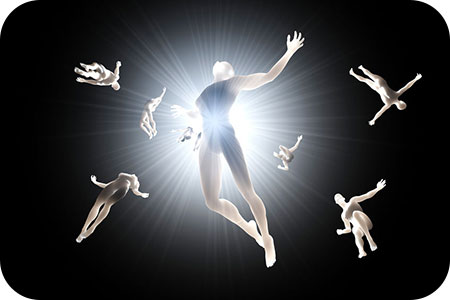 Reincarnation, or the rebirth of our spiritual form into different bodies over time, is a broadly accepted concept across many spiritual traditions and cultures. It is a natural extension of the Law of Karma, which tells us that there is no cause without effect, nor effect without a cause. But beyond the basic concept, many of us don't know very much about this eternal cycle.
Nature is full of these ongoing cycles: the planets in their orbits, the seasons here on Earth. We, in both our physical and spiritual states, are no different. At the moment of conception, our cells begin to multiply at exponential, and highly patterned rates, until the time comes for our physical birth. It is widely believed that each soul, or reincarnated spirit, enters the body when we first draw breath.
It is the agents of karma, among them the angels, who decide, for specific reasons, which souls will occupy each new body. Perhaps there are lessons to be learned or obstacles to overcome. The point is, it is believed that we ourselves do not choose.
In many spiritual traditions, such as Buddhism, the purpose of reincarnation is such that each soul may learn the requisite number of lessons in physical form to ultimately achieve enlightenment, or nirvana. One truth not commonly known is that many more souls exist in the Universe than there are physical people on Earth. A soul may not be reborn immediately following one death; it may wait for hundreds or thousands of years.