Shamanism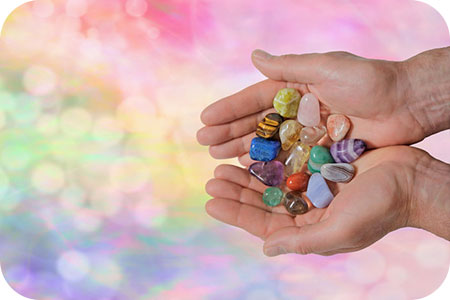 Stones and crystals have been sought after throughout human history, especially for the making of jewelry, amulets and ornaments. Many cultures also used them for healing purposes. The Egyptians, Sumerians, and Mayans are especially known for using crystals and stones in their healing rituals. Today these ancient traditions are regarded as pseudoscience.
Interestingly, the crystal structure is the basis of one of the biggest technological advances in the last 50 years. That technological advance is the microchip.
Some scientists attribute the healing potential of crystals to the placebo effect. Yet, despite the mainstream notion that there cannot be any scientific basis to the healing effect of crystals, the metaphysical community remains obsessed with the use of crystals and stones for healing and spiritual purposes.
The metaphysical use of crystals and stones has become a multi-billion dollar industry, and it is not appearing to slow down. Many are drawn to the touch, to the color, and to their properties. Rose quartz heals the heart. Amethyst calms. Citrine improves finances. Black tourmaline releases negative emotions and protects.
In my experience crystals really do have the ability to heal. They uplift people. They connect with us. Crystals heal and transform the environment.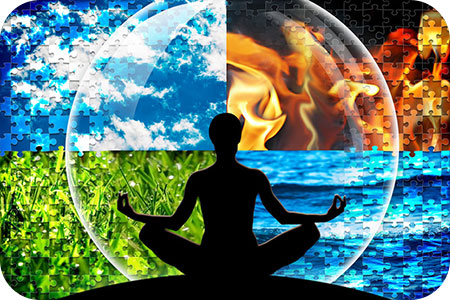 There are several different classifications of spirit guides and energies that we as humans can work with to help us on our journey. Most spiritual traditions teach about the elemental energy within the four classical elements. This is found in ancient Buddhist texts, Native American spirituality, shamanic traditions, within the Judeo-Christian and other monotheistic traditions.
Working with elemental spirit guides can give us insights and strategies to promote positive changes in our lives, reveal our unconscious self-destructive patterns, and transform our subconscious mind and create a harmonious and balanced internal story. Elemental guides can also assist us when we are walking through a difficulty or life challenge, as well as intensify our ability to manifest the lives we want.
It is not difficult to connect with the elemental forces. There are many strategies that can assist in bringing these elemental forces into our everyday lives.
The Spirit Of Water
The spirit of water is associated with emotions and love. It can be used to help in assisting with emotional challenges, grief, and a better understanding and greater experience of love in our lives.
In many ancient traditions there is a parallel between water and being humble. It is said to be the humblest of all the elements, always seeking the lowest point. However, in its humble position it is also one of the strongest elements. In seeking the lowest position, it can evaporate into the air, satiate the flames of fire, and carve through the mountains of the earth.