Shamanism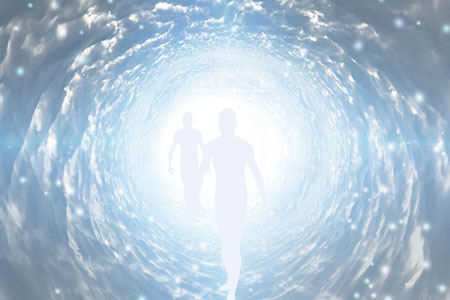 In my earlier days of doing psychic mediumship work, I used to get many requests from homeowners and businesses, requesting that I do a space clearing in their premises. Typically, these clients would complain about strange things happening onsite and disturbances by unwanted spirits, which negatively impacted their daily activities or lifestyle. Some people would refer to this work using terms like 'ghosthunting,' but prefer to call it 'rescue' work.
When someone passes, they can either go to the Light, back to the realm of Spirit, or they can remain in the Earth plane dimension. Sometimes a person dies suddenly, from a murder, for instance, or in a robbery or some other controversial way where they were somehow wronged. Their spirit may then choose to remain here, in some attempt to claim justice. They may also choose to remain here because they don't feel a sense of completeness with this life. Or sometimes they are simply just confused.
'Clearing out' the spirits disturbing the occupants of a home or business premises, has taught me the most about death, and what really happens when we die and leave our physical body. For instance, one time I was clearing a pretty large antique furniture store. As I made my way through the shop, I asked the owner who Norma was? She was sitting in one of the antique rocking chairs in the front corner, and she was scaring people away.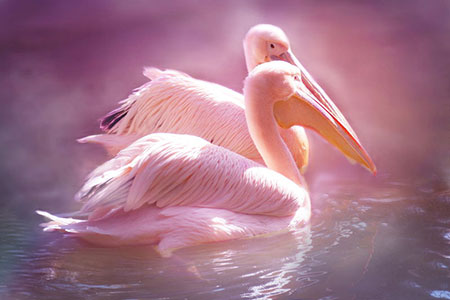 When a bird flies directly onto your path, or you see images or photos of the same bird repeatedly, within a relatively short space of time, this is often a spiritual sign that the energy of this bird is calling or guiding you.
I live on the coast and I am lucky to be able to watch various seabirds, and encounter other birds drawn to the local water ways. The pelican is one bird that has specifically caught my attention. The day I was inspired to paint this amazing bird, he literally strutted down the hallway of my home!
Even to this day, pelican continues to literally soar into my experience whenever I need to draw on his wisdom. Even though they seem large and clumsy, there is something gentle and caring about their nature. If pelican has waddled or soared onto your path, let his wisdom and symbolism guide your way.
I started building my connection with the pelican's energy by observing and sketching the local birds. Through the process I found a sense of awe for the pelican's beauty, which was a shift in my perception, as I had never before considered them to be very attractive birds.
I also noticed they followed a set routine, and similar flight paths, depending on the weather. It inspired me to become more aware of my own patterns and habits. At this time my work schedule had become somewhat unbalanced and dysfunctional, without me being aware of the impact. Pelican taught me that it is vital for my self-care to ensure that I work within a routine and structure that better supports my creative outlets and energy levels.