Archive for the 'Alternative Medicine' Category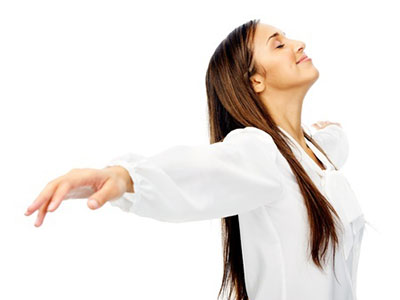 Almost 20 years ago today, I was traveling to Sedona, Arizona, to attend a teacher training program for The Sedona Method program. Little did I know at the time that I was about to discover one of the most important keys to a happy, fulfilling life.
Soon, I found myself in a Sedona conference room filled with psychiatrists, psychologists, and doctors from around the world. I was a young mother and novice Tarot reader at the time. I didn't feel I was at the professional level of the doctors and behavioral health specialists attending. I felt intimidated, uncomfortable, and actually wanted nothing more than to just go home.
During the first week of training, the director of the class asked me to come up to the front of the room and stand facing everyone. Oh no, I thought to myself, why in the world did I even come to this event! He asked that I demonstrate the technique he had just taught us, with a psychiatrist seated in the front row. My knees were shaking and my heart racing. But, there was no escape, so I decided to simply go for it. Although it was a daunting experience at the time, it was the best thing that ever could have happened to me. Read the rest of this entry »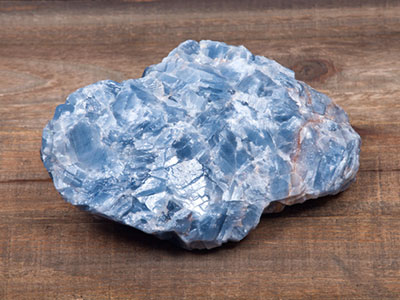 I used to work at a beauty salon and spa, where the energy amongst the staff was highly toxic. We were a group of women who ideally could have come together in harmony and make others feel amazing, but that wasn't the reality.
Initially, I was friendly and open, because I wanted to get along with my co-workers. They all smiled at first and made me feel welcome, but in time they began to show their true colors, which turned out to be less friendly and welcoming.
Eventually it no longer was a place where I wanted to be every day, but the money was great, especially during the holiday and bridal season. So, I had to make it work for the time being.
Every day, I was feeling out of place and exhausted by the time I got home from work, so I decided to do something about it. Read the rest of this entry »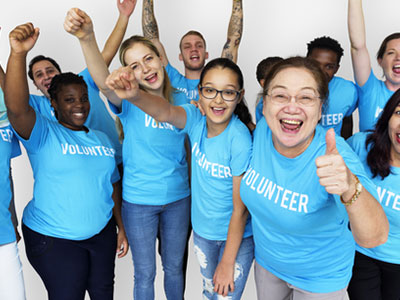 What does it mean to 'pay it forward' from a spiritual perspective? On a simple level, paying it forward means we take a gift of kindness and pass it along to the next recipient, almost like a karma chain. We've all probably experienced such a gift, whether it was a cup of coffee, or a new car. But why do it in the first place? We're all told that humanity is selfish, not selfless.
If we look at paying it forward beyond the superficial 'it feels good,' we see that it really does make us feel better on a physical and psychological level. Stress and depression rates are much lower for those who regularly volunteer, or perform acts of charity and kindness. Our brain experiences a 'happiness boost' almost immediately. Life expectancy is also higher for those who volunteer, compared to people who don't. Doing selfless things simply does make us feel good. Read the rest of this entry »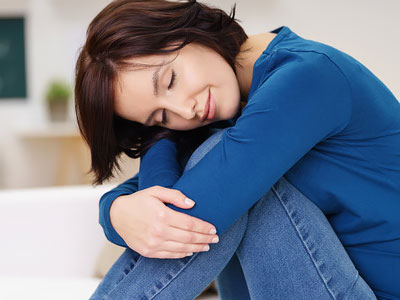 I recently came across an article about spiritual seekers who travel to distant lands to achieve such a state of bliss and inner peace. But in my experience you really don't have to go all the way to some exotic destination to achieve a higher state of consciousness.
When I am alone, I often find myself in a state of complete and utter bliss. When I am by myself, my energy is my own. I feel centered and complete, as if on my own little retreat. I have always felt this way and I savor the quiet moments of my day.
With a willing heart to carve out some time in your busy day, you can center yourself by being mindful and allowing your thoughts to simply come and go. Simply take a moment of solitude and go with the flow. Read the rest of this entry »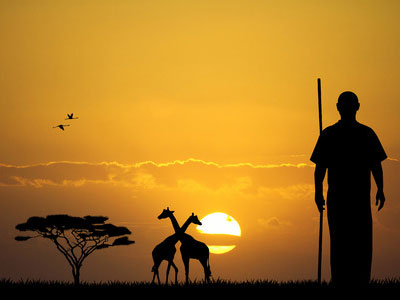 During the time of my ukuthwasa (period of initiation to become a traditional healer or sangoma) some decades ago in Southern Africa, my mentor and some other village elders would join our group of ithwasa (sangoma trainees) by the campfire and discuss other spirits. That is, others in addition to those of our ancestors.
We heard many tales of other spirits who control the rivers, oceans and lakes, as well as those who live in the sky and control the rain. There were also stories told of sacred places where spirits inhabited mountains, trees and rocks. I loved hearing those stories from various individuals whom have had unique experiences and felt they had seen and communicated with those various spirits. Read the rest of this entry »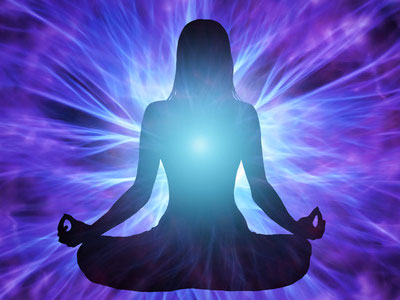 Do you feel like you are experiencing a lot of chaos and disharmony right now? Do you have many phantom physical symptoms that come and go, such as headaches, stomach aches, joint aches and pains, extreme exhaustion, disrupted sleep, with periods of feeling hot and sweaty? These symptoms are known as 'ascension symptoms.'
Humanity, and our planet, is in a transition. This transition shows itself as chaos, on a personal level and a global level. However, out of this energy, a new world and a new you will come to be. We are being raised up in our energy vibration and this process can be uncomfortable.
We are being 'upgraded' to become more evolved beings that vibrate in light and love. This process of going from your ego self to your divine self is called ascension. You need to connect with your ascended self so that you always have access to the highest frequencies. Read the rest of this entry »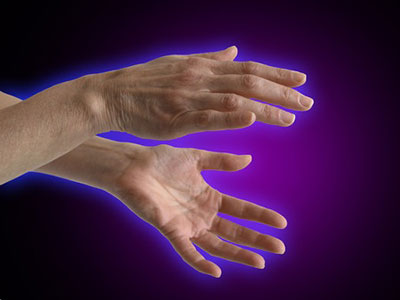 I am often asked if I can see auras. Yes, but in all honestly I see them only with deliberate focus and, in using techniques I learned in psychic development. I am more of a clairsentient when it comes to perceiving someone's Aura. I 'feel.'
The aura is an expression of a person, animal or any living being's emotions and energies – physical, etheric, astral, mental and spiritual. It's a subtle emanation surrounding the body, almost like a light cloud or luminous mist. The aura reveals one's character, state of health, as well as one's emotional nature and stage of spiritual development.
Bright primary aura colors are associated with good health, i.e. red, orange, yellow, green, blue, indigo and violet, whilst colors which have become dark or muddy in appearance are generally associated with disease or energy imbalances. When a healer examines the quality of the colors in the aura, he or she will often make an informed diagnosis. If a healer is really skilled, they can remove any offensive energy and bring one's auric field into a healthy state of equilibrium. Read the rest of this entry »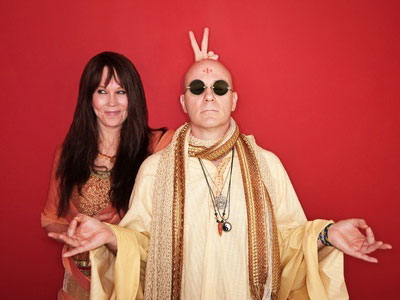 If you are a passionate, committed person in a field that has become commercialized, it can be so very frustrating. One of the ways I deal with my frustration is with humor. Therefore, if you do not have a sense of humor, or take things very seriously, please do not read any further. If you do, you will be proceeding at your own risk.
I recently worked at a spiritual faire, which no members of the public bothered to attend. It ended up being just the bunch of 'gifted' vendors who spent the day talking incessantly about themselves, telling each other the same amazing stories, over and over again. These stories are meant to prove that they were meant to share their 'gift' with humanity. Not mentioned in any of these tales is the family money, or lawsuit money, alimony, family or spousal support payments, which helped to finance their perceived notions of being 'chosen' to do this work. Read the rest of this entry »