Archive for the 'Alternative Medicine' Category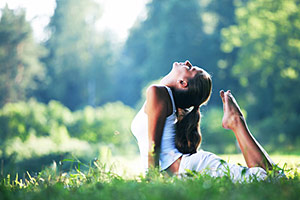 During my psychic readings one question pops up often: how do you keep stress and anxiety to where it is not affecting your personal or professional life.
One of my favorite techniques for stress reduction is Yoga. This form of 'exercise' originated in India and has greatly increased in popularity all over the world in recent years. It's great exercise for your body, and your mind. Keeping a healthy body improves holistic health and reduces stress and anxiety in your life.
Yoga can be done just about anywhere, even in small spaces. All you need is comfortable clothing and a mat to stretch out on. Add a relaxing environment and music, and you're set! Start slowly, working up to what is comfortable for you. This is key. Yoga can be very enjoyable and something to look forward to if it is performed with care and dedication. Read the rest of this entry »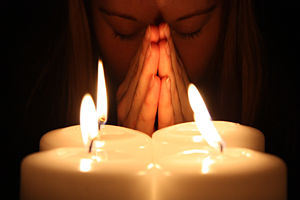 A ritual is a ceremony consisting of performing symbolic actions for a specific purpose. Rituals have always been part of organized religion, such as cleansing with water, lighting candles, bowing, sipping wine, wearing head coverings, and so forth.
Sumo Wrestlers bow at the beginning and at the end of their matches to show respect. In some Christian religions, the Eucharist and wine are taken to represent the body and blood of Christ. Candles are used in many faiths, especially in remembering those who have passed. Many experience comfort, as the flame is alive, glowing and warm. Read the rest of this entry »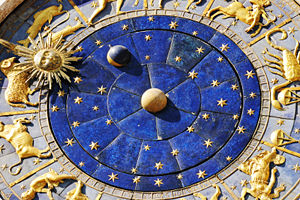 Few people believe that the planetary movements have an effect on their fortune, health and life events. Oh, how wrong they are.
Most people acknowledge the fact that the Moon and Sun direct the oceans, but they ignore links between the planets and human behavior and well-being.
Here is a list of just ten fascinating ways in which the planets affect us:
1. Surgery at the time of a Full Moon carries a much greater risk of severe bleeding
2. More babies are conceived under a waxing Moon
3. Sun spots interfere with communication equipment
4. Tree sap rises under a waxing or full Moon Read the rest of this entry »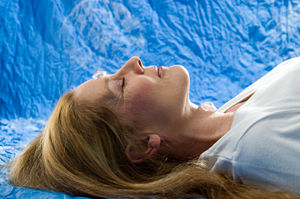 I enjoy doing etheric healing on people if they need it during an angel reading. Some people have asked me what it means to cleanse the inner bodies with etheric healing, so I wrote up on it a bit over the past few days of cleansing I have been doing on myself.
How do I cleanse the inner bodies? Well, I do a lot of processes. First, I connect to the inner sound current, which is the meditation I learned as a child, and then I do light meditation with the mantra I learned from my teacher in India. I usually do this for a few  hours or so every morning, but when you are in those altered states, time doesn't exist and it feels like 5 minutes. Read the rest of this entry »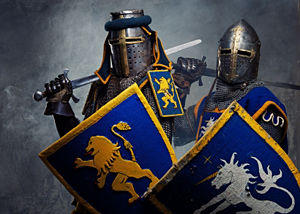 There is that pain again. Oh, yes, I am still sick to death of having it. However, since reading Many Lives, Many Masters by Dr. Brian Weiss, I handle that pain much better. That pain is part of what I call "my story." I can make up anything I want, or I can accept that I have not made it up; I have remembered it from a past life.
For me, that pain is the spot where I was run through with a sword from the right side of my body, at my waist, in my back and out the front of my body. I was a soldier, a male soldier in a blue, or grey, and yellow uniform. I have no idea where, because I was not famous or even outstanding with a sword, but I was dedicated. It is the ethical part I am certain of. I was fighting for something I totally believed in, and was, therefore, not afraid to die. I was with my friends, doing my job, and it was clear that this destiny was fine by me. Read the rest of this entry »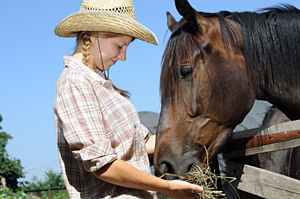 Native Americans first called horses "Medicine Dogs." There was no word at the time for these strange animals that seemed to heal with just energy. Today all horse aficionados know all too well how easily these animals heal.
As an equine therapist, I have seen so many children and adults with disabilities, who often appear very uncoordinated on land, look perfectly graceful when they are on the back of a horse. I have also observed terrified children becoming calm within just a few seconds of touching a horse. Horses really are strong animal medicine.
They say that every horse deserves the love of a young girl. I also think that every child deserves to have a horse as a friend. These giant animals have a sixth sense about children. It is like a switch is flipped when a horse and child meet. Horses run in herds, and therefore, being alone is terrifying to them. However, the majority of them will ignore their own fears when carrying a child. Read the rest of this entry »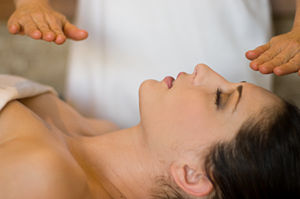 Reiki is a form of healing and spiritual development. This natural healing method has been around for years. Reiki is known worldwide because of the many benefits people experience.
I am sometimes asked during readings to explain what Reiki is and how it is used. Reiki is basically a Japanese form of healing using your hands to manipulate energy and remove blockages in energy flow. Reiki offer many health benefits, including stress reduction, relaxation and wellness.
Reiki reduces the tension that is caused by stress, and this can help to lower blood pressure and improve sleeping habits. It will also make you think more clearly, so better judgment is used in everyday life. Reiki promotes wholeness of your body, mind and spirit. Reiki is also a extremely good way to release toxins and help the body to be cleansed. Reiki also promotes spiritual development and emotional growth. Read the rest of this entry »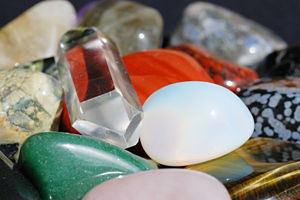 I use stones to change the mood in a room, to enhance a spell, to retain information, to direct energy, to shift patterns. The ways to use stones are as many as there are stones. You can use just one, or a combination to get just the right results. You can put them on a charm bracelet, in a bowl, on the coffee table. One time I wire-wrapped 30 of them and hung them from a foot high Yule tree in my tiny studio apartment.
While I was learning how to use stones I hit a tough time in my life. One night I decided to go out with some friends, and on my way out I grabbed a stone from the table. I didn't know why, I didn't ask. I just took one.
During the evening I felt what I can only describe now as a 'shift in balance'. When I got home I was listening to my answering machine and got to a message from someone I had just disconnected from. When I counted back the time, I realized he made that call when I felt the shift, and the stone I grabbed was a star ruby, which is useful in psychic protection! Read the rest of this entry »