Published
August 5, 2021
|
By
Megan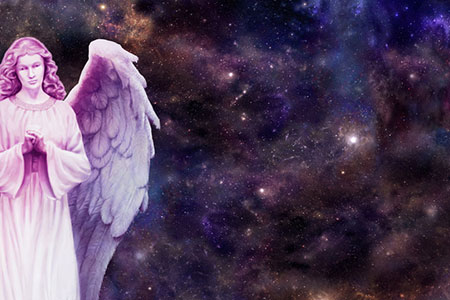 Archangel Ariel has an 'Earth Mama' energy. She feels like freshly tilled soil and smells like the air after it rains. She works with the fairy realm, and I often see her around clients who work in a creative field, especially music.
Archangel Ariel is wonderful to call on if you are working with the Earth, exploring creative projects or need to manifest financial prosperity.
She is passionate about working with individuals who need healthy boundaries in their relationships or must find ways to stand up for themselves that won't compromise their sensitive nature or force them to be confrontational or aggressive.
Ariel is also wonderful to work with if you often feel like you were abandoned on this planet without a rule book and struggle to make sense of people and life in general. She can help you understand how to manifest and better flow with the energies of the earthly realm.
Archangel Raziel
Archangel Raziel has a sorcerer or wizard energy. He is sometimes mistaken for an Ascended Master because he has a similar energy. When he appears around a client, I know that they are probably working on remembering how to manifest from Source energy all they need and desire. Raziel helps them to establish a greater connection with the Source.
Posted in

Abundance, Angels, Conscious Creation, Energy, Life Design, Manifesting, Metaphysics, Spirit Guides, Spirituality
|
Tagged

angel, angel guidance, angel protection, angel readings, Angels, archangel, art, Ascended Masters, boundaries, creativity, divine guidance, divine inspiration, divine intervention, divine self, energy, energy signature, finance, guardian angel, guidance, higher consciousness, higher self, Law of Oneness, manifesting, money, music, personal growth, prosperity, self-knowledge, self-reflection, source, spirit guardians, spirit guidance, spirit guides, spiritual growth, spiritual guidance, spiritual insight, spiritual practice, spiritual protection, spiritual resources, spiritual truth, spiritual wisdom
|
Leave a comment