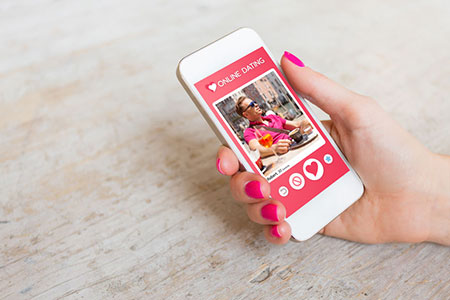 I believe in the power of romance and love. I believe in soulmates, synchronicity, and love at first sight. I could not practice my job properly if I did not believe in such things. And is this not what many of us are dreaming about? The knight in the shiny armor on a white steed, coming to save the damsel from her misery?
So, let's talk about online dating.
We all know the dangers and the threats of dating online. Many of us know someone who was deceived, or even got scammed. It can also be a very frustrating or disappointing process. But it is not impossible to meet your soulmate online. I personally have witnessed many success stories. But I also know of some incidents of 'love makes you blind,' as well as lonely, bankrupt and insecure.
I often get asked to do a reading about a person someone met online. It is important to be cautious and careful. For example, if you only connected with somebody online, you have not actually met anyone yet. The best way to be sure is to actually meet them in person, or at least have a video call with them. It is best to meet the person in a public place first. Inform your friends or family where and when you are to meet, and who the person is.