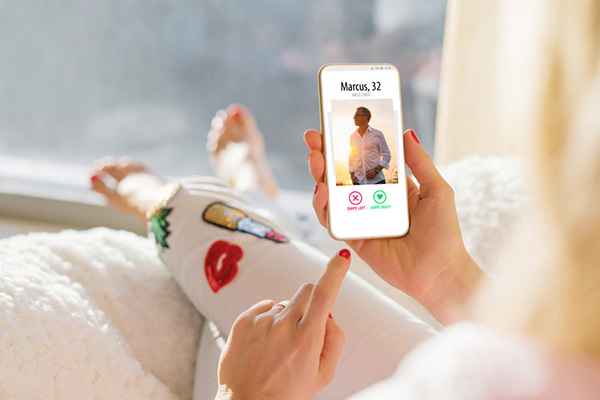 Does online dating actually work for people wanting to meet their soulmate? This is a question I have been asked many times in readings. Well, if I simply consider the many success stories I know of among my clients over the years, I can confidently confirm that it certainly does work. I know personally of a few lovely matches made online and they are still going strong.
However, from personal experience I can also add that I have learned the hard way that it is important to set up a proper profile and use the dating site or app wisely. The information you put on your profile is so important. You want to do your best to attract a ´vibrational match.'
My own online dating journey was initiated by a friend who was very familiar with online dating. In fact, she had actually met her soulmate online. Sadly, he passed away from an unexpected illness. A year later she was going online once more, ad she invited me along for the adventure. She encouraged me (or perhaps even dared me) to give it a go!
So, late one night, I created a profile on a well-known dating app, browsed a few profiles, and went to bed. The next morning, I had several messages in my inbox from men who wanted to connect. Since I was so new to this, I freaked out and called my friend in a flap panic!
With a school-teacher tone of voice, she patiently asked me 'which way I had swiped' whilst looking at profiles.
"I am not sure," was my naïve response.
There was a pause on her end…and then raucous laughter, because apparently, I had inadvertently been telling just about every guy in my area that I ´liked´ them by swiping right. I quickly unsubscribed. No thanks, that was enough for my first try.