Posts Tagged 'Indigo children'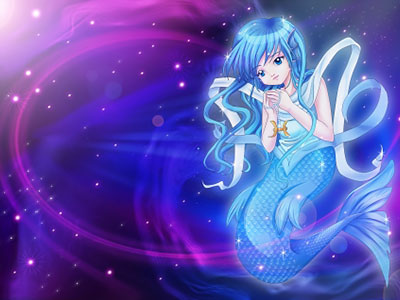 A child born February 19th to March 20th is a Pisces. They are daydreamers. This helps them become the actors, writers, poets and innovators of the world. It is good to help your child balance this by helping them to stay in reality and remain grounded.
Pisces children are extremely intuitive, often psychic. Teach your Piscean to trust their intuition, but also to filter what they tell others. Not all visions should be shared.
They also tend to be empaths. Like most empaths, they may feel tired, sad or overwhelmed and may not know why. They may have been picking up others emotions. Teaching coping methods for these times is essential. We don't want our Pisces children not to be empathic, as that is all of our natural state, but we don't want them to be energy sponges, carrying around other people's trauma. For this reason, they should be watched for depression and encouraged to talk about their feelings frequently, and in great detail. Read the rest of this entry »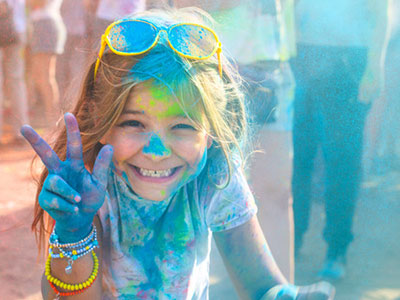 Whether or not you have children, we must all support the new generation, the rainbow children, the indigo and crystal children. They have come to assist in this planet's ascension and healing. They are most revered and honored for their work here on this planet.
All adults are asked to step up and take part in helping them to discover and embrace all of the gifts that they have come here to bring. Each and every one of you has a role in the lives of the children here on this planet. This role is to be taken quite seriously. Whether you are a neighbor or a friend, do not diminish your ability to partake in their experiences. You are all very much needed to come together assisting in their unfolding. Read the rest of this entry »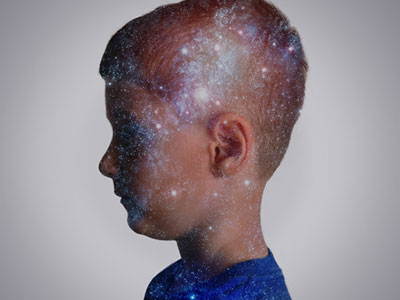 From The Sixth Sense to Poltergeist and the works of Stephen King, our pop culture landscape is full of fictional child psychics. Could you have one in your home?
Every parent thinks their child is special and gifted. In fact, all children are born with some degree of psychic ability, and some keep it throughout their lives. How can we tell, and what is the best course of action, when we find a psychic child in our midst?
The main reason people lose psychic ability as they age is because of some grown-up or authority figure dismissing these very real gifts as their imagination or 'make-believe.' Children don't know what is real or not, and when they are blessed with psychic gifts, they will believe… even if you don't.
Though you may not understand, it's important not to dismiss the child with statements like, "It's only your imagination," or "Stop, you're scaring me!" The more a child hears negative statements about their extra-sensory or paranormal experiences, the more they will associate their psychic gifts with shame, anger, humiliation, or sadness. Read the rest of this entry »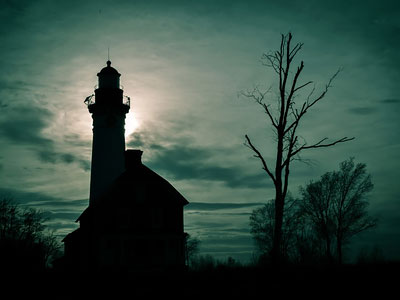 Whenever I do a house party on the coast of Maine, the first question most of the guests ask me is, "Do you feel or see anyone around me?" Or, "Do you see or sense spirit in any of the rooms or around the house?"
Well, to be very honest I have never been in any home or dwelling that did not have any spirit in residence. They typically hang around a house because they used to live in it, or at some time in the past they were on that property for some reason.
When I am asked to check in, to see who may be in residence, spirit will speak to me in my head, or show themselves. They also like to move objects. Why? Because they can. Often, they will move a picture off center, especially a picture of themselves, just to let you know they are around. Read the rest of this entry »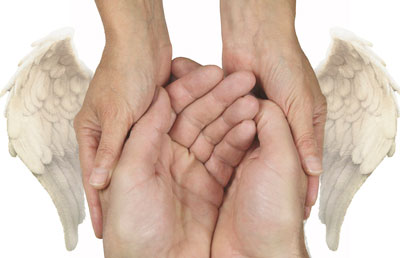 Some people are highly attuned to their emotions, feel out of place in the modern world, and feel called to make a difference during their lifetime. Appropriately, some of these special souls are called Earth Angels or, alternately, Lightbringers.
We are surrounded these days by greed, selfishness, discrimination, and the many other symptoms of a world out of balance. It is said that it is the purpose of the Lightbringers to restore the harmonies that originally existed.
How do we recognize them? They are all sensitive and empathic types. They literally feel much more than the average person, and take everything to heart. It may be necessary for them to have more quiet or alone time for this reason. Read the rest of this entry »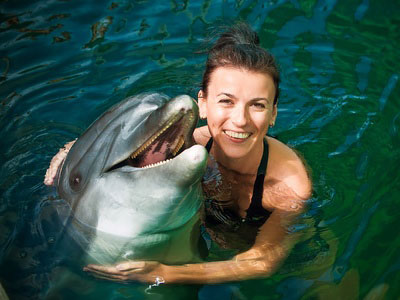 Whilst clearing out some papers yesterday, I came across a magazine containing an fascinating article on dolphins, which literally jumped out at me. I had only just been thinking about my framed dolphin pictures, dolphin ornaments, and other dolphin memorabilia – all packed away until we get a bigger home, there isn't anywhere to display them.
According to the magazine article dolphins were worshiped in ancient Greece. The temple at Delphi was actually dedicated to a Dolphin God. Recently we have been rediscovering that dolphins are sentient souls with large, evolved brains. Although they cannot speak as such, they really do communicate. Read the rest of this entry »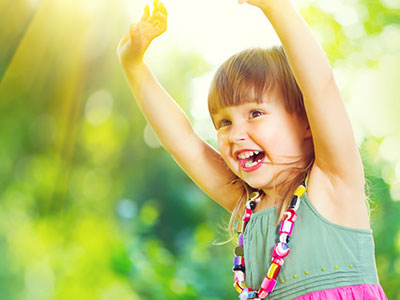 We can learn a lot from children, when we look at things from their perspective. There are five special little ones in my life: three granddaughters and two grandsons, who range in ages from 6 years to 1 month.
Many women in my age group, known as the Baby Boomers, were so busy trying to get a career going, as well as have a family. We thought we could do it all, but we missed many of the little things that our children had to teach us. I was not immune to this.
Now that I have grandchildren in my life, and I have the ability to take the time to see things differently, I have learned many life lessons.
Lesson 1 – Count Your Blessings
This past weekend, I had my two year old granddaughter here for the weekend. She has been diagnosed with Juvenile Arthritis and has a variety of medicines that she is taking. I am so sad when I watch this young child suffer needlessly, because of a disease that she should never have had in her life. She can be happy and running one minute, and then stopped in her tracks and unable to get up the next. Read the rest of this entry »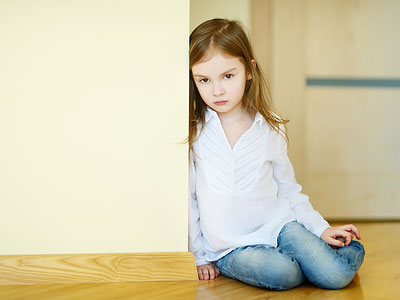 I have been asked what it is like to be psychic. People are curious to know what it is like to go around all day sensing the intentions, emotions, and thoughts of others. I guess it is like a trip to your neighborhood grocery store – you pick up interesting vibes from other people!
Like many of my colleagues, I have had my own struggle with this vocation. Yes, to me it is a vocation. It is calling I cannot get away from, for the life of me. Am I resentful? Growing up I was I was bullied, picked on and made of fun by the kids in my school, as I was considered to be overly sensitive. Read the rest of this entry »