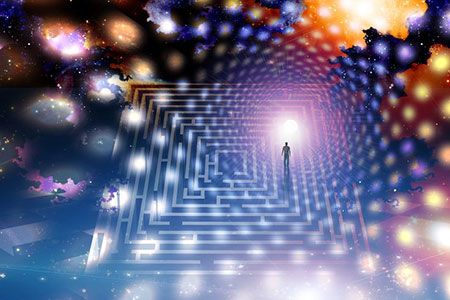 Before we come into this lifetime, we design a soul contract. We choose a family that we want to be born to and we plan specific things that we want to accomplish, such as career, relationships, children, and so on. The contract is about our spiritual self and therefore also includes those things that we need to overcome and learn from.
Some of the more important things in your contract may come as a surprise, because often they are those things you do not want to do! This is usually a sure way of knowing that something is contractual. The things we prefer to do, or have done, we've already mastered, but the challenges and obstacles offer us opportunity to overcome our fears and anxieties, to step forward and learn more, to grow spiritually.
Some contracts are also much longer than others. Some of us remain here for a long time, while others do not. I doubt anyone knows for sure, but for the time that we are here, we must make every effort to learn and grow from every life experience.
This is also why some of us attract the wrong people, and constantly get into the wrong relationships? In these cases it is often your soul contract trying to teach you to speak up for yourself and claim your self-worth.
When old souls come in, usually nothing bothers them. They tend to take things with a grain of salt. However, when new souls come in, they are often very excited about so many things and can't seem to get enough done.