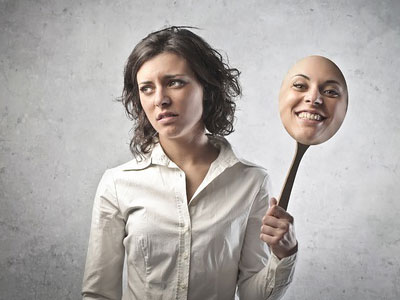 There is natural balance between pain and pleasure. Yes, we need to be hopeful, choose happy, and be positive. But what if you are sad, or depressed?
The students that committed suicide at the colleges where I taught were always the brightest stars, known for being happy, and helpful to others. People were always shocked when they chose suicide.
America worships 'happy' and 'positive attitude.' What is our aversion to the so-called 'negative'? Why are we rejected for being a 'downer'?
If a person is truly happy and content from the inside out, someone else's upset mood, depression or anxiety will not affect you! People react badly to 'negativity' because it stirs up their own unresolved issues. It makes them feel their unresolved issues. Read the rest of this entry »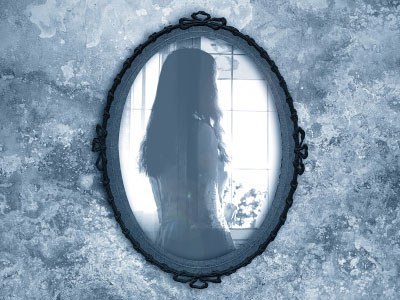 Many people have experienced, or at least know someone who has experienced a spirit coming into their space. There are, however, those who balk and laugh at even the notion that a spirit may exist. Some people are also terrified of paranormal phenomena, while there are those that co-exist comfortably with spirits, like old friends. Which person are you?
For the skeptic, just leave them to their beliefs. It is their right of free will to see what they choose to see, or not see what they choose not to see. Many of them have experienced some type of spirit encounter, however they have buried it and fluffed it off as nothing. With the skeptic, there is no use trying to convince them otherwise, as their mind is made up. And that is their prerogative. Read the rest of this entry »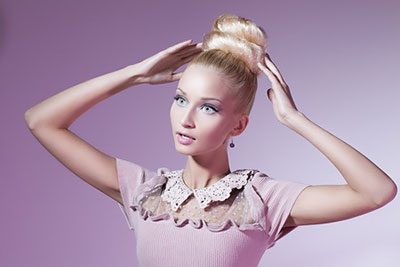 Years ago I had a client who invited me to her house for a small social gathering. The moment I walked through the glass doors that lead outside to her garden, I clairaudiently heard the word, "suicide." At the same moment a picture flashed through my mind of a man with a gun in his hand. I paused. The man seemed happy?
I casually walked outside as if nothing had happened, but I was rattled. My client sensed that I was preoccupied and asked if there was something wrong. So, I asked her if she knew about a person who had lived in the house that had committed suicide. She then told me that her husband, Daniel, had taken his life with shotgun 10 years ago. It happened right on the other side of those glass doors, exactly where I had the clairvoyant vision. Apparently he had been ill for many years and when he could no longer take it, he took his own life. Read the rest of this entry »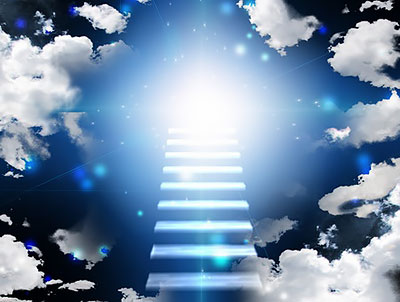 The language of the Afterlife, and of Heaven, is much different from the languages we use on Earth. I have shared in the earlier parts of this series my own personal experiences of Heaven. One quandary that I have personally had with these experiences is that the dynamic of the "afterlife" experience was not the same for each person experiencing the transition.
In the four most profound visionary experiences I had, three of which I shared in previous posts, the experiences were profoundly different. In my near-death experience (NDE) I felt a sense of transcendence, and also had a cosmic experience. My father transitioned in what could be considered an average "Christian" transition. Jesus was there, as well as family and friends as far as the eye could see. I mentioned a third person as well, who had committed suicide. In this experience he was actually trying to get away, but angels blocked his path. Read the rest of this entry »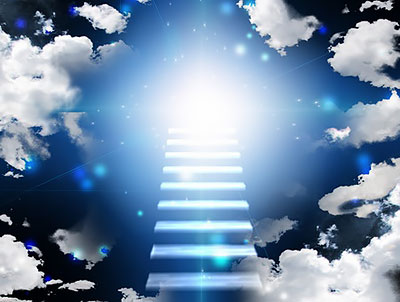 The shared death experience is a phenomenon that many have experienced. It is when someone who is close to you dies and you share a part of their transition experience. The shared death experience, like the near-death experience phenomenon, tends to be different for each individual experiencing the transition.
For example, my grandmother tells the story of when her mother passed, and right before she passed there was a type of glow that illumined her face during her passing. My grandmother, who has an affinity and connection to the angels, said that my great grandmother had an angelic look on her face just before she passed. This is one of many types of phenomena that can be experienced in the shared death experience. Read the rest of this entry »
Abalone
Although abalone is not a crystal, abalone shell has been used for centuries in jewelry and carvings. Abalone used as a bowl for sage and clearing can help to intensify the release of negative energy in a house or office. Abalone can calm emotions and bring a "watery" serene feeling to one's energy or to a situation. Abalone brings the element and energy of the sea into any home it is displayed in. Water is healing, cleansing, mystical and sharpens intuition. Wearing abalone can help with developing psychic visions and intuition. Wearing abalone will also bring a sense of peace and calm to the person wearing it.
Amazonite
This stone represents prosperity – not just financial prosperity, but also emotional, career and family life prosperity. Hang this stone over a door in your home or office to bring in new business. It is wonderful for entrepreneurs and people working in sales. This stone is important to have when starting a new business, job or financial venture. If you are going to ask for a raise, this stone will be great for meditation. This stone can help to release negative energy and is great for anyone in the arts as it facilitates creative expression. Read the rest of this entry »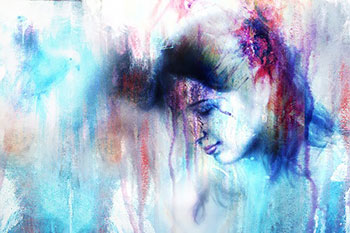 A zealous pastor once pointed at me in front of a congregation of churchgoers and said, "You, young man, will someday go into the darkest of places and bring many souls to the Light." At the time I did not realize that I would first have to drag myself through a dark night of the soul, before his prophecy would finally become manifest and I would be of any real use to anyone else.
As ethereal and cool as his words may have sounded at the time, the actual journey itself was certainly not a glamorous affair! Yet, I still consider myself to be one of the lucky ones.
I have been asked why my first book, Divine Living, was dedicated to "those Indigo Souls of my generation who may have lost their way." As a formerly lost, unconscious Lightworker, and one of the seemingly misplaced New Children, it was simply my hope that my experiences might inspire others of my kind. It was my humble attempt at helping to prevent the tragedy of more of us being unnecessarily lost to humanity and our true life purpose. Read the rest of this entry »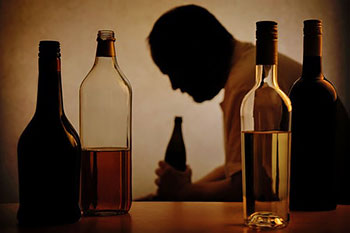 Someone close to me has been fighting their demons for years. In my opinion such demons would relate to negative energy, or entities influencing a person who has opened themselves up, and become vulnerable to them because of substance abuse and addiction. This person's crazy behavior has been progressive, part of which was aggression, anger and hate thoughts towards just about anybody.
Their background was dysfunctional, but not to the extent that it should change them from a relatively contented individual into a pressure cooker waiting to explode. I am now of the opinion this person was vulnerable to these lower energies because of alcohol abuse over several years. Read the rest of this entry »