Posts Tagged 'spiritual awareness'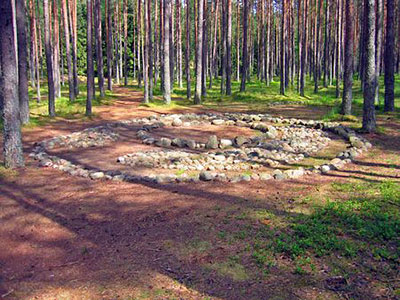 Spiritual ceremonies, where humans gather together in a circle, are especially potent. An energetic hoop gathers over the circle to assist in the endeavor for the gathering, whether it be for the purpose of celebrating a new birth, honoring a solstice, or to express anything of importance to humanity, as individuals, or as a group.
Altars are also powerful. They are a gathering place for spirits to provide protection and shielding, to aid in a calling or, perhaps, to provide a sacred place for the energy of one who has crossed to another dimension to gather and connect. Or, we might choose to build an altar dedicated to providing an anchor for our business when we are away, the same as when we are present. Read the rest of this entry »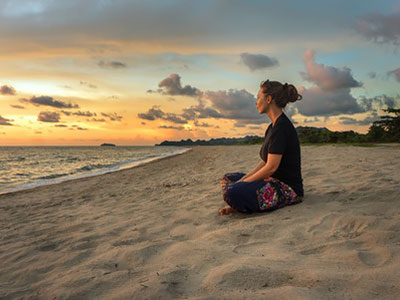 Depression is a malady that seems to haunt us all at one time or another. It is common to feel depressed when our world is out of balance, or when it seems we are not receiving the things we most desire in our lives.
I have found that spiritual practices, such as meditation and journaling, help us to get in touch with our spirit guides and higher source, so that we can alleviate this problem more quickly and effectively, instead of treating it with medications.
Our spirit guides are a wonderful source of healing, guidance and direction. Getting in touch with our guides can indeed help us to move out of depression, for they have the ability to free and empower us on every level. Read the rest of this entry »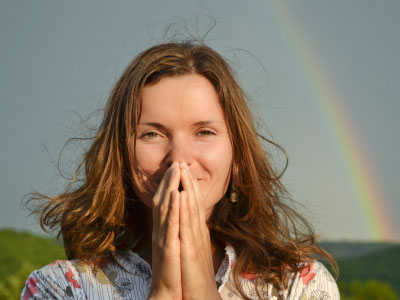 Have you ever argued with God? I have. A lot. If you also have, did you also discover that it is an exercise in futility? Yes, I have found that out. But does that mean that I am now less of the resistant, petulant child that I sometimes become? No, I still argue with God.
Here's the thing. I commune with God and Spirit every day, all day. And if not God and Spirit, then spiritual entities closely aligned with God and Spirit. I am convinced the more you know, the more you are held accountable for – in every way.
Most people have questioned whether there is a higher power. And if there is, then why is there so much illness and suffering in the world? Why is there death? Well, you see, God and Spirit views suffering, illness and especially death in a much different light than we do. Every bit of suffering, illness and death is a building block for all creatures of the Earth and beyond, to use and ultimately triumph over. Read the rest of this entry »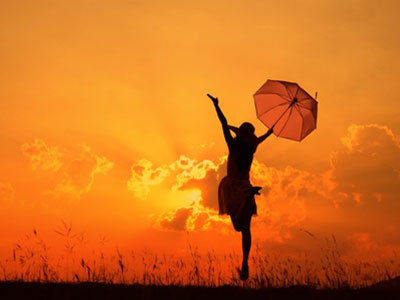 Have you ever noticed that whenever you really enjoy what you're doing, it's as though there seems to be an energy flow or undercurrent carrying you? Don't you wish you could live this way all the time?
Unfortunately, it seems too often we fall prey to worrying about what others might think of us, or we choose the practical path or the road most traveled. We get caught in the trap of following the opinions of others, rather than tuning in and listening to our own inner guidance.
When you follow the flow of what is true for you, it doesn't mean you are shirking your responsibilities. It also doesn't mean you are being selfish. It simply means you are choosing moment to moment what feels right. We are influenced every day by society's standards of what's right, and we seldom do a self check-in instead. Read the rest of this entry »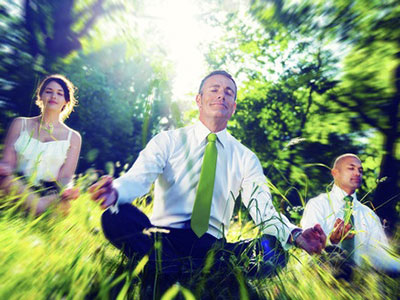 Feeling a little stressed, disconnected and alone? First you're not alone. And second, don't worry, you've got this! Just like your computer, perhaps what you need is a spiritual re-boot. It's time to reconnect with your spiritual self.
Sometimes fear of the unknown, the stress of the day, a certain season, such as the winter holidays, or anxiety about things that seem to be out of our control, can feel quite overwhelming. Here are some ways to become a little more connected to your spiritual self.
Seek Divine Guidance
Enlist the help of Divine energy – God, Goddess, your Angels, Spirit Guides. Seek divine help. Know that you are heard and never, ever alone. Read the rest of this entry »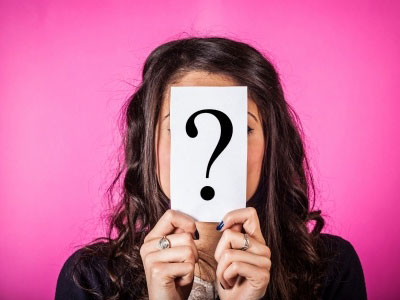 Many people are afraid of asking questions, and yet asking questions is an essential skill if one wants to learn from others, or from Spirit. People are afraid of what they perceive to be the risks involved in asking questions, due to their own unhealed issues of control, fear, and ego.
Asking questions can make you look or feel vulnerable. If you grew up in a dysfunctional or abusive family, asking questions may have been perceived as defiant, and maybe punishment would have been doled out.
In the workplace this is often the same. An insecure boss or even co-worker might react badly to questions, perceiving them as challenges rather than an effort to learn or obtain information needed to learn. In poorly run workplaces (that do not know how to effectively train or educate their workers) asking questions could mean you are risking getting fired for 'not knowing' something, rather than it being seen as taking the initiative to learn and check on details. Read the rest of this entry »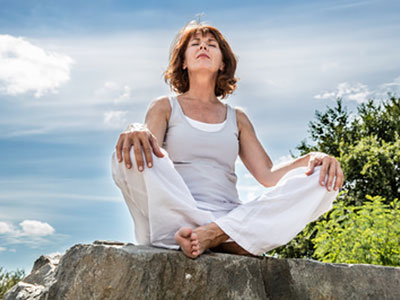 You are not your thoughts, or your feelings. You are the soul who has the ability to observe and experience those thoughts and feelings. You've may have heard this before, but the concept is one that has had such a huge impact on my life, I simply have to share it!
When I made this realization, I had already been working on my own inner dialogue. Until I paid attention to it, I hadn't even realized how harsh it was. Our minds are often full of chatter which, when left unattended, can become a breeding-ground for limiting belief patterns.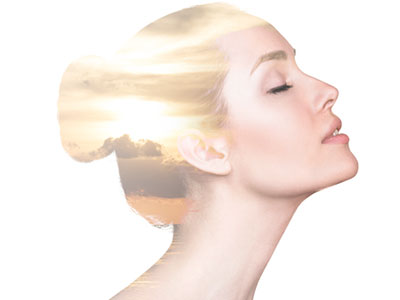 Want to be at your very best most of the time, if not all of the time? I thought you might! To achieve this, you need to become connected to your Higher Self. Think of it as your internal navigation system that will guide you, providing you listen to it, in the right direction at all times!
The Higher Self is connected to the Universal Collective Consciousness. In fact, there are some schools of thought who are of the opinion that our very soul contract (our life plan which we decided upon prior to being born) is possessed by our Higher Self. By listening to its guidance, it is said we can achieve our highest aims in life. But how do we do so, and what signs does it send us? Look out for these vital signs of contact with your Higher Self. Read the rest of this entry »