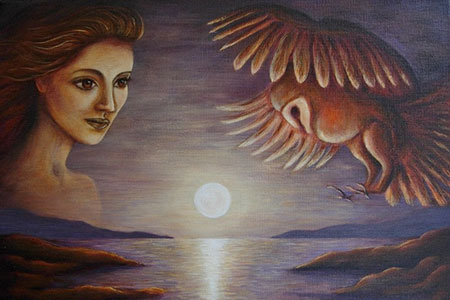 Creative play is a crack, or a doorway into another part of ourselves… into our intuitive and spiritual nature. To explore our creativity is to open that door of possibility.
It is easy to doubt our creativity when we compare ourselves to others, and to great artists of the past. Through their life stories and work, the master artists left reminders, showing us that creativity is not something we are taught, but rather something we are. Tapping into this is about experiencing this for ourselves, in whatever form that may be.
I took up painting as a hobby in my late 20s. It began as a desire to learn to paint, although I held the belief that I wasn't really creative, given my Finance and Accounting background. I had never considered Art to be healing, or that it held personal healing benefits.
At the beginning of my journey, I immersed myself in art books and read about other artists. I also joined a local art group. In class one day, I felt inspired to paint the Buddha. From the moment I picked up my brush to paint him, I could feel a presence by my side and I could see in the blank canvas the face that was to appear, long before it was visible to anyone else. That painting is the piece that changed the direction of my life path, as I embraced my creative and spiritual gifts.
Turning up to a blank canvas, is like saying yes to life and the unknown of what lays on our path. And there are many benefits of saying 'yes' to painting. Painting allows us to express ourselves through our work, it allows us a time and space to reflect on our life and the meaning we attached to our experiences.