Posts Tagged 'sacred space'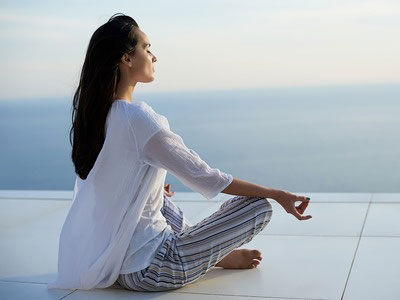 Your energy is at times best spent cleaning, clearing and reorganizing, for it is all about opening up a beautiful space for Divine inspiration to flow through.
Many of you tend to 'collect stuff' which actually tends to hold you down, and smother you and your spirit. As you do some deep cleaning of your physical space, you will find that you begin to breathe easier and the weight on your chest dissolves. Find one thing that you can pass along, as sharing your good fortune with others also raises your vibration and brings you into alignment with joy and goodwill. One person's junk is another person's treasure. Read the rest of this entry »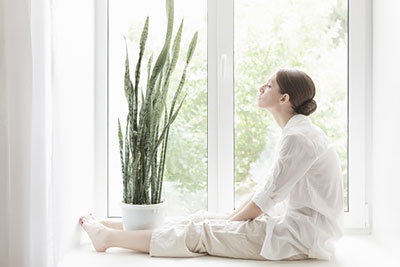 Creating a sacred space within our homes is essential to our well-being and emotional health. How many times have you needed a time out, or place of refuge to clear your mind? Seeking peace and balance is vital, with all of the breakdowns and breakthroughs occurring in our personal lives, and the world today.
You don't need to invest much money since simplicity is key. From past experience, the best place to start is by removing all the 'stuff' in your living space that is no longer needed, or wanted. Sell it. Donate it. Or toss it – depending on the value and sentiment. Read the rest of this entry »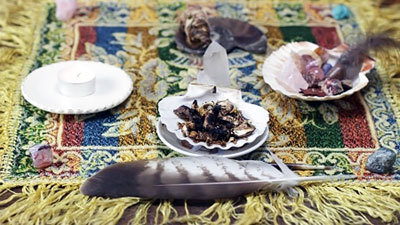 There is enormous power in prayer. There is enormous power in thought and intention. The ways in which you pray, think and focus are reflected in your physical, everyday life. Combining the spiritual and the mundane into your present moment can enrich your soul and enhance the quality of your life.
The ways of doing this are endless, but one way I enjoy is to create a personal altar. You can make an altar anywhere and place anything on it, as long as it represents the quality you want to concentrate on and develop. Creating an altar is very personal, because it is the way for us to connect with our spirit and align ourselves with our intentions. It helps to remind us of these things even in the midst of a busy day. Read the rest of this entry »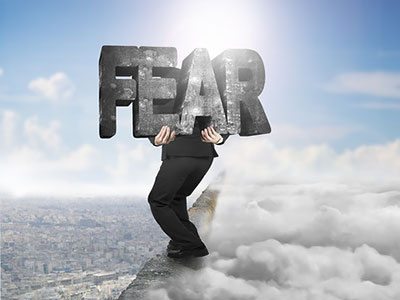 I love the acronym F.E.A.R. (False Education Appearing Real) since we all have people, circumstances, phobias and so forth, that can put us into that space. Fear is an instance of emotion that is triggered by the awareness, or anticipation of danger. It can also become a state of being. Excluding clinical fears, needing professional help, there are many fears we simply impose upon ourselves as a result of life experiences.
One of my fears is acrophobia, the fear of heights. When I get within five feet from the edge of a rooftop, I begin to shake. Climbing 30 foot ladders has me nervous and when I hiked to the pinnacle of the mountain of Macchu Picchu in 2004, I could not take those last six nervous steps onto the plateau pinnacle rock. This was partly being due to a few other tourists already sharing the rock… and I am a little "accident prone." Read the rest of this entry »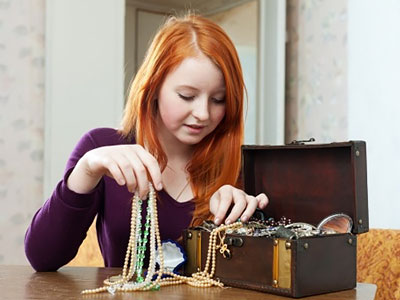 The vintage or retro trend is more popular than ever and has more people buying used clothing and household items, as well as antiques. But one does not usually think about the metaphysical energies that may be attached these old clothes, jewelry and pieces of furniture.
Believe it or not, ghosts sometimes do follow a beloved object purchased from an estate sale. A flea market or thrift store may be selling objects that carry the negative energy of bad relationships. Pawn shops may have beautiful jewelry for sale, but you may unknowingly pick up the grief associated with having to sell a beloved object.
Jewelry is especially problematic, and even gifts can carry negative energies. It does not matter if the jewelry was physically cleaned before you purchase it. One should spiritually cleanse every object that is second hand, to keep negative energies out of your energetic space. You can also 'charge' jewelry to help you with things you want to accomplish, for protection, or to attract good energies. Read the rest of this entry »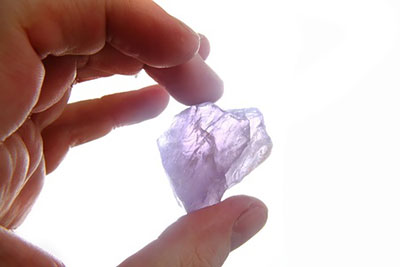 Are you interested in using crystals and gemstones in your magical workings? There are hundreds of stones to choose from, but which ones you choose will ultimately depend on your intent. Always select crystals and gemstones for use based upon their  attributes, and you won't go wrong.
I love to use amethyst. It is my birthstone and is also the 6th anniversary stone. Amethyst is a form of quartz crystal, and appears in a wide range of purple and violet colors. My favorite color is the deep purple variety.
Amethyst is associated with the element of water, and  it is also connected to the water signs of Pisces and Aquarius. One can use amethyst in healing rituals related to treating depression or anxiety, mood disorders, and to relieve stress. Read the rest of this entry »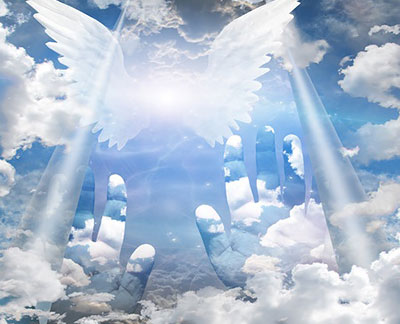 We gathered for breakfast on our last John of God day and chatted about the final day's events. Cher, Ruby, Rachel and I headed off to Current, while Nicola went for a Crystal Bed and Doriane and Katherina went before  to present photos for healing.
Current was especially lovely. They played some wonderful music and I could feel one of the Casa Entities dancing with me. It was quite spirited and my heart swelled with joy. I could also feel Archangel Metatron come in several times with downloads, as my face would contort and twitch uncontrollably and my eyes would move back and forth rapidly, and roll backward in my head. So cool!
After attending Current, we went for blessed soup. Ruby said that she felt kind of sick. Sometimes if you are new to current it can be pretty intense, especially if you are highly intuitive. Read the rest of this entry »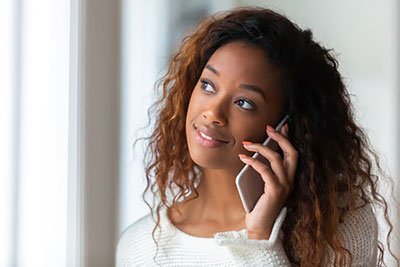 Preparing yourself appropriately for a psychic reading will help to clear the "cobwebs" away, so you can get the most out of the session.
Before your reading, choose a quiet place where you will feel relaxed and can be alone, free from distractions. Next, make yourself feel comfortable and focused with a little ritual. For example, you could dim the lights, burn a bit of your favorite incense, or light a candle. You could simply sit in a room where you spend most of your time at home, meditate, hold a rosary, or your favorite crystal.
Breathe and relax. Relax your hands. Think about your issues, and formulate the questions that you want to ask the psychic. Try to be as specific as possible. When you ask your question, your psychic will be able to tune into your energies much more clearly. Read the rest of this entry »