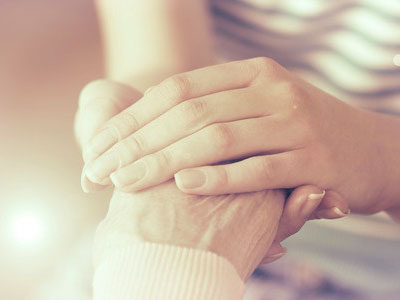 Why would anyone want to take a course about death and dying? Most of us don't even want to think about death, much less talk about it. A lot of people think and feel it's just plain crazy, and that such a course could never enrich their life.
I can only speak for myself and say that I highly recommend a hospice course, especially if you want to understand yourself and life better. Hospice teaches people how to live while dying.
The cost of a course is usually very affordable as it is not aimed at making a profit. However, I had to take several evenings off from my work as a psychic medium, hypnotherapist and energy worker, so it cost be a lot more in the end. But it was well worth every penny, including the time I spent braving the cold winter here in Maine. Read the rest of this entry »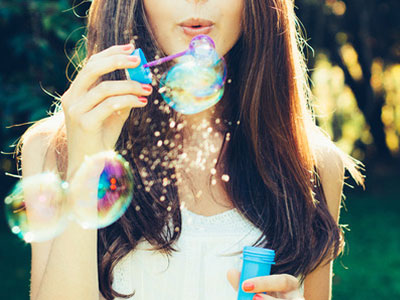 Want a happier and more enriched life on a regular basis? Then why not consider implementing these universal spiritual rules into your daily routine to live your days to the max!
The Law of Uniqueness
Yes, you really are one of a kind. From your DNA to your personality traits, individual experiences and life skills, they are all unique to yourself. To develop understanding and empathy for other individuals, this law requires us to recognize their special uniqueness.
The above said, you, me and everyone else on the planet is made from the very same ingredients, i.e. sulphur, iron and carbon, and so on, which the stars themselves also consist of.  Therefore, we are all star material in our own right! Read the rest of this entry »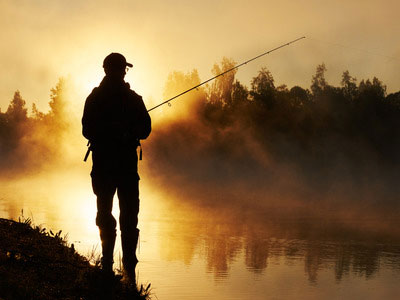 It was early afternoon when my friend Barry and his long-time fishing buddy, Keven, were to head north to the pier, to catch whitefish. Right before he was ready to go he received some news from Keven that their mutual friend Steve had passed in his sleep the night before. Keven said he was now too depressed to go fishing with him, but wished him luck if he decided to go on his own.
I encouraged Barry to go. I felt it would be good for him to have some time alone. He could think about his friend who passed, remember sweet memories shared between them.
I didn't hear him come back home later, as I was fast asleep, but when I awoke in the middle of the night, I looked in the cooler to see how many fish he'd caught. It was filled up pretty good with whitefish. I was happy to know that he had a productive fishing trip, and I fell back to sleep. Read the rest of this entry »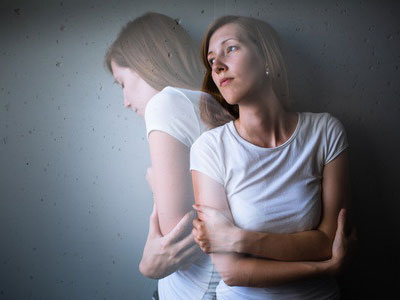 Imagine a vehicle created today that will not only be able to assess, from an inner guidance system, any damage done to it at a given time, but also have the wherewithal to be able to make all the appropriate repairs by itself. We would most likely be lined up in droves to witness this immaculate event, because more than likely we would not trust that this could be true. We would have to experience for ourselves if it truly possible.
Do you remember, as a little kid, falling and skinning your knee? What did you do at the time? Did you just have mom clean it off, allow a scab to cover it, which is your body's natural way of saying, "Let me put this protective coating on to make sure there is no further damage." And then all you had to do was just let your knee recover and heal by itself, with no further help from anyone or anything, because your body knows inherently what to do. Read the rest of this entry »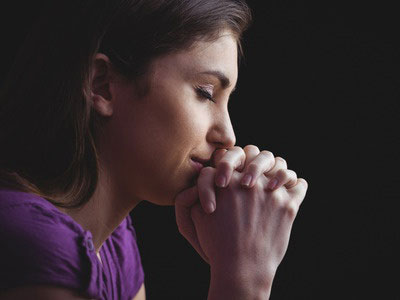 Some people wonder if praying for loved ones who've passed has any affect on them. Do they hear us? Does it make a difference in their transition to their new plane of existence?
I truly believe that praying for our deceased loved ones has a positive effect on them, and that they deeply appreciate it. We can always connect with the spirits of those who have passed, though it is sometimes difficult to know if they can hear us. Whether we pray for them, converse with them, or simply grieve for them, we are connecting with them on a spiritual level. Read the rest of this entry »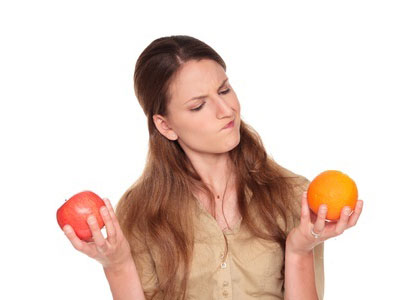 So many choices in life. Which is the right decision? As a psychic I get asked all the time, "Am I making the right choice?" Truth be told, there isn't always a perfect answer for us to give you, and here's why.
And no, it's not just typical 'free will' explanation (although that also does come into play). No, brace yourself. The reason is so simple that it's actually mind-blowing. The reality is… more often than not there is no right or wrong choice!
Yes, I know what you're thinking: "Whoa, what is she talking about? There has to be a right choice. I know this, because I've made some bad choices before. And I know there are times I've definitely made the wrong choice. I don't want to do something I'll regret!" Read the rest of this entry »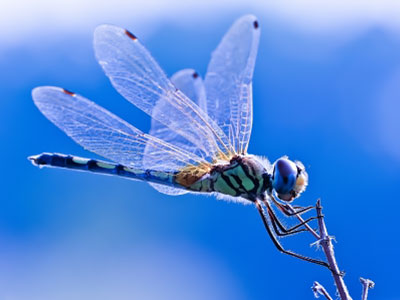 A very good friend passed away recently. She left behind five children, and each of them was questioning why they didn't do more to help their mom prolong her life, despite the fact that this very loving soul was in pain most of the time and had an extremely lonely existence.
She no longer had what one might call a 'good quality of life.' But they have taken it upon themselves to hold one another responsible to keep her on this plane, when it was becoming increasingly clear she was so very prepared to leave.
We discussed the situation at length and some of the siblings were finally convinced their mother's time of passing had very little to do with them. If they had no bearing as to when she entered the planet, why on earth would they have a say as to when she could leave? Read the rest of this entry »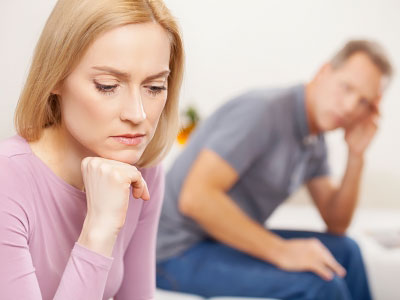 Accepting divorce as a reality is an important step in the healing process. One must mourn the loss of what could have been, but you don't want to get stuck in the past, because it won't change anything.
Acceptance is the most difficult step that one must take in releasing the past and begin a new chapter of life. Acceptance involves things like blame, resentment, and regret. We have the option to let go of negative emotions, which will give us the freedom to move forward.
So, now you are divorced, do you choose to stay bitter and hurt? No, you work through it and regain your strength, so that you can find yourself again. I know this is easier said than done, but nothing in this life is accomplished without some effort. You have one life to live, and you get to decide how you want to live it. Read the rest of this entry »