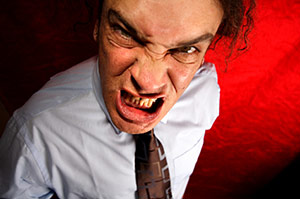 Psychic attack is often launched against others out of an unconscious, or conscious desire to demean or sabotage the other person. This urge to harm another often stems from willful misinformation.
Sometimes people who consider themselves to be a superior professional in their field, may develop a misinformed opinion, deliberate or otherwise, of another person with whom they work. Instead of being honest and speaking directly to this person they think so little of, or bothering to get to know them, they make assumptions. Instead of resolving the issue by communicating directly, they begin to indulge in frequent negative thoughts about the other person.
These negative, harmful thoughts go out into the universe in the form of dark energy and 'attacks' the psyche of the other person who these thoughts have been focused on. The attacker is therefore harming a fellow human being unconsciously through their mean-spirited and hateful thinking process. Read the rest of this entry »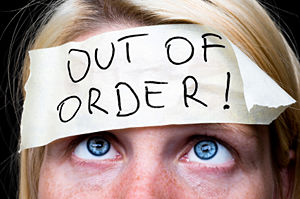 I have learned from fellow humans that it doesn't always matter what someone thinks of you. I have learned in the perspective of challenges we have always  faced in our evolution as a species that despite gender, cultural, society, or moral differences that in fact perhaps we do not always need to worry too much about what some people think.  Perhaps some of it is just chatter. We must learn to listen  intelligently in order to survive, but I understand that we are entitled to our own reactions.
Whilst researching a neuroscience journal this week I was able to glean from the research that some creatures may not all have it in them to be perceptive, gentle and empathetic. Read the rest of this entry »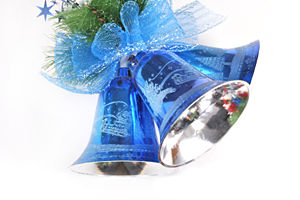 With Christmas upon us I have been hearing church bells every Sunday in recent weeks, just like in my younger years. Going back to those years in my mind, I can remember being very young when my mother was stopped by a man who told her he was the new pastor at this church far from our house. He looked younger than my parents and he asked my mother if we had a church that we go to. She told him we did not and the man gave us an invitation to attend his church.
Since this church was reasonably close to where I grew up, it was fun to walk there at first, but after a while it seemed like forever. But my mother made a promise to us kids that after church we could get a soda pop or an ice cream cone if we were good. Mom knew how to persuade us kids to go to church without a fuss.
When I first looked at the church is seemed big, but it looked very different from the Catholic church across the street. We opened the doors and were greeted by two old ladies who handed out the programs for the service. They also told me that I would meet my mother down here in the same place after Sunday school. Read the rest of this entry »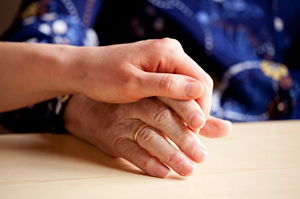 My journey towards healing has finally begun. It is a beautiful thing when we can finally let go of our fear, pain and guilt, and enter a much brighter and loving place – a place where we can feel at peace. This is my story of the struggle that has been my personal life and emotional hell during the past 10 months. It is also a testament to anyone who has suffered a loss and can't seem to get past it. Healing can come from anywhere, at any second so never give up or stop believing.
At the end of the street is a large duplex remodeled into a private nursing home facility. The interior walls are painted in warm soothing colors and you can see the owners care and concern with decorating the rooms, to be as homely as possible. The residents who live here have all been allowed to bring things from their homes to help them feel more at ease. The place has the appearance of comfort, but the sterile tile floors criss-crossed with rubber walking runners. The strong smell of Lysol and bleach gives away the true meaning of this building. Read the rest of this entry »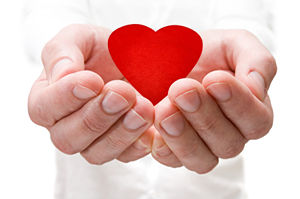 Have you ever stepped outside on a beautiful moonlit night and wondered where am I going to after this lifetime? Yes, it's an immense question. We all feel the pull of something greater than us. It's not something that we feel, it's more like something that we know. How we know is something so infinite that we get a sense of awe and wonder, because the sense of it is so strong.
I wish as a psychic I could find a definite meaning and a purpose for why we are here. Brilliant philosophers have devised a fantastic multiplicity of answers, based on logic and a sense of reason. But when we get to a point of not seeing the road ahead, we become anxious and start letting fear and confusion take over our everyday life. Read the rest of this entry »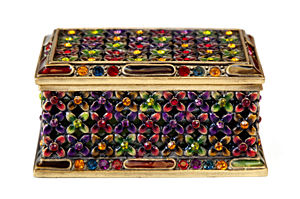 Every year when autumn rolls around I go through my house and get rid of the clutter.  I have a huge bag labeled "Second Hand Shop" and if the stuff has outworn its usefulness, in that bag it goes. So, recently, I once more set out to drop off these no longer wanted things at the shop it was intended for.
Whenever I go into antique shops or second hand shops, I immediately switch off. I have to, otherwise it would be like going into a funeral home and absorbing everyone's sadness and grief, then taking it home with me. Before I learned how to "turn it off" I would get so tired and completely drained, I would be in bed recharging my batteries for days. Read the rest of this entry »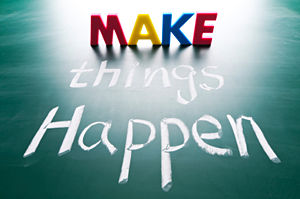 There was a time in my life that I lived in fear and lack. I left a top position with the Psychological Research Department of a major university to start out on my own doing psychic readings full-time. I knew that it was my calling and that I needed to pursue my life path.
Although excited, I quickly started slipping into a deep depression. My family was used to living a certain way and within a few years of leaving my position I was close to being destitute. My clients were struggling financially, so I was giving free readings trying to help, but did not realize the disservice I was doing to them, my family, and myself. I struggled with the awareness that my abilities as a psychic were God-given, while I was charging for my services. Read the rest of this entry »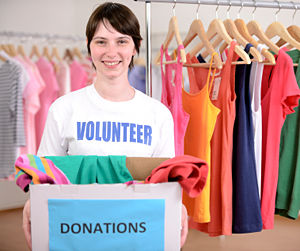 I think one of the best ways to improve one's self-esteem and self-worth is to interact with others and meet new people. Sometimes doing so can be a challenge though.
I often see people that get stuck within the same group of family or friends. This can be a good thing if you are around positive people, but if you seem to attract more toxic relationship than good, it may be time to find some new friends or activities to engage in.
One of the best ways I've found to do this is to begin volunteering for a cause you are interested in, or care about. When you align yourself with your true passions and interests, you set yourself up to meet people that are similar to you, or that will challenge your growth and help you become a better person. Read the rest of this entry »