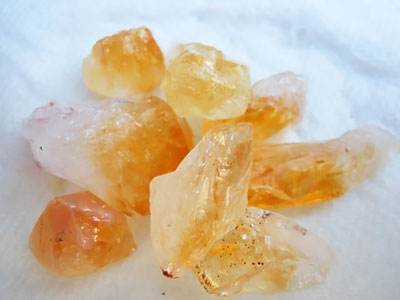 I looked forward to doing this essay because, honestly, I have never been drawn to Citrine. I wanted to learn more about it.  So, here is what I found.
Citrine is a variety of Quartz. It can be pale to golden yellow, to honey, even brown.  It can also hold rainbows or sparkle inclusions. The name stems from the French word citron which is lemon. It was used as a gem in Ancient Greece, however most of the Citrine sold today is actually heat-treated Amethyst or Smoky Quartz. Natural Citrine is pale yellow. Heat-treated Citrine and natural Citrine are said to have different uses and metaphysical properties.
It is traditionally known as The Merchant's Stone, because it brings money to a cashbox. In fact, this is one reason I have come to like this stone. This is a stone of success, abundance, prosperity, and attraction of wealth. It also encourages generosity and sharing. It helps with acquiring fast money. We can carry it to bring money and to stop the extreme outpouring of money. Read the rest of this entry »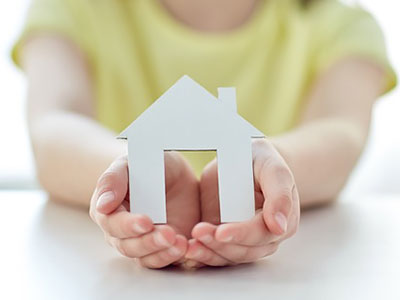 Charity does begin at home. Whether you think of charity as alms for the impoverished, or kindness to strangers, or perhaps non-judgment in times of questionable behavior by others, it is still imperative to look within first. Before you can be truly charitable to others, it is important to be kind to yourself first. Ultimately, you cannot give to others freely and easily that which you do not give to yourself.
You are a loving and giving being. However, sometimes you are your own worst critic and have nothing but fault to find when you come up short regarding lofty expectations of yourself.
Sometimes you have set this bar so high that you are incapable of reaching the goals within your estimated timeline. Sometimes life intervenes in your best laid plans and deadlines are missed. Sometimes you self-sabotage from fear of success, or failure. Each of these instances can cause undue stress, which is not only harmful to you, but also to the people in your circle. Read the rest of this entry »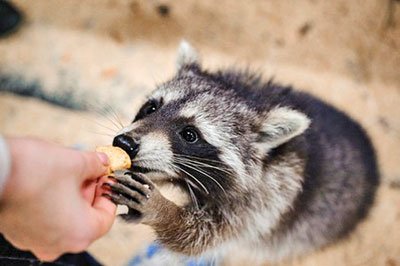 When you see a raccoon, be it live or in a picture, what comes to mind? Is he cute and innocent looking, or does he remind you of a little outlaw? Or do you fear the creature you see?
Raccoons are indeed considered to be night varmints and scavengers. They can destroy property and be a real nuisance. However, spiritually the raccoon has a much more constructive significance and they are the perfect animal totem for Thanksgiving.
Traditionally, the raccoon, when it comes into your life, is referred to as "the one who carries the medicine of the protector of the underdog" and "the one who provides for the young, infirm and the elderly." Because of its mask-like features, it is often unfairly referred to as The Masked Bandit, but when a raccoon comes into your space, you are being asked to contact your inner warrior, to become a protector and generous provider for those in need. Read the rest of this entry »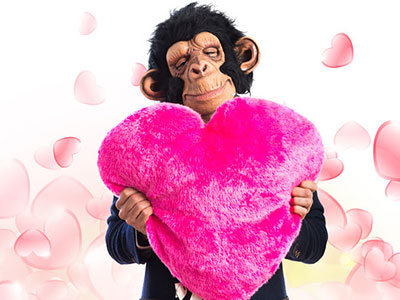 In the 1950's, Japanese researchers were studying a group of monkeys located on several Japanese islands. The scientists would regularly drop food onto the beaches for the monkeys.
One day, a female monkey picked up a sweet potato and washed the sand and dirt off in a nearby stream. Soon after, the mother of the juvenile monkey was also washing her sweet potatoes in the stream. In this unusual case it was a youngster had taught an adult and not the other way around, as is more commonly observed.
Over the course of the next five years, one by one, several of the other monkeys of the group also picked up the habit of washing off their sweet potatoes. The exact number is unclear, but something amazing is said to have happened – as if overnight, all of the monkeys were washing their potatoes in streams, and in the sea. Even monkeys on the other islands, crossing natural barriers. Read the rest of this entry »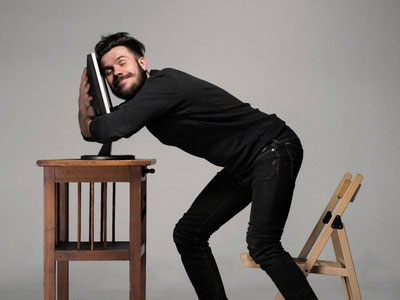 I've been a professional psychic reader since 1998. Before that I was a student for many years. One would think people would take you a little more seriously, whenever you may try to caution them. But too often they do not, especially when it comes as a personal favor.
I used to do free psychic readings for family, friends, and their friends, on the condition they promote my services in return. I no longer do that. This is for a variety of reasons. No one ever really promoted me, and I've noticed over the years that if the reading isn't paid for, it usually is not valued. These days I only offer a discount rate to friends and family. Read the rest of this entry »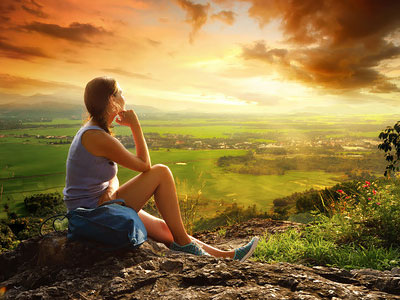 The Beach Boys hit song Good Vibrations is more than just a catchy title. Our bodies and minds are constantly engaged in "pickin' up good vibrations." We are all composed of energy manifesting as matter, as are our environments. At a very basic level it is the interaction of atoms and molecules, and our behaviors have a lot to do with those interactions.
The unfortunate truth is, we're also surrounded by negative influences. Stress, poor diet and nutrition, and lack of exposure to a natural environment are common in the busy, urban world many of us now live in. Literally, they are everywhere we turn, and it can be overwhelming.
Often we treat these symptoms with even more harmful solutions, such as artificial medicines, negative thinking, alcohol or narcotics, or non-wholesome foods. It's a vicious cycle. However, there is a way to escape and break free. Read the rest of this entry »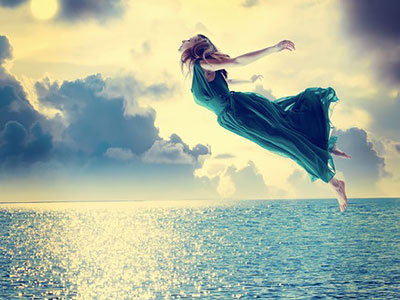 I have been contemplating how often a friend's photo on social media, a call from a customer, an advertisement, the written word, or an overheard phrase has triggered a really significant memory for me. This was the case again last night, when the word "bliss" featured in a commercial for chocolate on my TV screen. For some reason this prompted a memory from many years ago.
I was working temporarily in a retirement home as a caregiver. Although I didn't have long-term plans to remain in that job, I loved working with the old people, and used to give them reflexology treatments and healing massages in my free time. The short treatments gave them great relief, and they began asking if I would come back and help them again.
This caused a lot of animosity with the rest of the staff, who were already unfriendly towards me. They made it clear that I was not 'one of them'. I was the outsider, and not from 'their village.' The home's matron asked me to stop doing any healing or therapeutic work with the residents, because it was not in my job description. Read the rest of this entry »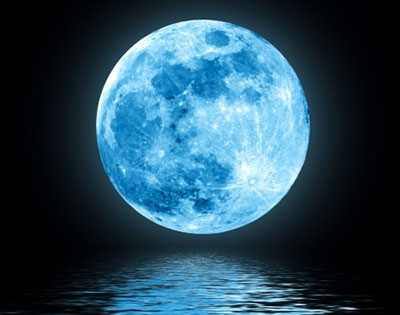 Today's Full Moon in May is most commonly known as the Flower Moon, Planting Moon, or Milk Moon. But in some cultures it is also know as the Hare Moon, and the Buddha Moon.
The Micmac American Indian Tribe tells a legend from the time before the first people, when Rabbit and his grandmother lived in a lodge built deep in the heart of the Micmac forest. During the winter, Rabbit set traps and snares, so he could provide food for his grandmother and himself. He caught many small animals and birds for many years.
One day he discovered that someone was stealing from his traps. Rabbit and his grandmother soon went hungry. Rabbit tried waking up earlier and earlier, but although he visited his traps early each morning, someone always got to his traps and snares before him. They were always empty. Read the rest of this entry »