Learning To Say Yes To Yourself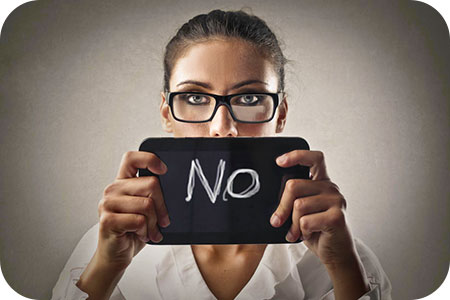 It is in the empath's nature to say 'yes' to just about anything requested of them. It goes against our grain. For some of us, saying 'no' also brings on fears of rejection, abandonment or letting someone down when it may be important to support them. Rather than finding an excuse, or simply telling the truth, many of us give in and just go along. It just feels easier in the moment, and even validating or satisfying.
But when you end that phone call, or respond to another text, and you feel anxious and panicked, while you start going over all the other things that will have to fall to the wayside by saying yes, then you really are saying no to yourself.  Self-care requires that we sometimes say no to others, in order to say yes to our own well-being and peace of mind. Consequently, the person that you said yes to won't be getting the best of you. If you have said yes at your own expense, then what you bring to the table for that person is stress and anxiety. Your best self will not be fully present.
Saying yes, when you really want to say no, can also lead to resentment that you then attach to the person who asked for your assistance. Here the responsibility lies with ourselves. We teach people how to treat us and many times we don't give others enough credit for understanding when we say no. Most people would rather hear. "No thanks, that time doesn't work for me" or "I have other commitments," instead of having to sense a half-hearted or less than enthusiastic yes.
We all have those persistent, sometimes aggressive personalities in our lives who just don't take no for an answer, or push our buttons. There are graceful ways to say no to them. Remember, you do not have to justify your no. No, thank you, period. The more you launch into an explanation of why, the more tentative it sounds and the more room for query it leaves. You can be gracious and still refuse.
Saying no to something is actually much more powerful than saying yes ~ Tom Hanks
It is easier to say no to attending events, rather than personal favors that cause a true imposition for you, but regardless, learning to say no ultimately leads to clearer boundaries and happier relationships overall. After all most people are not mind readers and if you are not saying no, they may have no idea that they are creating problems for you.
There are effective methods to make saying no easier. For example, when we make a specific plan before we are confronted with a request, we are far more likely later to act in a way that's consistent with our original intentions. In other words, practice saying no beforehand, in a way that feels comfortable and appropriate for the situation. Even the most persistent will then hear your no very clearly. It leaves little to be debated.
Keep your own priorities in the forefront and be honest about your no, don't offer excuses, or promise to get back to them later. Don't overshare or launch into a detailed explanation.  Keep your tone moderate and calm, and repeat yourself, if necessary. There is an abundance of valuable information and suggestions on this topic online, so do some research. Dig in and hone in on strategies that feel empowering for you personally.
No is a complete sentence. It does not require an explanation to follow. You can truly answer someone's request with a simple no ~ Sharon E. Rainey
Lastly, always let your no be final. When constantly change our mind, we tend to be a lot less happy with our decisions. It sets up a pattern that can be repeated and others sense that if they persist, they can get a yes. That opens the door to feelings of resentment and frustration, and triggers a cascading stress effect.
It takes time and effort, but it is well worth the feeling of freedom and joy when we say yes to things we truly choose to be involved in. Practice makes perfect.

About The Author: Angelic Heights

Empathic, intuitive, psychic from a very young age, Angelic Heights (Gail) learned well the importance of using her gifts for the highest good. Marriage and a career in the paralegal field occupied her until her early 30's. Accurate, compassionate and direct, her focus now is entirely on enlightening, uplifting, inspiring and guiding those who seek her counsel. Get a reading right now with her at PsychicAccess.com


One Response to Learning To Say Yes To Yourself