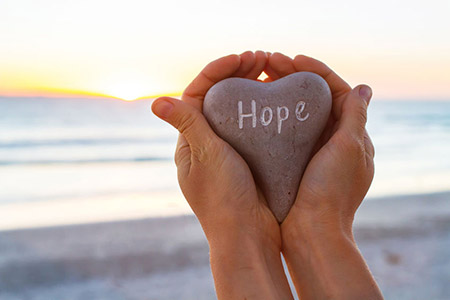 The world has come to a standstill, as we navigate through the COVID-19 pandemic. Many of us are in still shock that a microscopic virus could pose such an exponential risk that it is now altering our entire way of living.
Some of us have also become paralyzed with fear, overwhelmed with thoughts of how our lives might be forever altered. I too have had my moments, when I have felt that the latest news headline was just one too many!
I have heard a lot of deep concern from people in recent weeks, especially over health, safety and economic outcomes. I have been advised by well-meaning friends, for example, not to make any major life changes and to put on hold significant endeavors, because the economy might not ever recover. I was even warned by a well-meaning neighbor not to venture out too far from home, because of the threat of getting hurt and needing to be transported to the nearest emergency room, where I could then contract COVID-19 and possibly never recover.
Unfortunately, we do live in a world that tends to replaces the concept of hope with just the opposite. Therefore, with the best of intentions, these naysayers have chosen to focus only on gloom and doom. I don't mean to dismiss the tragedies some of us might be witnessing up close, or from afar, as they are very real and deeply painful. But I am also making a huge effort to hold on to hope.
For example, when people suggest that there won't be a cure for the virus, I remind them that our collective health is in the custody of the Divine and that life will continue to thrive on this planet, under the protection of Spirit. Without any doubt, I believe there will be a cure for Covid-19, whether via a scientific breakthrough or herd immunity.