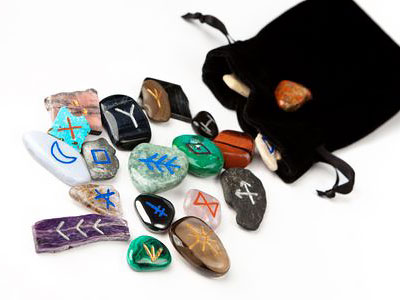 The recent holiday season has been one of the busiest and coldest I've ever experienced. But I loved the colder weather, and it snowed here this winter, a rare occasion in my part of the country. The holidays are normally more or less quiet at my house, but this year, ever since Thanksgiving, I have found myself working extra hours and looking forward to endless rounds of cooking, cleaning, decorating, gift-exchanging, partying, and entertaining.
Family and friends were very much in my life this year, from out of town, new additions, folks whom I have not seen in a long time, all manner of extended family – all wanting to see me or at least call me this year. Blaming it on the Mercury Retrograde, but at the same time feeling happy and blessed, I threw myself into the spirit of the holiday season.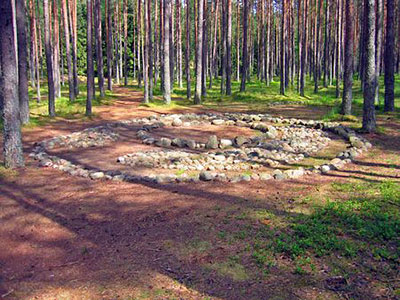 Spiritual ceremonies, where humans gather together in a circle, are especially potent. An energetic hoop gathers over the circle to assist in the endeavor for the gathering, whether it be for the purpose of celebrating a new birth, honoring a solstice, or to express anything of importance to humanity, as individuals, or as a group.
Altars are also powerful. They are a gathering place for spirits to provide protection and shielding, to aid in a calling or, perhaps, to provide a sacred place for the energy of one who has crossed to another dimension to gather and connect. Or, we might choose to build an altar dedicated to providing an anchor for our business when we are away, the same as when we are present. Read the rest of this entry »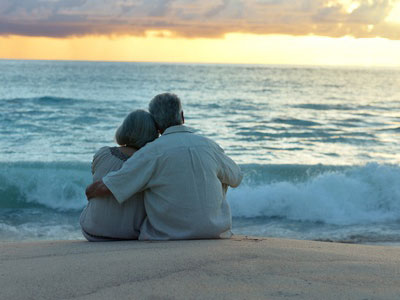 Some of my most treasured moments have been the conversations I've had with folks from my grandparents' generation. I especially like to ask elderly couples what their secret is to a long-lasting marriage, or relationship.
Their answers always put a smile on my face. Usually they would say that they slowly got to know each other, to see if they had the same values and decide if they were compatible.
Sadly, much has changed over the years. These days people no longer seem willing to put in the work and commitment it takes to build a strong foundation for a healthy, enduring relationship. Instead, we rush into romantic connections without thinking and seldom questioning the other person or their motives. Read the rest of this entry »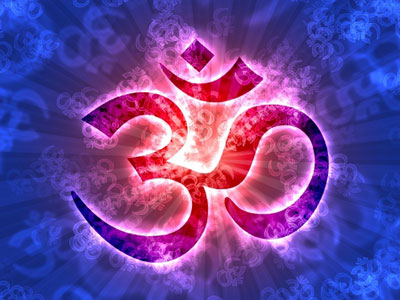 This morning, I ran into one of my friends in our little Spanish town, and we decided to grab a coffee and catch up. I was delighted at how she took an interest in my Om/Aum pendant. She commented on how I seemed to treat my pendant as something rather sacred, and with respect – an interesting observation! She loved the flow of the shapes, and asked if the pendant had any specific meaning.
I had to remove the pendant and study it closely to try and remember what I was taught years ago, in order to give her a brief description to the best of my ability. One by one I tried to connect with each swirl in the design and was surprised that I had remembered quite a lot of what my mentor had taught me. It was a long time ago, when we used the Om/Aum chant in our meditation sessions.
With my pendant on the table I began to explain the meaning of the dot at the top of the symbol, and recalled that this related to the silence after chanting Om/Aum. It represents the Enlightened Self, and is known as the transcendental state of Turiya. Read the rest of this entry »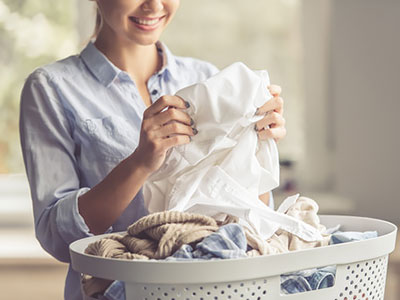 Whenever I do laundry, I tend to think of my grandma, especially when I take out the clothes and un-wrinkle each item, before tossing it into the dryer. I then think of something she said back when I was a young girl. She said it is like a gift to do laundry, as it gives you time to relax and meditate.
She was a wise woman. Sometimes when we are doing mindless things it can be the perfect time to just think! Doing the laundry, I often think of things, deeply. And sometimes I actually receive the answers to questions I have had in the back of my mind for quite some time. Read the rest of this entry »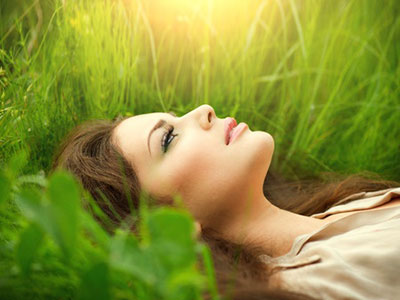 Plants are everywhere, even in urban environments – from the windowsill potted plant to the hundred-year-old oak in a city park. What you may not know is that plants, just like people and animals, are psychic and react strongly to the energies around them.
In a well-known experiment, scientist Cleve Backster, who was at the time working with police departments to develop polygraph (lie detector) machines, attached a plant to one of these machines. He found that the plant detected intent. For example, the plant reacted with humanlike responses, such as fear and anxiety, to his thoughts of burning the plant.
The plant also showed an empathic response to pain, such as when Backster cut his finger. The results were even the same when he directed his thoughts toward the plant from some distance away. All this from a common potted plant found in an office! Read the rest of this entry »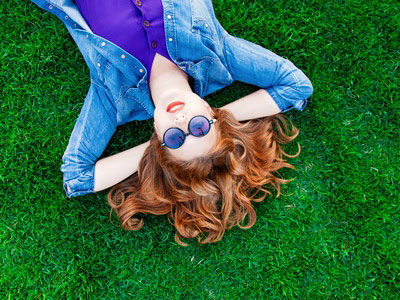 Drama and chaos. We don't need it. It comes in the form of junk that we don't like, or even use in our homes. It can also come in the form of toxic people who clutter up our lives with dis-ease. As much as we love these people, who may be our friends or family, we sometimes simply need to make those changes in order to create real, positive change.
Realizing this, I asked my main guide, my ancestor, what I could do to create more peace in my life. I heard him say simply, "Make the necessary changes in your life and you will find your life to be much more peaceful and simplified!" Read the rest of this entry »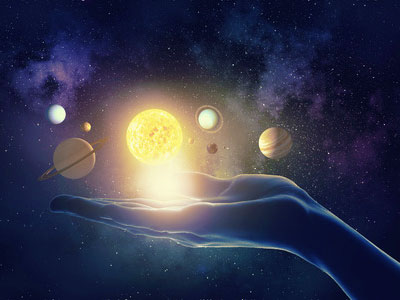 We have all checked a daily weather forecast at some point. Will it be hot or cold? Will it rain or snow? But did you know that a different kind of 'weather' affects our lives just as much? We are also impacted by the 'cosmic weather' – the astrological positions of the planets and other heavenly bodies, as well as related phenomena, such as eclipses, solstices, equinoxes, aurora borealis (Northern Lights), solar flares, and meteor showers.
The recent "Great American Eclipse" was a large-scale event which many people observed. But what did it mean? Solar eclipses represent the shadow of the Moon (the yin, feminine, and intuitive) obscuring the Sun (yang, masculine, and logical). An eclipse therefore creates the illusion of twilight in the middle of the day. From a metaphysical perspective it is the perfect time for added insight, previously hidden knowledge, and inspired ideas. Read the rest of this entry »