Tapping Into Higher Spiritual Consciousness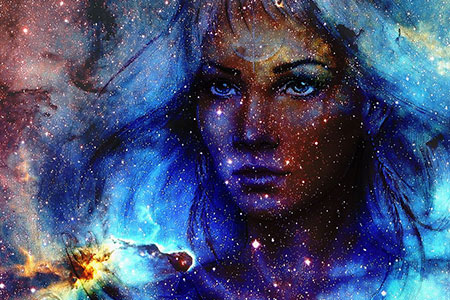 To experience the spiritual love you are surrounded with, you need to let your heart be open and let it expand freely. It is the same as the spiritual awakening process you undergo by tapping into your higher self, thus easier tapping into the spiritual realm.
The acceleration of energy you feel while this happens, is a result of the change that is taking place inside you and within your surrounding environment. The angel of power is with you throughout this whole process, whether you know that in your conscious mind, or not.
What you need to know is that in the higher realms, the energy is moving much faster than the energy in the lower realms. There is a whole process for you to experience this accelerated energy, so that you can fully tune into the accelerated energy changes that are taking place.
Tapping into the spiritual realm is known to have caused complications and confusion amongst many people, as it is not aligned with the intentions of the highest order of good. But, at the time of awakening, it is like a new beginning that accelerates your energy, which makes you aware of the spirit in the physical form. All at the same time you gain higher awareness in the higher order of the realms.
Thus, it all comes down to your ultimate awakening, which enhances your ability to sit, to stand firmly, to stay grounded and centered, all at the same time as you are experiencing immense joy, love, and light from the higher realms. This is nothing less than a blessing in disguise for you.
The key to growth is the production of higher dimensions of consciousness into our awareness ~ Lao Tzu
From this moment and forward, everything becomes possible for you. There may be layers of illusion which will not make it easy for you to regain and integrate your power, but it is all very possible.
It is due to this that the angel of power exists to help you get rid of your outdated beliefs, layers of fear, manipulation, and control, so that you as a human being can boldly be entitled to step foot into your power circle.
As you make this happen, you set an example for the rest of humanity to follow in your footsteps. Once they know of the benefits associated with it, they will follow you into the divine light and love of the spiritual realm and higher accessible energy.
To make the necessary changes in your life, you need to make sure that it is balanced with your desires and goals. You must balance actions with actions, and have focused attention on meditation.
You have to grow from the inside out. None can teach you, none can make you spiritual. There is no other teacher but your own soul ~ Swami Vivekananda
Learning how to tap into the spirit world, you experience seeing, hearing, and knowing your ultimate connection with the angel of power, and the rest of the angels or guides you have a connection with.
You are more powerful than you consciously are made aware of. Your body is entitled to more power than you think it has, and if you want to raise your vibration in the quickest way possible, you need to integrate your physical body with the light of the spirit of your higher self. Doing this will accelerate the vibrational frequencies of your body, mind, and soul, while leading you to access the higher realms.

About The Author: Venus

Venus lives in Arizona and has helped clients with her arsenal of psychic gifts for over twenty years. She was blessed with Clairvoyance, Clairaudience, Clairsentience and Empathic gifts, and she is also a certified Life Coach and a Reiki practitioner. Departed loved ones will often enter a reading, either invited or they simply show up to pass along their messages. Messages also flow in from her direct communication to Spirit and Angels, providing the client with the answers they need to get them moving forward toward happiness, rewards, and success in their lives. In addition to being a psychic, life coach, and reiki practitioner, over the last ten years, she has also been a teacher and has led seminars to help others embrace their higher knowledge. If you'd like a compassionate psychic who can tune-in immediately and channel without tools, you'll want a reading with Venus at: PsychicAccess.com.