Posts Tagged 'acceptance'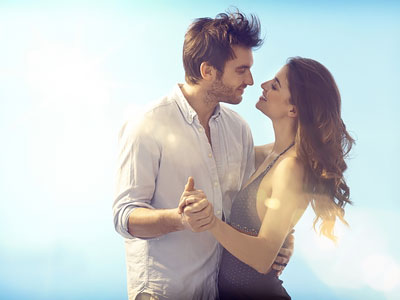 Everything we experience in life is an opportunity to grow and embrace fully who we are. In India they say that the path of the householder is the hardest spiritual path, far harder than that of the monk or hermit. In other words, facing the daily challenges of domestic responsibilities and being in close relationship with others, whether it be romantic, family, or work, is the hardest path to manage.
It is challenging in our everyday life to stay close to God, or remain true to the blueprint of who we were created to be spiritually. The good news is that, as we do learn to manage our challenges, we exponentially strengthen who we are. (Note, I use the term 'God' as a convenient, small word to indicate a vast Divine experience too big for me to describe, or define.) Read the rest of this entry »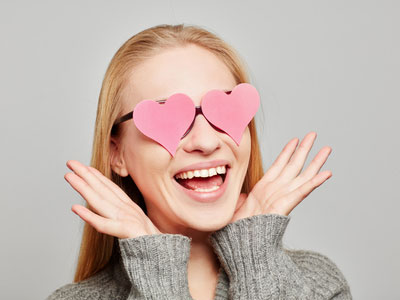 Relationships flourish when they are put in the proper climate for growth. When it comes to intimate and romantic relationships it is integral for our own personal growth to recognize what we want and expect within the situation. Boundaries are a powerful way to cultivate the experiences that are more meaningful in our relationships.
Often when I am reading for a person that is having consistent challenges, Spirit will identify similar challenges within the situation. This is not universal, because challenges can stem from many sources. However, I would like to identify some consistent messages that do come up related to relationships.
One issue that comes up quite often is a focus on fantasy rather than reality. This is not to say that fantasy is bad, but when an individual expends a lot of their time and energy fantasizing about how a situation will evolve, they can potentially fall in love with the fantasy instead of the reality. Read the rest of this entry »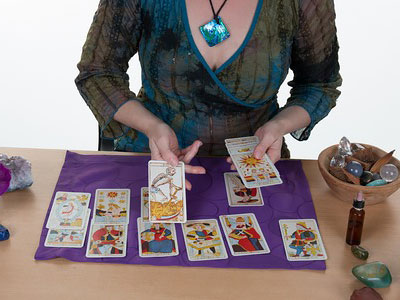 Mysterious, symbolic and highly energetic, the Tarot is a high vibrational tool helping us discover the deeper meaning behind the events of our lives. It can offer guidance around situations in which we may feel lost or confused. And it can serve as a bridge between how we perceive the 'normal' reality, and how the influence of Spirit is working in our lives.
As every Tarot reader's gifts are different, as unique as is every individual, a reader comes to develop their own style accordingly. But the Tarot itself also has its own energy – a high vibration frequency which Spirit can use to send us messages, encouragement, and guidance.
In my own Tarot readings, I find that Spirit most often seeks to illuminate areas in which changes may be needed in order to bring about the most beneficial outcome. This can be anything from the need to shift a perspective, the need to let go, or the need to accept things as they are. Read the rest of this entry »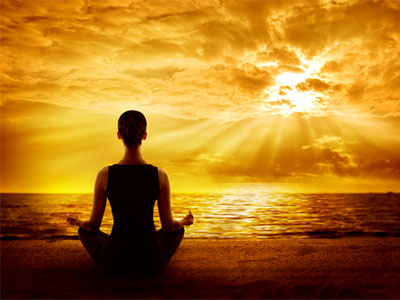 A friend and I were chatting the other day of our personal experiences about the realization of the nothing-ness, or the eternal. Just like in the movie The Matrix, the mind can have little moments or blips in time where it pauses long enough for us to clearly see the comings and goings of life are merely that… they're coming and going from our awareness.
During these pauses something opens up that allows us to notice the obvious – what is blatantly there when we see through the busy mind and how it clouds over the eternal. Our mind gets fixated on whatever is temporarily happening, and it rarely notices the backdrop or container that remains the same or constant amidst the change.
Satsang is a Sanskrit word that breaks down to Sat, which means 'talking about the truth of my being,' or the recognition that 'I am the truth,' and Sangha, meaning 'with my community.' Read the rest of this entry »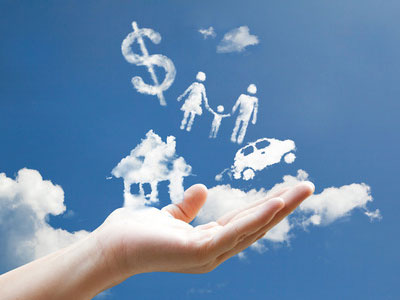 Many questions I am asked in psychic readings have to do with why someone's life has not changed to what they want it to be.  Some people feel they have religiously applied the teachings of Abraham-Hicks, or they closely followed the guidelines of the book The Secret by Rhonda Byrnes, or one of the many other popular methods for manifesting through the Law of Attraction, but nothing has changed.
And when I ask these people what they have changed in their inner being or subconscious mind to allow the new to come in, often I receive the response, "Oh, I have already done all that!" However, had the person 'done all that' they would be manifesting their intentions. But they are not.
Some steps on the way to manifesting a better life may seem redundant – especially the detail work, the forgiveness and releasing, and the simply believing that it can come… and not specifically in the way that the person has set out in their mind. Read the rest of this entry »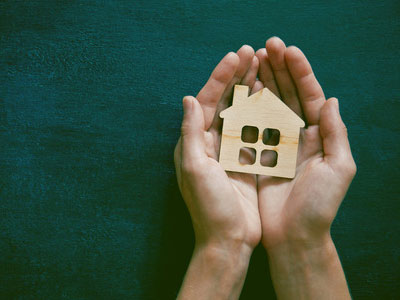 About 15 years ago, I was house hunting for my second home. I found a place in a remote community in the woods. It was my dream home. It was like a fairy house, complete with a creek running through the yard.
It had this amazing rock wall surrounding it that looked like a castle wall. It was very private, with a secluded community of other fairy, woodsy magical house lovers. I just knew it was my house! It felt like destiny. But was it?
Most psychics will tell you that we cannot really read for ourselves and, when we do try, it usually is not very successful. We often get things very wrong for ourselves. Read the rest of this entry »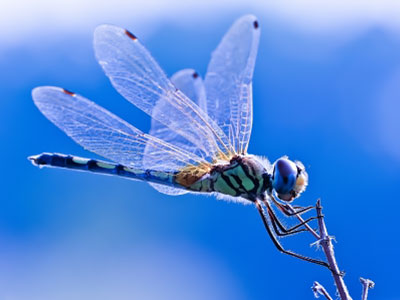 A very good friend passed away recently. She left behind five children, and each of them was questioning why they didn't do more to help their mom prolong her life, despite the fact that this very loving soul was in pain most of the time and had an extremely lonely existence.
She no longer had what one might call a 'good quality of life.' But they have taken it upon themselves to hold one another responsible to keep her on this plane, when it was becoming increasingly clear she was so very prepared to leave.
We discussed the situation at length and some of the siblings were finally convinced their mother's time of passing had very little to do with them. If they had no bearing as to when she entered the planet, why on earth would they have a say as to when she could leave? Read the rest of this entry »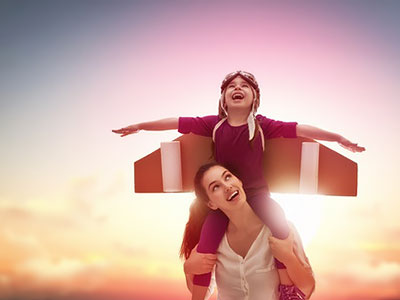 As a lightworker, be a lighthouse and allow your light to shine upon the world, upon your family, upon your children. We invite you to bring that energy inward. Shining that light upon your inner circle – your family, friends, children.
We would like you to become aware that your children really are mirrors of your energy. They are a carbon copy of your own personal blueprint. They are a carbon copy of your ancestral lineage.
Your children have contracted with you, not only to assist in their own soul's expansion and evolution, but also to assist in your expansion and evolution, and the expansion and evolution of your entire ancestral lineage. Read the rest of this entry »