Shawna
Shawna lives in the American Southwest and is a third generation Spiritualist and Clairvoyant. She recognized her own gifts at a young age, fully embracing her calling as a Clairvoyant, Medium, Spiritual Astrologer, Tarot Reader, Aura Reader, Water Reader, and Healer, training under the tutelage of some truly gifted mentors. Shawna utilizes her natural psychic gifts to help individuals navigate through personal challenges and discover the higher manifestations of their life paths. She's provided positive, spiritually responsible, and ethical readings in-person, over the phone, and online, and has read for clients in Los Angeles--at psychic fairs--and at the Crystal Gaze Spiritual Center, in Lakeland, FL. She is also a trained practitioner in Clinical Herbalism (University of New Mexico), Ayurveda Medicine (San Diego College of Ayurveda), and Reiki. Shawna has channeled messages for political leaders, celebrities, and has accurately predicted the outcome of national campaigns, as well as a big career opportunity for a talented actor that resulted in a Tony Award! If you'd like an enlightening and empowering, full-spectrum of guidance, you can find Shawna at
PsychicAccess.com
.
Published
December 24, 2018
|
By
Shawna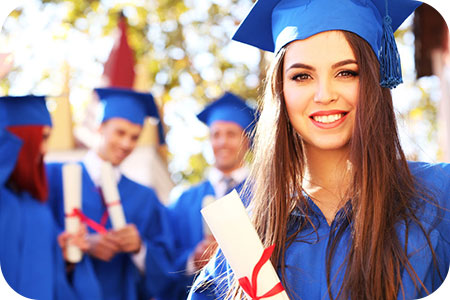 Many years ago, I encountered a vision of a smiling toddler. The child's joy was overwhelming. As I hung out in a rim state of consciousness to see more, the image faded as quickly as it came. Several years following this glimpse, I found myself staring into a photograph of my best friend's two year old daughter. I realized at that very moment that the vision I previously experienced was a foreshadowing of my closest friend's daughter, who is now an adult.
Throughout her childhood, I continued to receive spirit messages about her well-being. As each one emerged, I shared details with her parents. One message in particular came to me during meditation. I envisioned her standing on the grounds of what appeared to be a prominent university. While I could not make out the name of the school, I could see old stone buildings that were situated atop a beautifully landscaped hill.
She was smiling in the vision, as she proudly stood with her backpack in place between her shoulders. I interpreted this vision to mean that she would someday attend a great university and that any anxiety her parents held with regard to her future would soon dissipate in the blessing of a perfect match between student and university.
Posted in

Career, Children, Life Design, Psychic Phenomena, Spirituality
|
Tagged

adversity, challenges, Children, courage, desire, education, faith, foreboding, forewarning, future, goals, guidance, life purpose, parenting, parents, precognition, predictions, premonition, presentiment, prophecies, psychic forecast, psychic predict future, self-confidence, spiritual advisor, spiritual counseling, spiritual messages, stress, success, visions, wishes
|
Leave a comment
Published
December 16, 2018
|
By
Shawna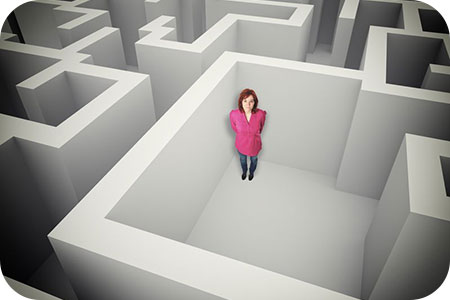 No matter where you are in life, you are never without direction. Within each of us dwells a special voice that serves as a compass. This instrument of higher direction is always poised to guide us, especially when we need it the most.
Some call this inner guidance intuition or a sixth sense. It has been written about in the sacred texts of multiple faith traditions, and is often described as a special gift that some are born with or develop through life, when one's belief in the celestial realm is augmented by a deep faith. For some this gift is also said to be cultivated over time through diligent metaphysical practice and study.
Whatever the origin is for intuition, we can affirm that this manifestation is a gift from a realm of higher consciousness that is accessible in the here and now. We can also rejoice in knowing that each of us has a capacity to tap into this amazing ability to guide ourselves, and each other.
Posted in

Conscious Creation, Intuition, Life Design, Lightworkers, Psychic, Psychic Readings, Self-Help
|
Tagged

adversity, advice, challenges, faith, gifted, goals, guidance, higher consciousness, highest good, inner guidance, inner strength, inner voice, Intuition, intuitive consultant, loss, manifesting, psychic reading, self-realization, sixth sense, spiritual advisor, spiritual counseling, spiritual messages, stress, support
|
Leave a comment