Am I Really An Alien?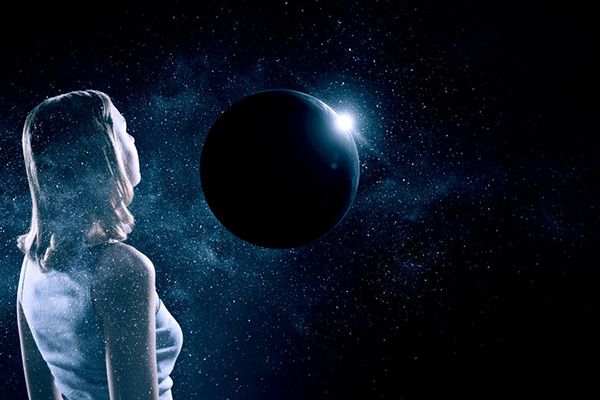 In June 2021, the US intelligence community released a long-awaited report on almost 400 sightings of unidentified aerial phenomena (UAPs), traditionally known as unidentified flying objects (UFOs, over the last several decades.
Why this information had been kept top secret all these years remains a mystery to me. But now that we have it out in the open, it confirms what many people believe: that there must be alien life forms or extraterrestrial intelligence in existence beyond our known universe. I believe these alien entities wish to have contact with us, or has already established some form of contact.
The idea of keeping all of this so secret sis not something that I simply cannot come to terms with. Why were we not told earlier? What could we have done with the information anyway? Panic? Get on a train, ship or plane to remove ourselves for possible danger? Where would we go? Since we cannot leave the planet, the secrecy never made sense to me.
I especially take issue with the pointless secrecy because of the assumption that had been made on our behalf that these alien life forms inevitably may present a major threat to us. Where did that idea arrive from? What is humanity's prior experience with extraterrestrial beings that led so-called experts to this judgmental assumption?
My personal understanding of life elsewhere is entirely different. I have a complete and distinct memory of where I originate from. It is a place called Jute that it exists in another dimension. I also recall that Jute resonated in the most beautiful shades of blue. Interestingly, since I was a small child here on planet Earth, blue has always my favorite color.
I don't belong on earth, my soul is from the stars. I'm visiting this planet for a while so I can help people listen to their hearts ~ Nikki Rowe
I also recall that on Jute we dwell in perfect peace and harmony. We are keepers of the Light. When I was instructed to come into this realm and was shown clearly what difficulties and strife life in this world would entail, I was very reluctant about fulfilling my mission. Yet, here I am.
Do I see myself as a threat to anybody? I would sincerely hope not. I also do not believe others that are here from different worlds and dimensions have come for any other purpose but to be of service to humanity and all other life on the planet.
I believe the average person would be thrilled to know if beings from other worlds are among them and adding value to their everyday existence. When I try to put it all into perspective, I have to ask myself the vital question that pertains to me. If I am not originally from here, but from another dimension entirely, am I really an alien?

About The Author: Kitty

Kitty is a Canadian Intuitive, born into a large family of clairvoyants and clairaudients. A local celebrity, she's been giving accurate predictions in her paper for over fifteen years now, and is often called upon to lead séances and provide readings at Psychic Fairs in Vancouver. A trained counselor, she combines her natural Gifts to detect blockages at their root, and provide detailed psychic information and practical advice for success and happiness. She's helped locate missing items and people, has communicated messages from loved ones who've passed on, and communicates with two Sacred Celestial Beings who are unerring in the startling information they provide. If you'd like to connect with this remarkable Intuitive, whose talent spans generations, you can find Kitty at PsychicAccess.com.