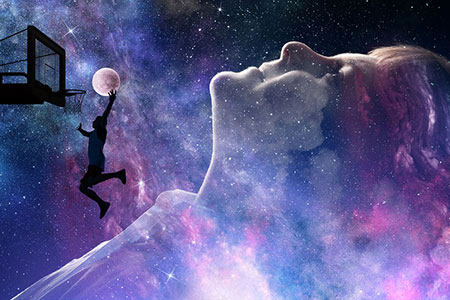 This is a story about a child who grew up thinking one way, but in time discovered that things are not always as they seem. How we choose to think, or see, or feel about life is how we will live it.
His journey started in the fall of 1961. At birth he appeared to be perfectly 'normal,' except that he was underweight and arrived a little early. It was later to be discovered that he had sight in only one eye and did not respond to sound in his left ear. This caused him to also experience difficulties later in learning how to talk. He also had some health issues with the functioning of his heart.
He was fortunate to grow up with a loving family, who understood early on that he was different, but for the most part they didn't treat him any differently. With the help of speech therapy, hearing aids and glasses, he learned to manage and adapt, but there was a burning anger and frustration inside of him as he grew older.
In time, he increasingly realized how different he was to the other kids, to the extent that it made going to school and interacting with others very frustrating.
Then something wonderful happened. His father, who had been  an Eagle scout in his youth, also got him involved with scouting. Suddenly, his world opened up. Although as a family they often went camping and taking canoe trips, this was different, because he was spending time with other boys his age.
Soon, he became involved as a manager of the football team, and later as an athletic trainer. He had found his role and calling, figuring he can't play himself, but he can certainly help others play! He had finally found something he was really good at, and by the time he was a senior in high school his reputation was such that he was recruited to be a student trainer for All-state Boys Basketball.
Later he attended college on a scholarship as a student trainer and participated in several championship teams, including as the head student trainer for the co-ed training room. College, however, not only afforded him his dream career, but it also offered him the opportunity to help those kids who weren't playing on the A-teams. He could teach them how to participate in their own way, and still succeed. After graduating he became a certified athletic trainer.