Attitude – A Message From My Guides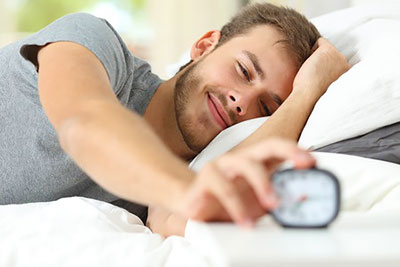 Life is challenging. With the overwhelming ups and downs that everyone faces over a lifetime, sometimes it seems possible to feel euphoric one moment, and devastated the very next. But can one's attitude really make a difference?
If you choose, it can be an admirable goal to attempt to mitigate the emotional roller-coaster ride of life to the best of your ability. There will be times of great happiness and deep sorrow, however, if you can stay the course for the majority of the time, it is much easier to cope with stressful day-to-day issues.
You have met people who seem hard-wired to see the sunny side of the street. Others focus mainly on doom and gloom. They let their current circumstances define their future. Don't be one of those self-limiting people, who brings everyone down because they are miserable.
Nurture your mind with great thoughts, for you will never go any higher than you think ~ Benjamin Disraeli
You see, your attitude really is a choice. Regardless of circumstance, some people still manage to face each day with the strength of their conviction, and others assume the worst is about to happen. Over time, this constant fear can wear on the psyche and cause life to seem like an uphill battle, even on a good day.
Attitude is also a habit, so it is possible to make some changes to improve your outlook on life. Start a gratitude journal. Reflect upon your productive interactions, successes, milestones and results. Find something affirmative to write in your journal each day. Be it as small as a crystal clear raindrop on a soft, green leaf or as monumental as a long-awaited accomplishment, everything counts when it comes to gratitude.
We do not suggest that you throw caution to the wind and ignore serious signs of trouble that need to be acknowledged, however, sometimes it is possible to find a glimmer of humor, even in the most taxing situations. This doesn't mean that you must sport a maniacal grin everywhere you go but that you develop a solid inner confidence to help handle life's daily trials.
If you can harness your attitude, it will help you to develop the inner strength to press forward when needed. A strong, optimistic approach can help you leap over even the most arduous hurdles.
You can't always change your situation, but you can always change your attitude ~ Larry Hargraves
Look around and see what you have manifested so far. Your ability to co-create works whether you are focusing on positive or negative scenarios. Make the decision to focus on what you really want to achieve, rather than what you see around you right now. If you harbor an attitude of defeat, victimization or resentment, you will still manifest a result; it just won't be the result for which you were hoping.
You might find it necessary to raise your 'deserve level' too. If you are surrounded by naysayers who want to keep you in your current environment, don't be afraid to stand up and assert your position in this world. Life is precious. Dive in. Dream bigger. Don't be satisfied with the status quo. Make a change for the better. Do it now.
Yes, attitude really does make a difference.

About The Author: Monica

"What you think about, you bring about; what you believe, you become." This is Monica's philosophy, derived from her twenty-five years of experience as a Clairvoyant, Light Worker and Medium, living in Ontario, Canada. Monica has been a guest speaker at various Spiritualist churches, conveying Spirit greetings and messages from loved ones during Sunday services, All Mediums Nights, Healing Services, Meditation Services and special fundraising events. She's been an advisor to several international business leaders and connects with all of her clients on a level of love light and empathy. She delivers messages containing ideal outcomes and positive solutions with the help of her guides. If you'd like Monica to help shape your destiny, you can find her at PsychicAccess.com.